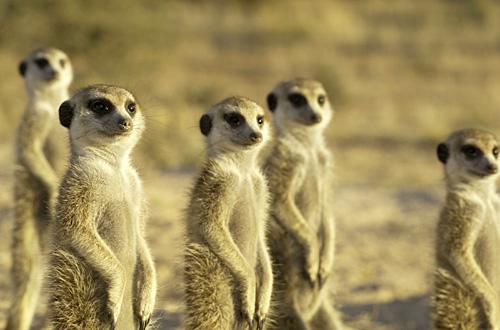 Ironically, the best way to do that might be to focus on making a big impact offline.
Here are a few tips for bringing your online store to life in the real world when customers make an order.
Handwritten notes
As writing by hand becomes rarer it also becomes more valuable. You don?t need to write an essay either ? just a quick note is enough for customers to appreciate that you?ve invested in communicating with them personally rather than leaving it solely to the e-bots because you?re too busy counting their money. Make sure your own personal font is legible and your spelling and grammar is impeccable to ensure your company is presented at its best.
Freebies
Of course, freebies are only free for the customer, so make sure you think carefully about what to give out. Executed successfully, handing out freebies will make your customers think more highly of you and could tempt them to order products from your store that weren?t already on their radar. From personal experience, receiving completely unrelated free promotional products (a bottle of Lipton Ice Tea with a DVD ? what was the last DVD you bought, Matt?) does not make a customer think ?I can?t wait to buy something from this retailer again soon?. If you can?t think of a relevant freebie focus your energy (and money!) elsewhere.
Third party promotions
If you?ve ever ordered from a particularly high-profile internet retailer you?ll have no doubt received a flyer for ?20 off a case of wine. Unless you happened to purchase '
Burgundy: A Comprehensive Guide to the Producers, Appellations, and Wines
' you probably considered it spam. The lesson? Team up with a relevant business that you really think your customers will want to hear about ? and if you give customers the choice of opting in and out of promotional material from third parties make sure you follow their preferences. Partner with the right company and you?ll not only make your customers feel special, you could also benefit from a whole new audience.
Discount cards
Of course you could always just include a code for a discount in an email ? but it?s more likely to get deleted than looked at, and anyway, every online store sends discount codes by email and you?re trying to stand out aren?t you? A physical discount card will help you do just that. If your products are as much about form as function a physical gift card gives you the opportunity to show off your brand and character with an eye-catching design.
Membership cards
Again, lots of ecommerce stores may enrol customers onto online membership schemes, but few of them will actually bother to provide their customers with a membership card. People like to feel a part of something exclusive, so you don?t have to give every customer that places an order a membership card of course. Instead you could make your most loyal customers feel special by sending them a membership card after their fifth purchase that gives them special privileges such as upgraded shipping or five per cent off every order. You?ll soon have bran ambassadors doing the promotional work for you.
Make sure everything has a purpose
You shouldn?t treat this collection of ideas as a check list, but rather think about what one will work best for your customer and the products you sell. If you want to keep costs as low as possible you could think about just including handwritten notes and trying to find a relevant business to partner with, while if you have more of a budget you might want to invest in offering freebies or a membership card. Whatever you do don?t lose sight of the purpose: getting your customers to keep coming back and to spread the word about just how awesome you are ? both online and off.
This post was written by Matt Payne for Oomph, the plastic card printing company. He always sends cards to his customers, but then again it would be pretty pointless if he didn?t.
Share this story