In this exclusive Real Business guide, we look at the ins and outs of starting a business, from registering your company to securing your first sale and beyond.
What if I told you that?64% of the UK workforce wants to set up a business. And with over a third of the workforce disliking their current employment it is an unsurprising fact that we have a nation of day-dream believers. Fanaticising about a lifestyle where they are the boss and have total control of the plans they wish to bring to"fruition.
But for many, the thoughts of packing in their demoralising 9 to 5, and embracing the rollercoaster ride that isentrepreneurship remains a pipe dream, reserved exclusively for the fantasyland employees escape to while sitting at their desk or dozing off on the bus route home. However, to quote 90s R&B singer Gabrielle "Dreams can come true". And if you dear reader wish to open your own business one day, we can make that a reality. By following these sure-fire steps, we will have you handing in your resignation letter in no time. Simples.
How to start your own business
If you type in to google "how to start" the word business is one of the first words to come up in the search engine. Currently, the market is flooded with self-help books and motivational speakers all throwing their two cents in on how to break into a market which is already flooded. I hope if you are reading this you have already come up with an idea for the business you wish to open. Because that, obviously, is the first crucial step. Some factors you may wish to consider, who is your target market" and how are you going to advertise your services?
It is also important to write up a business plan. This is a written document which allows you to set your goals and outline any problems which may arise.
The cost of opening a new business
As the old saying goes "no mon' equals no fun". Having your financial affairs in order is a requirement that must be prioritised. The Telegraph reported that?when considering incorporation costs, accountants" fees, some legal costs, HR overheads and general administration, the average UK start-up spends £22,756 in its first year.
You have to be willing to spend money to make money, a real truth that many entrepreneurs have to be aware of.
Registering your new business
Before you begin selling or marketing your service, you must decide on the legal structure of your business. This is a decision that can impact the amount you pay in taxescan have a huge impact on how much you pay in taxes, your personal liability, and your eligibility for outside investment.
What are most new businesses registered as
1.Sole traders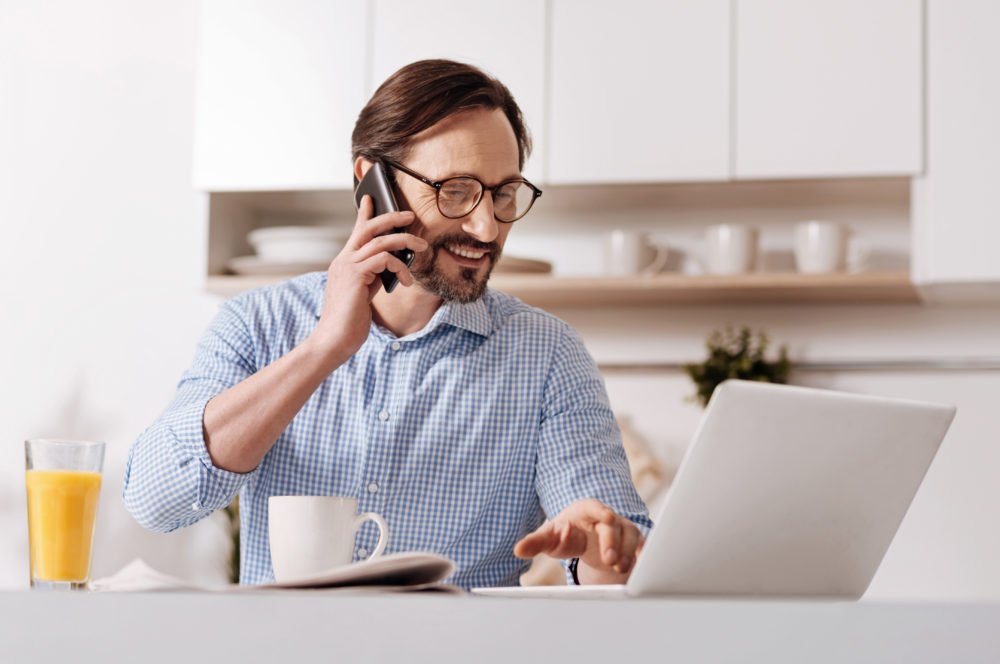 To become a sole trader you must:
2.Limited companies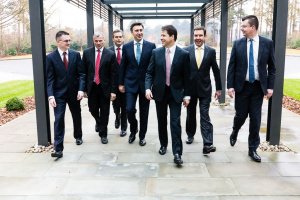 To set up a limited company you need to:
have a name and address for the company
register with Companies House
have at least 1 director
have at least 1 shareholder
have articles of association (agreed rules about running the company)
set up your company for Corporation Tax
3. Partnerships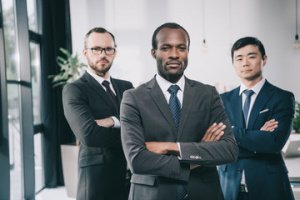 To operate as a partnership you must
register for self-assessment tax
name your business according to certain rules
run the business as an individual
share profits between partners
<div class="apester-media" data-media-id="5e257bcb6efd30693a6e7c5b" height="418″></div><script async src="https://static.apester.com/js/sdk/latest/apester-sdk.js"></script>
Making your first sale
So you're registered and ready to go, whats next" Well, you are probably thinking about generating income and making a profit.
Whether it's securing your first client or actually moving some stock, it is important to try and reach your suited audience in the most effective and engaging way.
1. Optimize your site for search engines
Who hasn't heard of SEO these days" Having your content and webpage full of keywords that are relevant to your products/services can be extremely beneficial to gaining attention. Making sure your site is ranked on relevant keywords will help you bring in traffic through search engines like Google.
People who search for relevant keywords will end up on your online site and most probably will make contact with you as well. It also provides you with more opportunities to be discovered by new people. You can also focus on?local SEO, which is when you target keywords which are localized to where your business is based.
2. Build an email list
60% of email marketing is producing an ROI. Having a list of potential. Having a list of emails from previous and potential customers means you can get your information, products, and content into their personal mailboxes. In contrast, updates made to your Facebook page and Twitter handle will almost never be able to reach your entire following, due to time zone differences and other factors.
3. Sponsor an event
Sponsoring events will give you a chance to showcase your logo and other visual content on the event's fliers, website, and at the event itself. This exposure can be invaluable for getting into the potential customer's mind. What's more, is that it can gain some media traction if the event is covered by a journalist.
First-hand experience of starting a business
?Dave Chaplin, CEO and founder of ContractorCalculator and IR35 Shield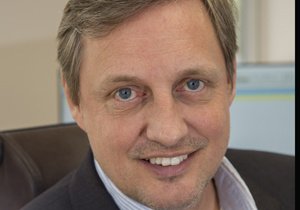 "I was an IT contractor and the proposed introduction of the IR35 Tax Legislation in November 1999 gave me the impetus I needed. We started the website by publishing the IR35 calculator, enabling contractors to calculate the financial impact of being caught within the legislation. It's still used today by our readers.
The site then grew by providing advice and guidance across all areas of contracting and was a hobby site initially.
I built the entire web site, content management system and operations systems for the website. Friends helped to put together a template website and for the tax calculations my brother, a chartered accountant, created a spreadsheet which was then used to build the underlying programming code. The first draft of the website was completed in a weekend.
In November 2004 I quit contracting. It took one year before the website was earning the same as I had been earning before.
By the following year, we had doubled the visitors from 8,000 per month to 16,000 per month. Today we have circa 250,000 visitors to our site each month. In 2009, building on our IR35 knowledge and expertise, IR35 Shield was launched, to provide a solution to ensure that businesses and contractors stay fully compliant with IR35, thereby reducing the risk of investigation and tax liabilities.
The biggest challenge was getting the work/life balance right which I didn?t from the start. Paranoia about the business failing motivated me to spend as much time on it as I could".
Sukhi Jutla, co-founder of B2B marketplace, MarketOrders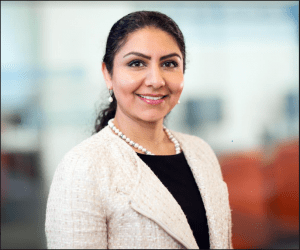 "Prior to starting up on my own, I worked in investment banking for over a decade. I was able to use the experience and skills gained from my previous role as a business analyst and project manager to research into the jewellery industry.
I found that within the jewellery industry less than 4% of all transactions were done online simply because there was no secure way to process such transactions. I knew I wanted to create a tech company that was able to seamlessly and securely digitise the supply chain process and help retailers and suppliers to access the gold and diamonds they needed.
MarketOrders is my third jewellery-focussed start-up, and the lessons I learned from my previous ventures have proven invaluable when launching MarketOrders.
I set up MarketOrders in less than 10 minutes for £13 on Companies House and used my savings to build a rudimentary website where I could test my idea outsourcing the tech development to a company in India to help with cash flow.
After trailing my website for four months and generating over ?60k in revenue, I realised I had a viable business model. This gave me the courage to seek growth funding. After several unsuccessful attempts of raising funds from venture capitalists, I decided to raise funds via crowdfunding platform?crowdcube.com.
After a crowdfunding campaign, I exceeded my target goal of £400k as I welcomed 191 new customers"
Tayga Baltacioglu, CEO of Cleanzy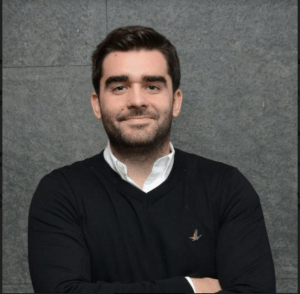 "Launched in 2014, Cleanzy is an online platform created to connect private and commercial premises with cleaning professionals. Cleanzy was founded in 2014 with the intention of making it easier to find cleaning professionals, and easier for cleaning professionals to find jobs which suited them. Amidst a time when I was studying and considering a change from my position at Sportsnet, I lost my trusted cleaner of 12 years. This affected my day to day life and comfort far more than I could ve thought, and so the idea for Cleanzy was born.
Transforming Cleanzy into an international and innovative marketplace didn?t happen overnight – though I certainly had to work nights to get there.
Initially, as with all businesses, there were teething problems and since I was running it single-handedly, I had to offer all the solutions – which was a huge learning curb when it came to understanding what is intrinsically important to the foundation of a business. I spent weeks sourcing cleaners, collecting and dropping them off, filing invoices and even doing cleans myself when staff cancelled last minute.
"The primary lesson I learnt from everything was probably that allowing individuals to take ownership of their time is important not just for customers, but also for our cleaning professionals. If, as a company, we respect time and commitments, it doesn't cost us any productivity – flexibility just contributes to the overall happiness and productivity of our professionals".
Jonathan Richards founder of Breathe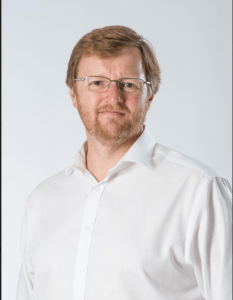 "Breathe provides user-friendly HR software intended to help SMEs spend less time on HR admin so they can focus more on their people.
Breathe is a multi-award-winning company which provides simple-to-use people management software designed to help UK SMEs reduce HR-related admin. This enables small-business leaders to focus on more innovative people management which drives growth.
For 22 years, my business partner Gareth Burrows and I implemented HR software systems for large enterprises. We identified a lack of software suitable for SMEs and decided to set up Breathe. Our goal was to develop low-cost, simple to use software for UK SMEs with between 1 and 250 employees which we would provide on a Software as a Service (SaaS) in the cloud. Our cloud-first" policy is important as it means our customers don't need to invest in servers and additional infrastructure to host our software.
Breathe is now used by more than 7500 businesses to manage over 190,000 employees.
We have overcome many challenges over the years, one of which is recruiting and retaining experienced developers who can command high salaries which can be prohibitive to startup tech companies. We overcame this by setting up a program where we recruit developers from college and train them to become highly skilled programmers in return for their agreement that they will stay with us for more a minimum of two years.
Although experienced developers are welcome to stay at Breathe and a number have been with the company for 5+ years, it is anticipated that many will investigate other opportunities that are open to them following time spent with Breathe. This approach ensures that the software industry is provided with a steady drip-feed of developers and this benefits other software companies. Breathe is, in effect, a developer training company as much as it is a software developer".