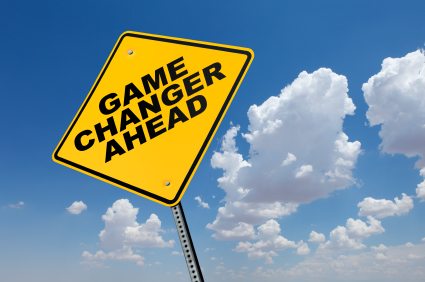 The Euro crisis is creating even further pressure as instability grows deeper and investors and consumers button down the hatches. A series of major shockwaves have been sent across Europe over the past few years leading to intensified insecurity, banks less willing to support businesses and consumers less open to parting with their cash.
For companies that are struggling with the situation it's not the time for sticking heads in the sand. Businesses need to face the facts and take robust action. Turning a business around is not always easy, especially if you have been in charge for a number of years. Pride and ego might just be the biggest barriers to turning a business around. If you have been at the helm of a business for a long time, taken it through highs and lows, and are fully immersed in the way it functions, it's a real challenge to take a step back and see the route of its failings. Nonetheless, it can be done, with courage and determination. Every business is unique and requires a different approach to get it back on track. However, there are a number of golden rules that I would firmly recommend.
Review the business like an outsider
Try to remove yourself from the company and imagine you were an outsider. Under this mantle you need to review every aspect of your business and think laterally about how things could change. Disassociate yourself and remove any emotional ties in order to think clearly and recognize the issues that require change.
Restructure your people power
Staff can be your greatest and your worst asset. The good ones can boost your business immeasurably while others can bring it to the ground. However, be ethical and pragmatic about those that do not appear to be pulling their weight. You have invested time and money in them, they know your business, and perhaps they are just in the wrong position. There is a great deal to be said for restructuring a team in order to boost its productivity. If someone is not performing in sales but demonstrates creative talent then it might be worth discussing with them if they would like a role in business development or marketing. Providing an opportunity like that could completely change the mindset of a member of staff and lead to improved productivity without the high costs and disruption of recruitment. If you do not have a marketing role, then consider creating one as this could be the answer to all your problems. However, if your business is on the brink, then staff redundancies might be a reality you will have to face. At the end of the day you are not running a charity and if a business needs to be streamlined then this can be a perfect place to look.
Squeeze and negotiate
Everyone touched by the downturn should expect to pull their weight. Your business will not survive unless everyone in your network from staff to external suppliers does their bit – every aspect must collaborate. Tightening the purse strings and reducing overheads is one piece of the puzzle, but if your suppliers are still charging extortionately then things will not balance out. The tough times are a perfect opportunity to put pressure on your suppliers and demand better rates ? they need you and will strike a deal if you go about it in the right way. If they won?t budge, move elsewhere.
Take a good look at yourself
Perception is key. We all know advertising is expensive, but don't underestimate its worth. In the right outlet at the right time an advert can turn the heads of many people. If you cannot afford conventional advertisements consider a series of highly targeted placed SEO articles online (see Real Business'
Guide to SEO for Business
) to drive traffic to your website or hiring a PR agency for project work. A little investment in marketing can make a considerable difference. As well as your image in the media or on billboards you need to look at the physical perception of your company. If your office is dowdy and messy that is exactly how your client will perceive your business. Improving your office space will not only impress your clients, it will boost morale among your staff and therefore productivity.
Don?t be afraid to try something new
The route to failure is remaining static and stuck in the same old routine. Times change and your business needs to change with them. Embrace new ideas and always keep your mind open to new ventures and ways of working – you never know where they may lead.
Get a grip of your numbers
At the end of the day it?s a numbers game. If you?re not sure what is going out and coming in, you don't really understand your business. Immerse yourself in the figures and if you are not happy with them, act now. Watch where money is being spent, ensure billing is performed quickly and accurately, chase clients on payment, review expenses. Faultless finances are at the core of every great business.
Take the downturn as your golden opportunity
Every problem is an opportunity in disguise. Some businesses make it big in a recession and you can do the same with your business if you are a shrewd leader. Look at what is doing well in your business. If there is one element that is performing then throw all your energy into that until the worst times have passed. Remaining flexible and focusing on the money spinners is what is going to keep you a float. Reconfigure your offering to service new gaps in the market that have opened since other competition has collapsed. In a recession your business is not what is used to be, and you have to change your mindset ? you cannot view it the same way as when it was set up in more prosperous times. Like any business, you need to keep it constantly updated to function effectively in the market you currently inhabit. It is a tremendously challenging time for businesses and only the fittest will survive. By following this advice, making some tough decisions, and introducing real change, I strongly believe that the fate of a struggling business can be turned around.
Tim Hipperson is Chief Executive of marketing company G2 Joshua.
Share this story