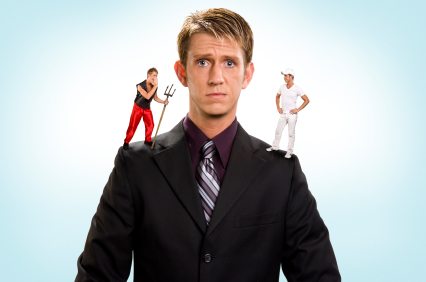 How come something as simple as exchanging products and services for money (you know: "selling") seems to have become so much more difficult?
Because traditional approaches to selling just don?t work anymore. Over the years I?ve spent thousands of hours alongside professionals, business owners, technicians and salespeople who seem to change their persona when it?s time to sell. It?s as though they go from being the normal, friendly, nice person they usually are and transform into some sort of selling machine. They take a deep breath as if steeling themselves for battle, put on their jacket and say things like, "Right, let?s do it!" Winning business is not about warfare or some dangerous expedition where massive reserves of physical and mental energy are needed. Usually, the most energetic thing that needs to be done is press the call button for the elevator and then sit on a comfortable chair in an air-conditioned meeting room with nice people having a chat about business over a coffee. Selling isn?t an innate quality that some people who are born with the "right" personality have; it's a set of skills and behaviours that can be learned and developed.
A crisis of trust
As if winning business wasn?t hard enough, big corporations, the banks, financial institutions and politicians have conspired to generate a business environment where trust is at an all time low and cynicism at an all time high. One of the saddest comments from a commentator during the most recent banking scandal was that the days of "my word is my bond" seem to have been lost forever. The 2012 Edelman Barometer of Trust described what is going on right now as a "crisis of trust". Why should the crisis of trust affect your businesses and change how you sell? Because for anyone who has to sell a product or service, there was already plenty of suspicion that people whose role is to sell might just do or say anything to get a sale. Even traditional approaches to marketing are undergoing a profound change. The response to cold-calling and direct mail campaigns is massively down, the niche press that you might have once relied on for cost effective marketing are fast disappearing , advertising is expensive and not generating enough enquires to justify the cost.
Even enquiries from established referral networks are under pressure, as all markets are becoming more competitive.
The internet has changed everything
The internet has changed buyer behaviour forever. Buyers no longer need a salesperson to explain a product, they can do their research online. They no longer need brochures and marketing materials to understand your offer and how good you are ? they look you up on social media sites and find out what others think about you and your company before making an enquiry. They even look you up on LinkedIn before they meet you. They don?t just tell you if you let them down ? in an instant they can tell thousands of your potential future customers. That's not all bad news, though. The implosion of trust and the explosion of the internet presents a massive opportunity. These are truly exciting times for organisations that know how to align their sales and marketing approach with the new expectations of customers and potential customers. There is an opportunity to differentiate your business by how you sell. You have the opportunity to stand out from your competitors because you know how to build trust. You have the opportunity to sustain long-term profitable growth by taking an approach to selling that builds long term profitable relationships. Forget cold calling, sales techniques, overcoming objections and and think selling ethically, with integrity and authenticity. Selling can and should be a comfortable and rewarding experience for seller and buyer alike. Five tips to make your selling life easier and more profitable:
Harness the power of the internet and social media to build relationships with your target market and maintain relationships with existing customers;
Ditch the product brochures and develop valuable content that you share free of charge to demonstrate your competence and credibility;
Don?t cold call. Build relationships with target prospects by providing valuable content;
Be absolutely sure that you can deliver on your sales and marketing promise; and
Focus on relationship building skills, not on techniques to manipulate a relationship.
David Tovey
is the author of "
Principled Selling ? How to Win More Business Without Selling Your Soul
", published by Kogan Page
in October 2012.
Share this story