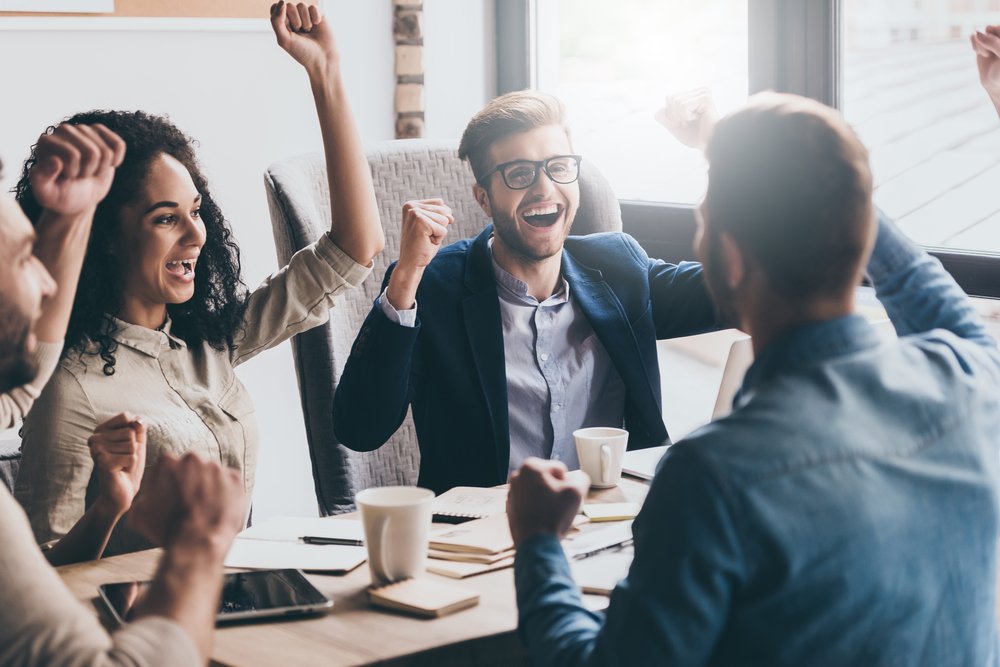 History is littered with business busts that boil down to one thing: poor company culture. On the flip side, the most successful companies stand out precisely because of the buy-in of their employees. Culture isn't just something that happens organically for these thriving businesses. It's strategically put together, carefully cultivated and constantly assessed.
We recently partnered with specialist HR software company
Breathe
to showcase Britain's best when it comes to SME company culture in an aptly named initiative;
SME Culture Leaders
.
Over six weeks, hundreds of UK SMEs put themselves forward to make up the UK's
top 25 SME Culture Leaders of 2019
. The nominees were as diverse as the UK's own booming SME landscape.
The 50 finalists were assessed by a panel of judges, who are a veritable who's who in company culture. So far, they?ve given us the inside track on
what impressive company cultures have in common
and outlined the
top mistakes for SMEs to avoid
when building workplace culture. In our quest to propel SMEs to put culture at the core of what they do, we ve asked the judges on what it takes to make the list.
Here are the highlights.
Show your passion
What's a business without passion" One thing that drives SMEs more than anything is a strong desire to make a mark in the world. According to a recent survey from the
Federation of Small Businesses (FSB)
the UK's biggest business organisation small business owners are twice as likely to say they loved their job (21.3%) than those in full-time employment (10.3%). One of the main reasons for people starting their own business is a desire to turn their passion into a career. It's this passion that spurs business owners to build company culture from the top down. According to a number of the judges of this year's initiative, a winning entry truly showcases that very passion in an engaging way.
"Critical to all the entries is to show some real passion for the submission," says judge, David Lewis, CEO of Lewis and last year's number 1 UK SME Culture Leader.
"When your stories, information and activities are told in a passionate manner we as judges feel the essence and values are being fully delivered. – David Lewis, CEO of Lewis.
"Consider the audience who is reviewing your submission," he adds. These people are looking for a beautifully engaging and inspiring entry; one which clearly answers the questions in an interesting, exciting and factual method with a story woven through every part.
For judge Joe Wiggins, director of PR at Glassdoor Europe, outstanding entries are the ones that are considered, balanced and well written. Take your time crafting your entry and ensure that you back up your claims with data," he says. We are looking for strategic impact, not tactics.
[article id="133160″ title="From the winners' circle"]
Judge Jonathan Richards, CEO of Breathe, says it starts with asking yourself how you define culture, and what it means for your business. Although all businesses are still trying to find out how to measure the impact of their culture initiatives, it's important that they constantly ask themselves things like, ?do key metrics work?" We are looking for specific details about company culture implementations and actual results from winning submissions, not just lists and words," he says.
This is where evidence of long-term thinking is essential. The winning entries demonstrated a true commitment to culture from a strategic perspective. The best entries show long term thinking when it comes to culture. They have clear values, and they show how culture fits in with their business goals," Richards adds. Ultimately, the top Culture Leaders are turning their positive values and sentiments into actions that are strategic, measured, driven from the top and inclusive from the bottom up.
Pro tip: Structure your nomination to present a lively account of who you are as a business and why company culture is important to you. How do your strategy and initiatives align with your values and demonstrate your passion for culture
Back it up with data – and lots of it
Culture isn't a fuzzy term synonymous with workplace happiness. There's a lot more that goes into building a culture that lasts, and for judge Victoria Usher, founder and CEO of GingerMay, successful culture is quantifiable and needs to be measured regularly.
?Ensure that every company culture initiative you implement is backed up by data and lots of it," she says. Relying on assumptions to direct your company culture strategy will leave you scratching your head when staff engagement and retention figures flatline. You?ll be left with initiatives that benefit the few, wasted spend, and a bottom line that remains unchanged.
A winning entry includes the metrics you use in your business to measure the success of your culture strategy. For Usher, these metrics include staff retention, general output and productivity, and of course, the business" bottom line.
"The more data-led your company culture strategy, the stronger it will perform overall and the better chance you will have of being named a top 25 SME Culture Leader. – Victoria Usher, founder and CEO of GingerMay.
For judge Chris Dyer, author and founder of PeopleG2, substance trumps style every time. The best companies
focus on culture, and not perks
," he explains. There is nothing wrong with perks, but that is not culture. It's easy to fall into the trap of listing all of the wellbeing perks and benefits you may offer your team, but a winning entry will use these perks as examples of culture in practice and crucially how this leads to actual results for the business.
?Developing the norms and flow that allows your organisation and its people to thrive, is paramount to a great company," Dyer adds, Along with winning a few awards along the way.
[article id="132024″ title="GUIDE"]
John Stapleton, entrepreneur, angel investor and speaker, believes that winning entries are the one that truly gets what culture is and its business impact. A lot of companies get the theory and what culture is. They understand they need the mission and the vision, the behaviours and values, and all the systems that go behind that, right down to recruitment," he says.
"The best entries this year had a lot of practical, anecdotal realism about how they implement the theory. – John Stapleton, entrepreneur, angel investor and speaker.
Culture isn't a thing, Stapleton adds. You don't ?do" culture and then move on to do something else," he adds. This is where quantification separates the wheat from the chaff. Culture affects revenue, growth and profit. It's drawing a link between the means, which is the culture, the performance, and the business. It's showing that they?re not separate. If businesses can do that, then they?re going to be in the top five.
Pro tip: Culture should be at the heart of every business practice you implement, not a standalone initiative. Craft your submission with this in mind, making sure each example of culture in practice is backed up with numbers that prove its efficacy and business impact.
Demonstrate that culture is bottom-up as well as top-down
Businesses that expect culture to come from boardroom conversations alone are missing the bigger picture, and most importantly, staff buy-in. This was the consensus among the judges of the SME Culture Leaders initiative this year.
"The most important thing is to approach company culture collaboratively. You might have those situations where you have an enlightened CEO or founder, but if you really want people to engage with your values, you need to get to the values together," Alessandro Valentini, marketing director at GrantTree explains.
Sometimes that could also mean thinking about the whole company's mission and purpose together. That is something that I've seen in very successful companies culture-wise and it's one of the main things that really makes those companies stand out: they approach it collaboratively, as a team, together.
"Culture is also about bringing different walks of life together. The working mums, the stay-at-home fathers, the freelancers, the nomads, or just people doing other stuff on the side," he adds. You have so many different people with different perspectives and needs that then translate into values.
[article id="133074″ title="Company culture: You're doing it wrong!"]
These values inform HR practices, so it's essential that SMEs approach this together for real impact. Translating this in your submission can make for a winning formula. The top five Culture Leaders this year included in-depth staff testimonials that show buy-in at every level of the business.
?

One thing not to do is get a bunch of senior managers in a room and then walk out with ?this is our culture, now adopt it" because that's not going to work. – Alessandro Valentini, marketing director at GrantTree.
Judge Victoria Usher also stresses the importance of regularly engaging with staff to keep your company culture strategy in check. You should regularly check in with your team and review the data to answer the following do the initiatives you offer align with the values of your staff Are they positively impacting your bottom line How do you compare to your competitors
For John Stapleton, culture isn't something you do on a Friday when you have time. It's embedded in all your behaviours and values, which should come across in your submission.
"Culture supports management decision making," he says. it's a means by which you run your business and get the best out of the people in your business.
Pro tip: The winning entries walk the talk by showing evidence of collaboration through staff testimonials, a ?behind the scenes" look at the culture strategy process, and proof that they truly take staff feedback to heart.
Passionate about company culture Take the pledge
HR software company
Breathe
is passionate about propelling UK SMEs to build great company culture at every stage of growth. This is what led them to launch the UK's first
Company Culture Pledge
, which has already inspired over 400 small and medium businesses. If culture is a business priority for you, take the pledge and stand by it.
Breathe CEO Jonathan Richards explains more in the video below.
Share what makes your culture stand out with us for an early opportunity to apply for the SME Culture Leaders list next year. Good luck!?
Share this story