The 'devolution' talks, that started over a decade ago, seemed to suggest that many people were tired of all the UK's political decisions being made in Westminster.
Today, conversations about the 'London-centric' nature of economic and political life are ongoing.At the crux of these discussions is the question of how to distribute political decision making and investment more evenly around the UK. If the pro-devolution debate can be summed up, it would be that London and the South-East are given preferential treatment, while other regions, (particularly the North) are left out.
Could the HS2 rail project, if completed, be the solution northern devolution supporters (and advocates for a more equal economy), are looking for?
HS2, 2009-2013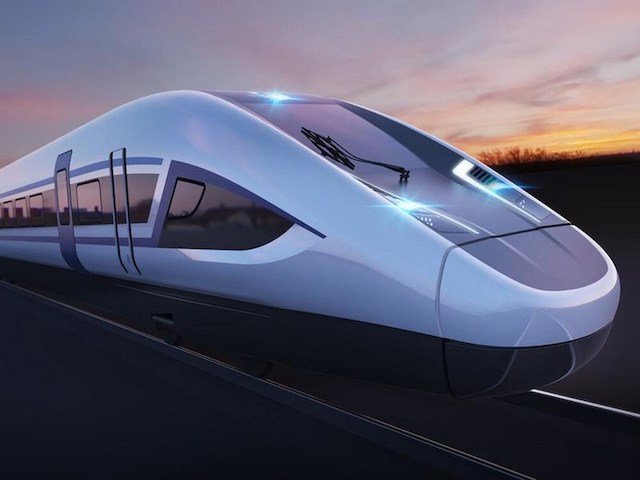 HS2, its advocates said, would provide an innovative new rail service outside London, (there hasn't been a new railway built north of London in over a century). Started under labour in 2009, it was touted as the 'high-speed solution' to the country's lack of economic connectivity. The new service would ?level up" the outlying regions of the UK with the more prosperous areas of London and the south-east, according to pro-HS2 ministers.
Making the North more connected
Originally set at a budget of £56bn, (2015),?HS2 has been described as the most ambitious rail project in a generation, set to cover 351 miles and promising to link major cities including London, Birmingham Manchester and Leeds. It advocates promised it would provide the solution for a commuter economy that was bursting at the seams. From 1995-2012 all rail journeys doubled, according to government figures.
With HS2 trains set to run at speeds of 250mph, travel times would be reduced, meaning more services and seats would be available. Network Rail stated that HS2 would provide over 100 British towns and cities with new commuter and "intercity" services across existing lines freeing up commuter congestion and serving 1 in 5 commuters nationwide.
"I am really concerned about the future of HS2, I run a recruitment agency based in a town centre and we need better rail links to the rest of the country. Businesses like mine need to see a high footfall in our towns, but our current rail infrastructure doesn't make it easy to travel between towns and cities across the region. Reviews and delays aren't helpful. We need better rail links even if that isn't HS2. David Hansley, managing director, Jark Wakefield Ltd
HS2 was going to be good for the environment too and would free up capacity for more freight trains, with each extra freight train taking as many as 40 lorries off British roads according to HS2 facts published by the government in 2014. HS2 would also be creating more jobs including 50,000 in Birmingham with 70% of all HS2 related jobs to be based outside London.
2019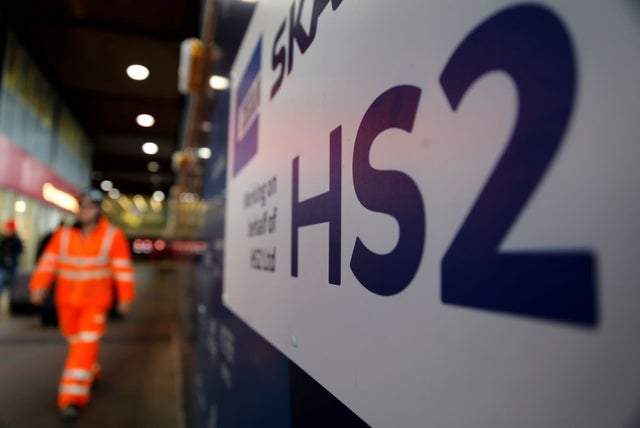 Five years after the government published the aims and objectives of HS2, the project has faced spiralling costs, (with the estimated £56bn rising exponentially) and a government review that threatened to stop it in its tracks.
Added to these concerns were fears that costs could rise further once HS2 was in operation.
"The shorter journey time under HS2 may make the North seem less distant to people in London, encouraging them up here. A number of businesses have relocated to Manchester such as the BBC, Ericsson and London based WPP that took out a 15-year lease on a site at the old Granada Studios last year. Manchester is less expensive and there is already a large talent pool here, so it makes sense that there should be as much ?pull" to Manchester as there is ?push" from Manchester. HS2 may encourage more of that thinking." ?" Mark Parello, founder, King Street Wealth Management
Boris Johnson commissioned a government review on "whether and how" to proceed on HS2. The aim was to assess whether the project could deliver on its employment, costs connectivity and sustainability promises considering its rising budget. In particular, the review sought to assess the ability of HS2 Ltd (the managing body)" to see the project through to completion. HS2's former chair, Douglas Oakervee supervised the review. The unpublished report (that was subsequently leaked to the press), was not optimistic ?" concluding that costs could reach £106bn.
2020
In the new year, debates around HS2 became increasingly politicised; with the leaked report resurrecting many of the sentiments that dominated discussions a decade ago about the provinces being left out in the cold.
Spokespeople for the UK's construction industry, including The Railway Industry Association now warn that delays, including possible cancellation of the project, could put as many as 30,000 jobs at risk, doing irreparable damage to the manufacturers, suppliers and construction firms involved.
"I own a small content marketing agency outside Manchester. I travel to London regularly but I don't think HS2 is necessary. It takes me just over 2 hours to get from Manchester to London and it means I can do it in a day. HS2 seems like an astronomical expense to cut journey time on an already reasonable journey. However, I think that investment would be better put into improving regional transport in the North, which is utterly dire." Stacey MacNaught, director, MacNaught Digital?
The leaked report suggests rising costs might mean that HS2 might be scaled back or even scrapped once its first phase (Birmingham to London line) has been completed. This has provoked concern among HS2's supporters in the north of England as well as government officials:
The North reacts
Reacting to the latest news on HS2, Mayor of Greater Manchester, Andy Burnham, said it was the 'same old story. London to Birmingham, money is no object, and then all the penny-pinching is done in the north of England. That would not be acceptable to me, and I?m sure wouldn?t be acceptable to many other leaders across the north.
Judith Blake, the leader of Leeds city council, said: Anything less, including downgrading HS2 north of Birmingham, would seriously damage this government's claim to be levelling up the north and Midlands.
The transport secretary, Grant Shapps says a decision could be reached on HS2 in a matter of weeks.