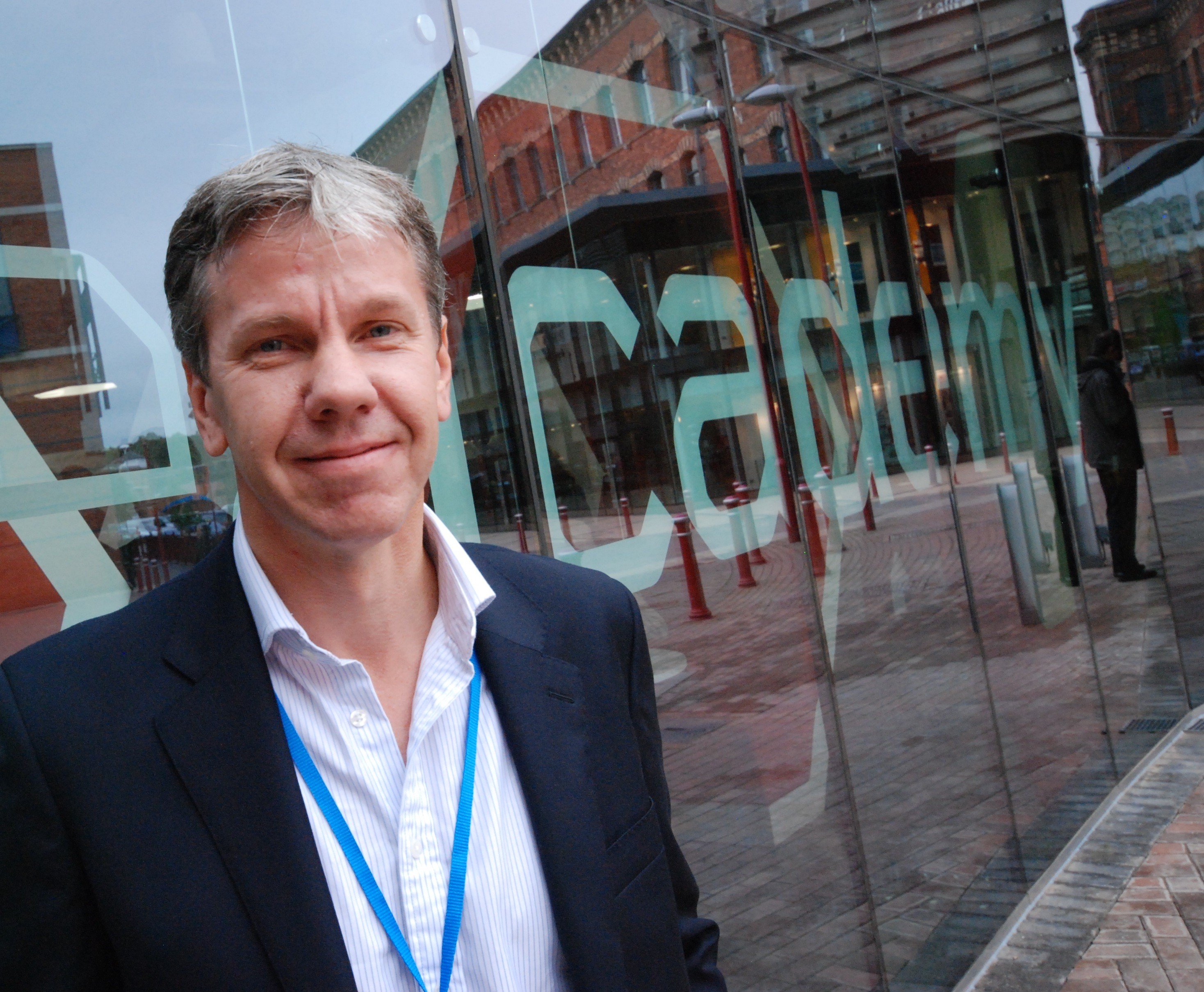 Name:
Ian Watts
Role and Company:
Founder of
McAndrew Watts
? Architectural and Interior Design Consultants
Company turnover:
?1m
Employee numbers:
8
Growth forecast for the next three years:
I see us in a position where we can double our turnover in that period.
In under 50 words, what makes your business distinctive in its marketplace:
We are an entrepreneurial, commercially focused consultancy who delivers innovative design to our clients' timescales and budgets. We deliver in a lot of areas where other practices don?t. At the start of any project we always produce well considered design solutions and accurate cost information as a basis for the client commercial appraisal of the proposals. We deliver on those promises.
What?s the big vision for your business?
Quite simply, it?s growth. We?ve grown significantly through client recommendation; now we want to be the first choice in the commercial industry for those who are looking to grow or expand their business and be a success.
Current level of international business, and future aspirations:
We currently have 15 per cent of projects based outside of the UK. We expect to see that grow significantly over the next few years We recently developed and refurbished Caffe Ritazza Units in Vienna, Stockholm and the Canary Isles to name but a few, and based on this work we will be looking at refurbishing a further 150 of their units within the next couple of years. It?s extremely rewarding when you?re able to positively influence a client?s business success and growth overseas.
Biggest career set back and what have you learned from it?
I would have to say that it was bad debt. It was a long time ago now and we?re fortunate that it was an isolated incident, but it took a long time to recover the debt and it was very time consuming and frustrating exercise. We?ve always been very proactive and supportive of our clients and applied our best efforts to help our clients succeed. We now have a client base that appreciate the benefit of our services and see us as working partners in growing their business.
What makes you mad in business today?
I rarely get mad so this is more of a frustration, but in relation to our own market it?s the stereotype impression that design consultants are a necessary evil and our industry prone to extravagance, and irreverence to budget and time constraints. I very often get introduced to new clients and easily recognise the ?how much is this going to cost me? expression on their faces. There?s nothing more rewarding when you get a call after projects completed and they?re happy to tell you the business is thriving as a result of the work we?ve done.
What will be the biggest change in your market in the next three years?
I think the big change has already happened. It?s a tough market out there at the moment and it seems it?s not going to get a lot better overnight.
Can businesses in your sector/industry access the finance they need to grow? If not, what can be done to improve things?
From our experience I feel they can, but it?s not as simple as it once was. Finance is much harder to come by and there are a lot more boxes to tick and obstacles in the way of securing borrowings. With the banks having been accused on irresponsible lending it?s not surprising they are tightening up on their borrowing requirements. Most likely they have swung completely in the opposite direction but this is forcing businesses to be far more astute in demonstrating the viability of their business proposals. A more common sense, case-specific approach on the merit of each loan application would certainly improve the situation but this necessitates the funds being available, the banks demonstrating a positive willingness to lend and the applicants having demonstrated a realistic and viable business proposition.
How would others describe your leadership style?
I would say entrepreneurial. I have a relaxed view on leadership preferring to give my team the freedom to grow within the business within a common ethos. It?s interesting that some recruits come from a background in companies where the management style is totally prescriptive. It takes time for them to realise they?re free to think outside the box and focus on delivering results over strict procedure.
You?ve got two minutes with the prime minster. Tell him how best to set the UK?s independent, entrepreneurial businesses free to prosper:
Encourage entrepreneurship though educating an encouraging people from all walks of life to start new business. Before I started the business I went on a free small business training course at a local college over several weeks. It was very basic but gave me the knowledge and confidence to get started. Create a fairer tax system to support and encourage growth in small business, specifically those employing and training young people. At the moment it seems small and medium business are easy targets for taxation.
Share this story