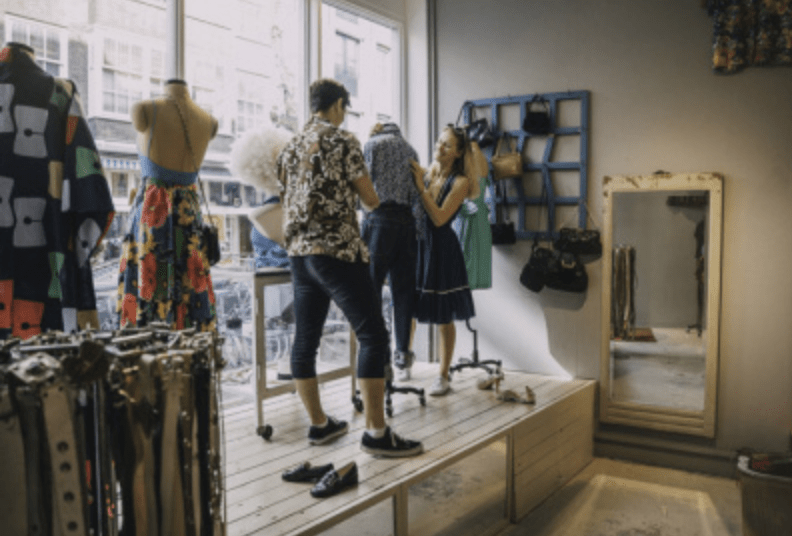 No footfall equals no business. It really is that simple. For this reason, it's imperative that you explore new and exciting ways of constantly increasing the foot traffic of your retail store.
As we observe behaviour patterns of human beings, it becomes abundantly clear that we tend to flock toward the safe and secure. This applies to many areas of life including relationships, travel destinations and even where we do our shopping. It's then not surprising that shopping centres fitted with parking payment machines are statistically more profitable than those without. Having access control around your retail store is one of the many ways to increase footfall. Combining any number of the following methods with quality parking payment machines will lead to a rapid increase in your daily turnover. Before we dive into the specifics, let's explore some of the benefits of this technology.
The importance of safety in retail: Benefits of access controlled premises
Access control technology such as parking ticket machines you find at
Advance Access
, revolving doors and bollards are investments. Not only do they protect your premises (and your customers) but they help you monitor the customer traffic of your space.
Things that people look for
Parking information
Access control systems have the ability to link to parking software that can relay information back to the user. This includes informative numbers such as how many parking spots are available and where they?re located. This will help manage traffic flow.
Multiple payment options
Parking payment machines allow shoppers more freedom when paying for their parking. The software can process card, cash, coin and even cellular modes of payment with ease. This prevents queues from forming.
Regulations
Parking machines ensure that the rules and regulations laid out by the
parking board
are closely followed. The machines act as an acceptance of the ?terms and conditions" of the public space. Persecutors can be found and fined accordingly. This makes the space much safer and family-friendly overall.
Trust
There is an underlying sense of trust instilled into customers the minute they feel safe in a space. They?re not only more likely to spend more time in a premises, but are also more likely to return again and again. This is why devices like parking machines are important, because they provide the trust you want your customers to have in you. Of course, safety is only one factor. Have you considered these methods for increasing your bottom-line
How to increase footfall
No footfall equals no business. It really is that simple. For this reason, it's imperative that you explore new and exciting ways of constantly increasing the foot traffic of your retail store. Secure parking might reel in the customers but getting them through your doors is another story. Consider making use of some of the following techniques in your next marketing campaign.
Storefront-" the key to increasing footfall to your store
An attractive storefront is something that all retailers should be constantly working towards. A storefront is usually the first encounter a customer has with your business. It's your only chance to make a great, and lasting, first impression. A storefront needs to take all aesthetic aspects into consideration:
Your colour scheme and decor should be complimentary.
A great storefront should ideally show off at least a few of the products available inside. A sort of taste tester of what the customer can expect upon entry.
Less is always more; remember this when making decisions regarding displays.
When putting together your storefront be sure to keep the content as new and relevant as possible. It's not a bad idea to form a system of rotation, so there's always something new and fresh to look at. Customers value small attention to detail.
Sidewalk signs – capture passing trade
Sometimes an elaborate storefront is not enough to cause a customer to change his or her walking path and direct themselves into your space. Can you even impress someone that's not paying much attention to detail to begin with? One thing that distracted individuals tend to respond well to is a chalkboard-style sign on the sidewalk. Typically, these signs will display a catchy slogan or a simple come on in" message that can be alternated daily. Chalkboard signage is best for this reason as the surface can be wiped clean and remade quite easily. Printed signs take more effort and money. A sidewalk sign can dramatically increase your store's footfall as it serves as a gentle reminder of your shop's existence. There is also much research behind the psychology between catchy slogans and customer response, so do some homework and enjoy the results.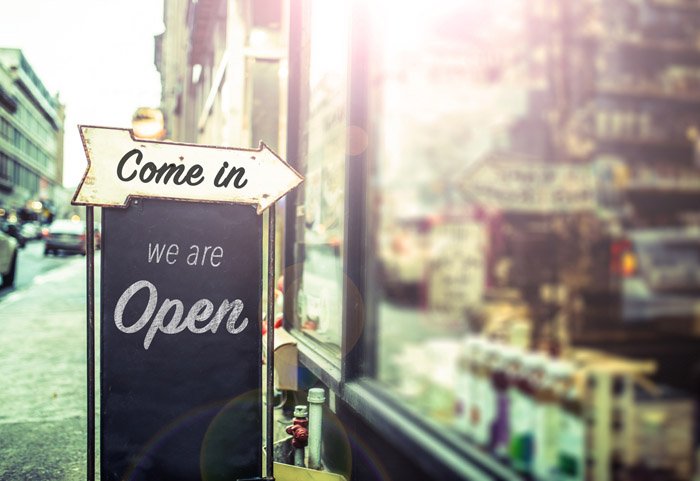 Visuals
In addition to a well-curated storefront and sidewalk signage, you can't go wrong with some incredible visual merchandising. These can be in the form of:
Billboards
Posters
Flyers
Advertisements
For some customers, this will be the ultimate hook. Individuals who are easily visually stimulated will respond better to this kind of advertising. Quality made visual merch has a number of outlet methods for you to explore in turn:
Sticking up visuals
Explore your options of interactive distribution
Having promotional workers hand out your visual flyers or spin signboards on the sidewalks is a great way to draw attention to your business
Store interior
It goes without saying that once you get the footfall through your door, you need to keep it there. Your retail store's interior needs to be as impressive as the methods used on the outside. Ensure that the space is impeccably well laid out and to a notable level of cleanliness at all times. If you offer bathroom facilities, apply the latter to these as well. Staff should appear busy, but never frantic and customers should be greeted upon entry. This will undoubtedly make your business instantly more memorable and bring them back in the future. Through a few simple measures, you?ll be able to bring in the feet and the profits. Take time reviewing each and see where you can apply them to your space. Without a doubt, security goes hand in hand with your new marketing methods. A safe, access-controlled premises fitted with quality parking payment machines will already have them coming your way and coming back for more. So upgrade security and your marketing and make 2019 your year. [article id="126506″ title="Retail wars"]
Share this story