Influencer marketing. It sounds frighteningly modern, doesn't it? But, before you reach for the blue-rinse and deplore the state of society, you should know that the industry is useful to all types of businesses, digital and traditional. It doesn't matter if you're a middle-aged entrepreneur who runs a tailor-made shoe business, you can and should make use of influencers. Why? Because they can help you sell your goods and services to the customers that you want to sell them to. Ben Jeffries was a Bath University graduate when he founded
Influencer
. As we stand today, the company counts digital banking giant Alibaba and e-commerce clothing brand Pretty Little Thing as clients and has achieved 40% QOQ growth in the two years since its launch in 2017.
From Chelsea FC to influencer marketing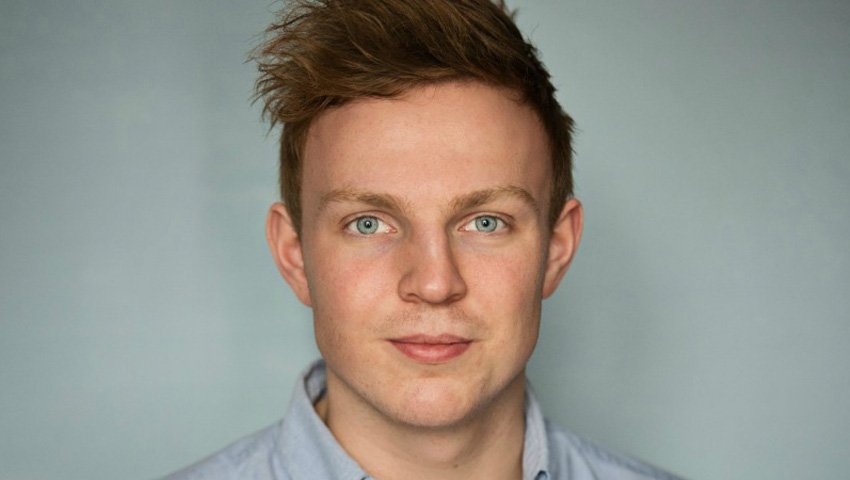 "So I had the company up and running," says Jeffries, "but how was I going to make this business different and cool? How was I going to drive sales and generate that promotional aspect? The solution for Jeffries was to get famous people to wear his product over social media, but where to start, and who to target? "I was a Chelsea football club fan, so I reached out to the players to see if they would wear my product," says Jeffries. The initial response was positive, and Jeffries managed to get a number of Chelsea's reserve players to wear his brand and post across social media. "It's like climbing a ladder," says Jeffries, "people were engaging with the social media content where the players were wearing my clothes, and I was getting more social media followers in the process," he says.
Influencer marketing for dummies: The breakdown
"Influencer marketing is essentially the power behind word of mouth," says Jeffries. "It's based on an influencer, (someone with tangible commercial influence over certain customers), who can tell those customers about a product or service they like," he says.
"The way we talk to people has evolved, and is conducted largely through social media these days."
Moreover, these messages don't have to be communicated in obvious ways, says Jeffries, they don't have to be an obvious post of the influencer with the product, they can be content-rich posts, videos, or even include the influencer visiting the business and attending related events.
Always look at the value of influencers
Although the world of influencer marketing is relatively new, it has undergone a series of re-evaluations about what constitutes effective influencer marketing, and what doesn't. This starts with the level of impact an influencer has over their followers, Jeffries explains further…
"It's the engagement levels that businesses should be looking at if they want to work with an influencer."
"There's no point for a brand to work with an influencer based on the fact they have a high number of social media followers if the influencer does not engage with them, nor has any impact over them," he continues.
Gaining that crucial ROI
"The level of effectiveness and commercial ROI for businesses depends on what the followers are doing with the content the influencer posts," says Jeffries. "When assessing the commercial power of an influencer, we ask ourselves a series of questions," says Jeffries. "Does the content resonate with followers or not, and are followers actually going through and purchasing the goods and services advertised in that content or not?"
How Jeffries shapes campaigns for clients
"We have our own purpose-built technology that allows our clients to search influencers and build campaigns around the audience. We are data led," says Jeffries with some confidence. "This can come down to gender-based target objectives, do they want to target customers based in the capital, or under eighteen, we can tailor it right down to what customers they want to target, and align the right influencer for that specific campaign."
I'm a 'traditional' SME, why would I need a social media presence?
Jeffries is not only passionate about social media influencers, but he is also passionate about businesses embracing the commercial possibilities social media, as a platform,  has to offer everyone… "Not having a social media presence is detrimental to any brand, whether they are a goods or a services provider," says Jeffries. "When customers want to know something about the brand, they no longer just google it, they look at the brand's social media channels, and if there isn't anything there, they won't trust them."
Which social channels should businesses capitalise on?
"Twitter is more of a customer service tool, it won't do much to bolster a brand's revenue," says Jeffries of the social media stalwart. "Whereas Instagram should be seen as a portfolio of a brand, it's a natural instinct for customers to search out a brand online, it doesn't have to be depth as long as there's a presence there, that's fine, as long as your mission is clear," he says. "It doesn't matter if you're a construction company, potential clients will want to see how you come across as a brand online and what your culture seems to be," he continues. And with that, our meeting concludes, and Jeffries is off for another meeting to discuss expansion plans abroad…watch this space…
Share this story