The death of anime house Studio Ghibli co-founder Isao Takahata on 5 April 2018 was felt by many. His work, the likes of Grave of the Fireflies and The Tale of the Princess Kaguya, took viewers on an emotional rollercoaster ride. Attention was paid to small details, the backgrounds always stood out and imagination soaked every aspect of the story. As was reminded by Jason Daley at the 
Smithsonian magazine
, Takahata and his co-founder, Hayao Miyazaki, helped shape the "field of Japanese animation." That there's much we can learn from their way of working and the studio's creative process then, goes without saying – especially in the way of innovation. For starters, Takahata could be used to exemplify the saying that failure often comes hand-in-hand with innovation. According to Daley, Takahata's first movie working at animation company Toei didn't go well – "the elements that make Studio Ghibli films popular today weren't well perceived by Toei." Miyazaki was his key frame animator and felt just as frustrated when the studio "refused to pay to animate two of the film's major action sequences". Takahata found himself demoted, but confident that their style would have proved successful, he set up Studio Ghibli with Miyazaki. The result came almost immediately, with two movies created by each director – Miyazaki's My Neighbour Totoro and Takahata's Grave of the Fireflies – receiving critical acclaim three years after the studio's creation. What perhaps fuelled innovation further was their distinctive styles. The one movie introduced cat-buses and forest spirits to the world, while the other was based on siblings surviving the bombing raids in Japan during World War II. "After that initial double feature, Miyazaki began releasing a new film every one or two years," Daley explained. "Takahata took a longer time to create movies, leading workaholic Miyazaki to call him a 'slugabed sloth'."
Indeed, at an exhibition in 2014, Studio Ghibli exhibition producer Kazuyoshi Tanaka delved into their work ethic. Reporting on the event, Amy Nip from the
South China Morning Post
 cited Tanaka as saying: "Miyazaki does everything to a schedule. He takes out a lunchbox at a specific time and sleeps regular hours. Takahata has a freer lifestyle. If we didn't call him regularly, he would disappear until sunset. "We send employees to pick him up. He forgets about time and place when he is in deep thought. However, Takahata is meticulous in his work and never compromises quality in the face of deadlines. Even Miyazaki is scared of him." Had they both taken as long as Takahata did to create The Tale of the Princess Kaguya – eight years – the company would have suffered. But his movies held such realism and emotion that Studio Ghibli wouldn't have performed well without them. The founders' differences made them a perfect team – a must for any business intent on boosting creative thinking. Arguably one of the biggest lessons to be attained from Studio Ghibli is its ability to develop empathy. Know your target audience, right? In fact, upon analysing his work,
Fast Company'
s Ali Rushdan made clear that Miyazaki drew as much inspiration from his experiences and surroundings as possible. "He opts for originality and authenticity in his expressions," Rushdan said. "He pays attention to his passions which include a deep meditation on Japanese culture and the role of nature, both themes making prominent appearances in his films."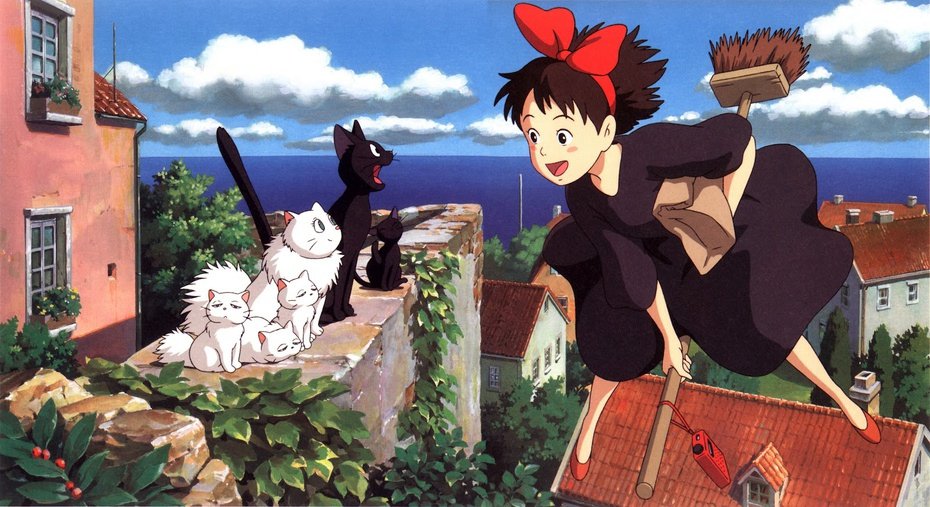 Rushdan added: "His movies feature strong child characters, many of whom are female. Despite his asymmetric age and gender, he is able to depict children in remarkably realistic fashion. He attributes this to his ability to deeply empathise with them, but only after spending weeks on end interacting with them." To stay relevant, it's important to stay in tune with customer thoughts. Don't be inclined to believe you know them without having done that dreaded word beginning with "r": research. Knowing the likes and dislikes of those you're trying to target and keeping marketing endeavours as realistic as possible – even if it's fantasy in essence – is the best way to gain a loyal following. What works for a movie or a novel works surprisingly well for business as well. What's more, Takahata and Miyazaki implemented a layout system early on. Both drew the layouts for the most important scenes before handing it over to staff. It was a balance of knowing work was done right, yet trusting employees to take over when the time called for it. In 
Miyazaki 's own words
: "You can only do so much. You have to accept your own limitations." Further advice from the duo included not starting off "too big" as you will be placed in a "hectic situation. Stay modest instead." Though none of these aspects are what Stephen Waller, creative director at Swift Creatives, points out when singing Studio Ghibli's praises. For him, the innovative side of Studio Ghibli has never been about the modernist march of technology, like the west's wholehearted capitulation to computer generated animation.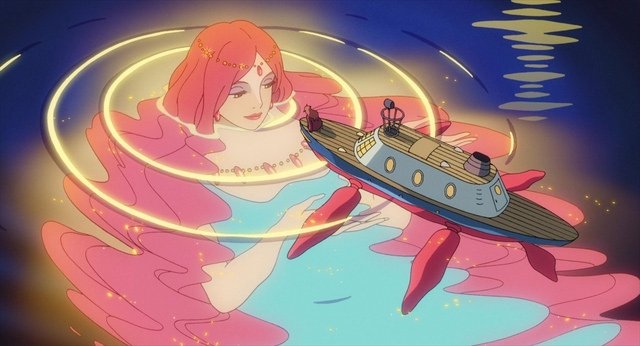 "The company is innovative in its total embrace of the traditional," Waller opined. "It has developed a complete and unwavering mastery over their art form and a relentless dedication to pushing their handcrafted precision to its furthest limits. The likes of the rolling waves of Ponyo or the rising forests of My Neighbour Totoro are visual spectacles still unrivalled in our digital age, so much so because they often feel much more grounded than their often synthetic digital cousins. "This dedication to their craft extends to so many parts of the cretaive process and storytelling. Studio Ghibli movies are both thrilling and intimate, from soaring high above battlefields to those smaller moments that deepen our affinity with both the characters and the world they have created. It's that focus on both the micro and macro that influences so many of us in a myriad of creative fields." Creating unique and emotive experiences that resonate on a human level is what Studio Ghibli does best – a concept every company should aspire to. In the face of a world moving onto "the next big thing", Waller added, the Studio Ghibli team shows that what we already have can be perpetually inspiring and always improved.
Share this story