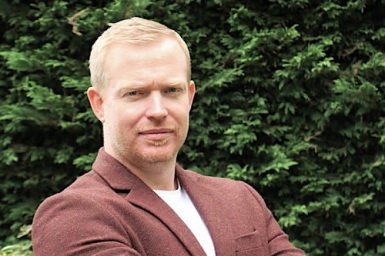 One of the UK's leading insurance brokerages for small businesses has urged companies to apply for new quotes in 2021, rather than renewing automatically. 
London-based broker, Get Indemnity, conducted a survey of more than 650 SMEs and found that 68% of participants have not requested new insurance quotes for their businesses in the last 3 years – and a further 32% had not applied for new quotes in the last 5 years.
Simon Taylor, the managing director of Get Indemnity (pictured) commented: "Our businesses are constantly changing year-on-year, so whilst it might be convenient to renew your business insurance policy, you should really be asking for new quotes."
"Especially in light of COVID-19, a lot of our businesses have been transformed over night, in terms of number of staff, premises, risks and more. You may need to change your insurance policies to give you better protection, but you could also save money too if you have downsized or no longer have people or customers on site."
According to the study carried out, the main reasons identified why SME's were not seeking new quotes include no reason to change, trusting their business insurance was adequate and policies were automatically renewed online.
Business insurance can be made up of multiple policies including public liability, professional indemnity, product liability, employers liability and much, much more. The average cost of business insurance in the UK is £118 per year according to Hiscox – but this can be as little as £50 per year for sole traders but hundreds of thousands or millions of pounds for large enterprises.
Taylor continued: "We also found that businesses that were growing faster, such as greater employee numbers and a higher turnover were also more susceptible to underinsurance. When we completed a more in-depth review of their insurance, the limits purchased and amounts covered had not changed, but their potential maximum loss had increased."
Dan Kettle of property finance company, Octagon Capital, commented: "Insurance policies must be reviewed in 2021, especially since January is the popular renewal date for most firms and individuals."
"The property market has been busy, no doubt driven by the government's stamp duty relief and interest of developers and buyers to purchase and complete on properties before another wave of COVID-19 or lockdown restrictions."
"But the future of the property market is still uncertain, especially since COVID-19 has not been resolved and continues to spread. Property companies, landlords and builders have huge risks if funders run out of money or projects are delayed – so having the right business disruption or buildings insurance is of paramount importance."
Share this story