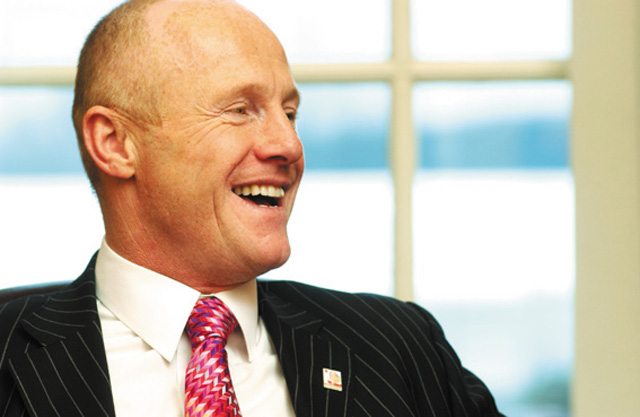 Phones4U founder John Caudwell had a good reason to celebrate this weekend: he successfully banked more than £100m from the remaining sale of his stake in the mobile phone retailer.
Private equity firm BC Partners bought Phones4U on Friday for nearly £700m. While John Caudwell's exact payout isn't known, it's understood that he owned the majority of the 25 per cent of shares not owned by Phones4U's previous owner, Providence Equity. Based on the valuation of £600m to £700m that BC Partners is thought to have paid for Phones4U, it would mean that John Caudwell could have received a £175m cheque. This isn't the first time that John Caudwell has earnt a penny or two from Phones4U. When he sold an 88 per cent stake in Caudwell Group – Phones4U's owner – in 2006, he made an impressive £1.24bn. The sale of his remaining shares in Phones4U therefore brings Caudwell's estimated fortune over £1.5bn, based on the £1.4bn valuation attributed to him in last year's
Sunday Times
Rich List. Founded in 1987 by John Caudwell and his brother Brian, Phones 4U has become one of the largest independent mobile phone retailers in the UK, with 450 stores. Commenting on the deal, Andrew Newington, managing partner of BC Partners, said: "With its market leading position, strong and trusted brand, multi-format strategy, and extensive store network, Phones 4u is ideally positioned to benefit from further strong growth in the smartphone market, as technological innovation and product evolution continues." To finance the acquisition, BC Partners launched a £430m seven-year bond, and expects to receive regulatory clearance by the end of next month, the
Telegraph
reports.
Share this story