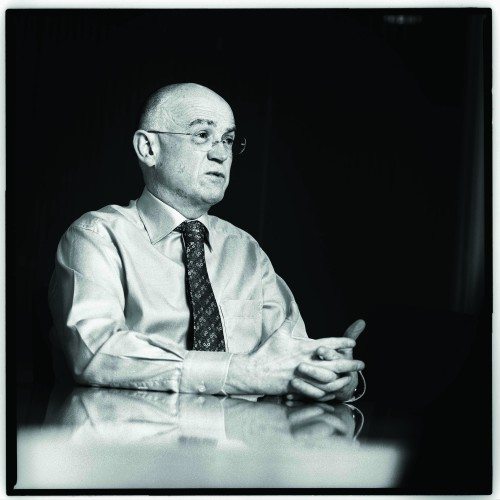 Leading private equity industry voice Jon Moulton has called for the UK government to "take the pain today for a better tomorrow".
Speaking at a DLA Piper conference at the London Transport Museum last night, Jon Moulton said that the current European economic crisis is damaging investor confidence and that rising European unemployment levels ?cannot be allowed to continue?. Jon Moulton said that banks remain a major problem in that the trust between them has been lost. He commented that in the year to date, banks have raised a mere ?9bn, whereas, even with the lowest estimates, they need at least ?800bn. Jon Moulton went on to explain the cause of the financial crisis by quoting Charles Dickens'
Little Dorrit
: ?A person who can't pay, gets another person who can't pay, to guarantee that he can pay. Like a person with two wooden legs getting another person with two wooden legs to guarantee that he has got two natural legs.? ?There's debt everywhere and we're solving it by adding more debt. We live better today at the expense of those who follow us,? he said.
Jon Moulton cited the situation in Japan where companies ?are allowed to trade on and on?. Around ten per cent of the Japanese workforce is employed by companies that would have otherwise failed. In the UK, he referenced the extremely low levels of liquidations caused by banks trying to avoid write-offs, which is ?allowing the competitive advantage to be wrecked due to fear of uprising from unions?. Moulton discussed the UK's 1976 bailout by the IMF, when the country's debt-to-GDP ratio was 45 per cent, ?We're now at 62 per cent. In reality we're worse off than Ireland.? He said that if we sorted the banks out today it would only cost ?a few billions in insurance terms?. That action today would take eight per cent out of GDP, but ?for a better future we need a worse present?.
Share this story