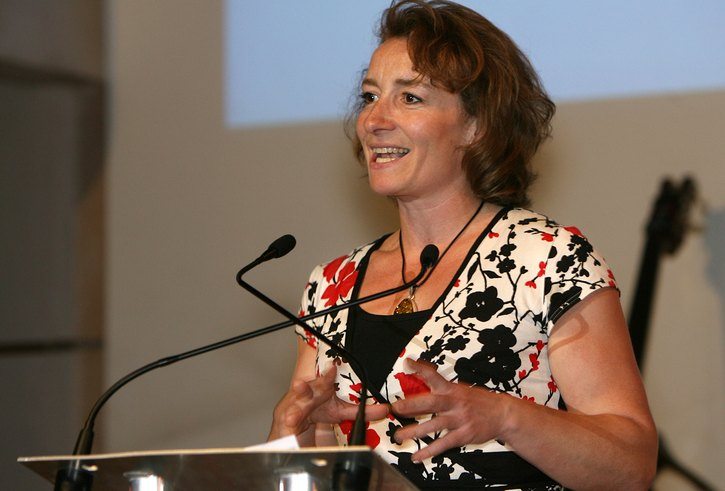 Name: Juliet Davenport
Age:
43
Company:
Good Energy
, the UK's only 100 per cent renewable electricity supplier
Turnover:
£20m
First job:
Working as an account executive for a PR company. I fell into this as a temp, but soon decided that writing press releases for a new tennis racket and its sweet spot wasn?t up my street at all, so I moved to do an internship in the European Commission and European Parliament on energy policy.
Dream job
: I love what I do now! If I wasn't in my current job then I'd either be mentoring or be a non-executive in lots of SMEs working on new clean energy technologies and great ideas!
Car:
Volvo v50 the eco version
Economy, business or first class:
I try to avoid flying where possible, it's lots of hassle and not very eco. If I do travel long distances, I try to do it by train and then tend to go first class so that I can be sure to get a seat and work effectively.
Most extravagant purchase:
Probably a horse.
Most-played song on your iPod:
Stevie Wonder's "Blowin" in the Wind"
Best business book
:
Too big to fail: Inside the battle to save Wall Street
by Andrew Ross Sorkin. I wanted to read this book because I didn?t really understand how the global economy managed to get to the current mess. Suddenly the banking system was collapsing and everyone was talking about sub-prime mortgages. And it was fascinating to read this story of greed and egos and disregard for process. There were all these stops and checks to stop things like this happening but the key players had dismissed them all which was amazing.
Worst business moment:
During the very first few months of launching the business, our investor pulled out. I had to very swiftly organise a management buy-out and find new investors. The whole process took about two years to settle but we ended up with a stronger, more solid business foundation which has stood us in good stead.
Proudest business moment:
It's difficult to tell. Watching the new turbines go up when our wind farm at Delabole in Cornwall was repowered last year was a magnificent sight. But also celebrating our 10,000th feed-in tariff customer at the end of last year was a seminal moment for me. We pioneered our own feed-in tariff where ordinary households are given a financial incentive for generating their own renewable electricity back in 2004. The government scheme was launched in 2010 and since then there has been a phenomenal increase in the amount of people generating their own renewable electricity, particularly from solar panels on the roof. These "mini power stations" will play a key part in our energy future I believe. Finally, winning the "CEO" and "Overall winner" gongs at the PEA Business Awards, sponsored by Celestial Green Ventures and Lloyds TSB.
Your business mentor:
Madame Clicquot, founder of Veuve Clicquot champagne. Having been widowed in 1805, aged 27, Madame Clicquot took over her husband's wine business, fought against the issues related to women holding property and pioneered an early form of champagne. She was responsible for making Veuve Clicquot into an internationally renowned premium product and one of the most successful champagne houses in the world.
Next big thing:
I think a "smart home" will be the next big thing household appliances which can minimise energy usage. We have the most amazing technology available in smart phones, but we are not yet using it to manage our households.
Share this story