There's no doubt SMEs have benefitted from the rise of third-party marketing technology apps. It's given even the smallest business access to CRM, marketing automation, online payments and other capabilities that they need so they can compete.
At the same time, it's brought new challenges, additional expenses and the need for technical skills to make sure that all of the tools at hand work together smoothly. Enter Kajabi Email, a powerful upgrade to Kajabi's all-in-one business solution.
The tool, released last week and available this week at no additional cost to the Kajabi user community, is built to work seamlessly as part of the existing business suite, which empowers solopreneurs and influencers to build, market and sell digital products like online courses, membership communities and consulting packages.
A strong email component is incredibly important to SMEs, but integrating a third-party email app into your mar/tech stack adds one more layer of complexity, cost and potential pitfalls," says Kajabi co-founder and CEO Kenny Rueter. Kajabi Email just took away a major headache for our customers.
This comes as welcome relief to SMEs juggling apps for email automation, landing pages, webinars, blogging, payments, analytics and the rest, in an increasingly complicated martech ecosystem.
According to Scott Brinker's Chief Marketing Technologist, there are at least 7,000 martech apps to choose from today, up from a mere 150 just a decade ago.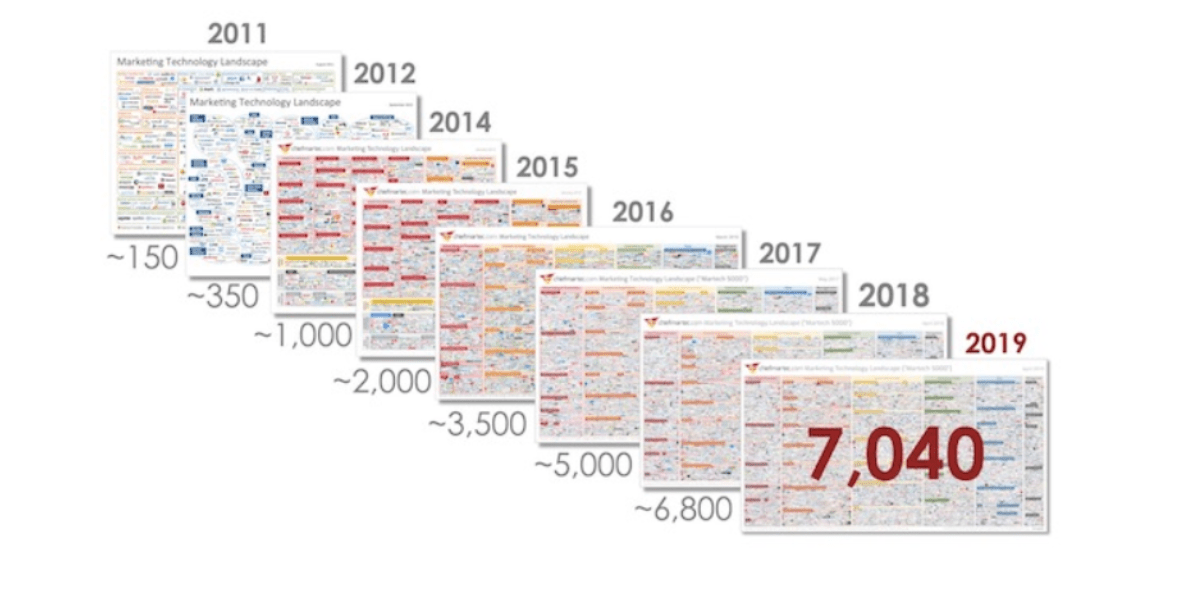 Image source: Chief Marketing Technologist
Kajabi's revamped email functionality fits in beautifully with other recent upgrades and reinforces the company's commitment to eliminating the need for technical know-how while supporting advanced marketing functionalities and creating compelling online course experiences.
The new Kajabi Email features robust capabilities that meet, and in many cases exceed, familiar third-party email solutions:
Plug and play templates with the ability for full customization and embedded video previews.

Improved deliverability with on-the-fly email subject line validation to improve opens and keep spam flags down.

Better review and approval features including the ability to view email as a web page.

A redesigned dashboard with analytics compiled to help Kajabi customers make better decisions and gain actionable insights about email performance and campaign results.

Drop-and-go countdown timers, with no coding required, to cultivate a sense of urgency among audience members.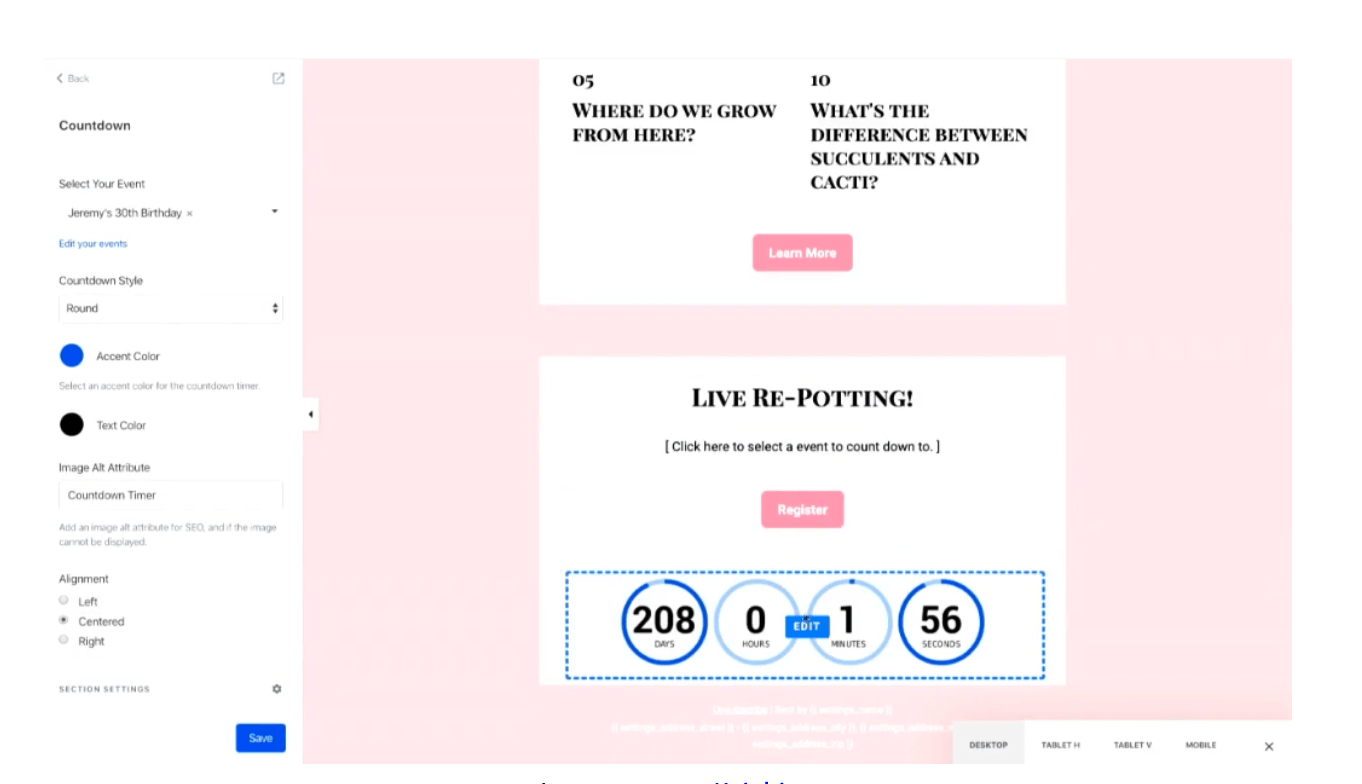 Image source: Kajabi
Email marketing can be an incredibly effective channel for both customer acquisition and retention especially in the highly competitive online information industry served by Kajabi's platform. Creating an email flow within the same program no integration needed with Mailchimp or Constant Contact, no APIs and keys to activate means your data stays available in your go-to working environment, seamlessly, and branding remains consistent with no coding required.
"Together, these features are powerful on their own; yet what makes it ground-breaking is the built-in integration on the existing Kajabi platform, without the frustration inherent in third-party apps and APIs," Rueter explains. It's the right ?next step" in our work to create a powerful and holistic business solution for our customers.
According to a recent study from Winterberry Group and IAB, the typical marketer has at least a dozen tools in the martech stack, all requiring different levels of integration and customization. For online information businesses, this takes away precious time and resources better spent creating content to sell.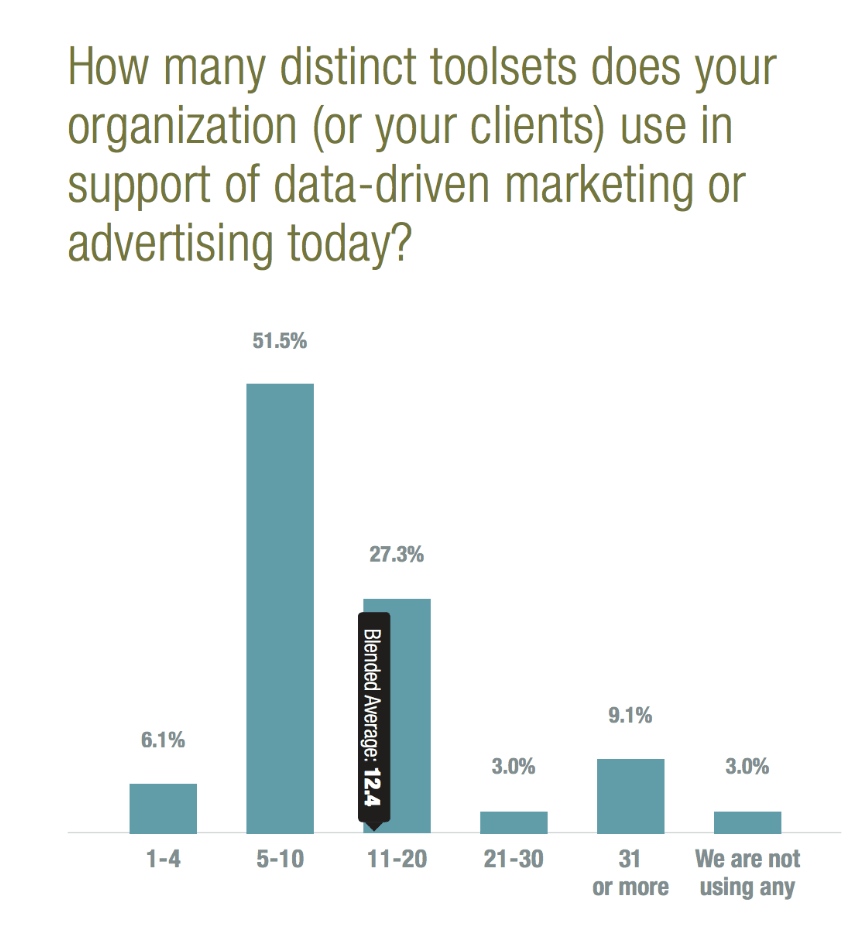 Image source: Winterberry Group / IAB
The idea of a robust all-in-one solution has strong resonance in the wider marketplace. Spectrum Equity recently announced a minority growth investment in the company, and Kajabi customers have already generated more than $1 billion in sales delivering rich educational media experiences to over 41 million paying students.
Other recent upgrades the Kajabi platform include:
The Kajabi Mobile App

a ready-made mobile app, free for course sellers and students alike to use, eliminating the need for business owners to integrate a white label app service, and allowing them to create better customer engagement with ease.

The Rebooted Kajabi Pages

a more powerful and less complicated page builder with a built-in library of popular page types, page sections, elements, and themes, augmenting an already turnkey digital business ecosystem.
Maintaining a sprawling martech stack can empower SMEs in a lot of ways, but it's not always the most cost effective or smartest solution. Kajabi is passionate about creating solutions that give entrepreneurs and SMEs the ability to provide value by focusing on what they do best creating and selling educational content without any requirements for technical skills.
By integrating these solutions directly into the existing platform, Kajabi is eliminating the need for tricky third-party integrations and APIs, allowing more time to build content on a system that's designed from the ground up to support sales.