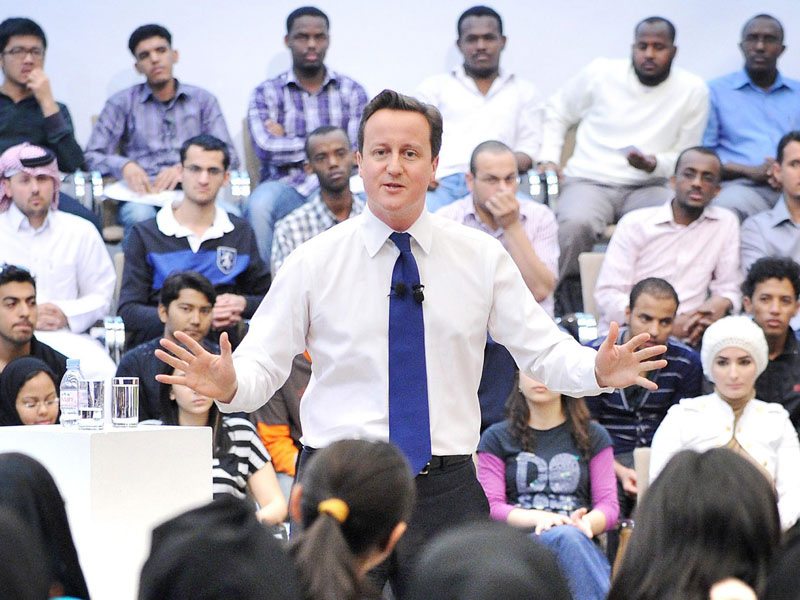 The prime minister recently used the Conservative Spring Conference in Cardiff to declare war on "the enemies of enterprise". In so doing he has put the spotlight on the ghostly public servants that he believes lurk in the shadows and hold back British business.
The
Guardian
's leader in response was predictable enough, accusing the speech of being a gross act of fantasy, creating guilt where there was none to be ascribed. I think most people running businesses might be prepared to provide a fairer hearing than that and will empathise with any move that cuts red tape and bashes unhelpful bureaucracy. I co-founded my firm just over a year ago. The sense of the leap into the unknown weighed heavily. The uncertainty of the path ahead focused our attention. I make these points by way of illustration of the fragile condition of any new enterprise and to provide a sense of why government needs to handle new businesses with a greater duty of care. Judging by my own observations of civil servants on the front line, I believe there is a long way to go before it begins to see its responsibilities in those terms. Our first experience of the state – when our application for VAT registration was refused – was far from uplifting. After a week and a succession of telephone calls we were curtly informed that our application had been subject to a system error and that this would be rectified. By the end of the month we finally had what we needed to send out our first round of bills. Throughout the process we felt like a cumbersome intruder. At no point was our growing sense of urgency even at least partly matched by HM Revenue and Customs; at no point did anyone we spoke to demonstrate any aptitude for customer care. In the end it all worked itself out. So, it was only thirty days. So, we lived to tell the tale. So, no harm done I don't think it is acceptable, I'm afraid. Government has an urgent role in getting young businesses airborne as quickly as possible so they can be part of the new squadrons of economic activity that will get this country flying high again. The riskiest period for any new enterprise is its earliest days. If you get a business busy doing the wrong things then you are as guilty of sending it bust as anyone. So, every form to fill, every queue for a call centre operator, every bureaucratic dead end… they all create an obligation of time that a new business simply does not have. Martin Luther King once spoke of "the fierce urgency of now". I love that phrase and it is one that I would like to see etched on the walls of every government department. Every year, some 270,000 businesses are registered. Every year over 200,000 go bust. A great many of those are the startups that fell at the first hurdle, hopes dashed, dreams shattered in a matter of days – not years. In many cases, these were potentially good businesses that simply ran out of time. If these statistics don't beg for a sense of urgency among government departments, I don't know what will. What we need are forces for enterprise, and government is a very important part of that army. I agree with what the PM said because I see every new business as a precious and fragile asset that should be nurtured. To put it another way, surely the chances of success are increased if you can spend less time dealing with the burdens of bureaucracy and more time on the pursuit of profit? Since our first experience of the state, we have built a team of twelve: twelve new sets of income tax to collect, national insurance to contribute, a business with corporation tax and VAT to swell the nation's coffers. What I like about what the PM said is the inherent acceptance that this sort of growth is crucial not just for business but for the nation; that business should be a customer rather than a slave to government; and that there is a job to do in serving those customers so that they can do better. I believe that the "enemies of enterprise" do exist, but I think that they are unwitting and benign opponents to British business. Yes, there are some pen pushers who can be pettily vindictive but my sense is that the vast majority of civil servants want to be forces for progress not failure. They simply need to be redirected and provided with a sense of what success really is. Enemies need to become friends and you can do this by keeping them close and providing them with a new sense of mission. As the actress Elizabeth Taylor once said, "there is no deodorant like the smell of success".
Michael Hayman is co-founder of the public relations consultancy Seven Hills. You can also follow Michael on Twitter.
Picture source
Share this story