Property insurance for premises, fleet insurance for vehicles, professional indemnity insurance and public liability insurance to cover your business activities all rank highly and rightly so.
But what many companies neglect to insure or don't realise they can insure is the people who make the business great.
This could be anyone. Perhaps it's the director whose vision and drive would be lost if they passed away or became critically incapacitated. Maybe it's the chief technology officer, whose knowledge of the inner workings of your company's product you?d lose if they were no longer in the business due to death or incapacity.
Regardless of who you're looking to insure, it's keyman insurance you need to consider. It's designed to protect a key person and pay out a lump sum for the business to use should that key person die or become critically ill.
Bike to the future: Safeguarding cyclist insurer's prosperity
Take specialist cycling insurer Bikmo, one of Drewberry's keyman clients. Its CEO,?David George, reveals the difference keyman insurance made to his business.
?We started to look at key person insurance when our board suggested it was time to protect the business properly. We realised that although everyone is valuable at?Bikmo, if myself or our chief technology officer Jorj Ives died or suffered a serious?illness, it could be a potentially fatal setback for the business.
?Having no one to run the company or drive new business would be a serious?interruption, while without Jorj keeping our platform running our whole proposition?could flounder.
This is an all-too-common scenario. Many companies like Bikmo are expanding rapidly because they?re great at what they do, but haven?t always thought about logistics in case someone suddenly and unexpectedly exits the business through death or critical illness.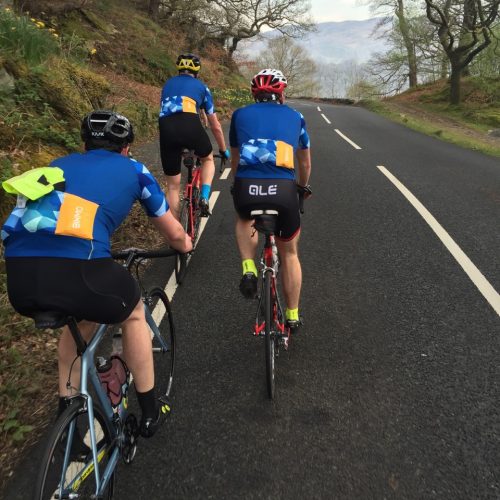 Fortunately, Bikmo's board recognised the risk and, now that Bikmo is insured, both its board and its CEO have the peace of mind that comes with knowing they?re protected should the worst happen.
Adsolute importance: Protecting an ad agency's CEO
Another Drewberry keyman client is Scottish advertising agency AdWorks, which had already recognised the importance of keyman insurance some years before they came to Drewberry.
CEO Daniel Knox had previously been covered by a policy that had lapsed due to a term limit and their old adviser retiring. An online search brought them to Drewberry, where Sam Barr-Worsfold, one of our Business Protection Experts, helped them.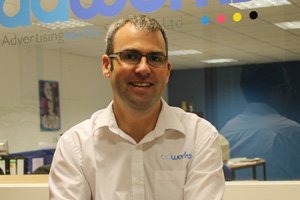 ?We looked at how to avoid the problem of having to renew cover every 5 years," explains Sam. While another five-year term would keep premiums lower, it was clear that the company needed longer-term protection. In the end, it made sense to take a 15-year term as this would save Adworks money in the long run and spare them the ordeal of new underwriting every five years.
?We now have a long-term policy in place that will protect our happy little company and our client relationships should anything happen to Daniel," says Sue Heathcote, AdWorks" company secretary.
Keyman insurance in a nutshell
Heathcote really encapsulate what keyman insurance is all about. It's there to provide the security that comes from knowing that, should the worst happen, the company is protected and can continue to thrive and grow even without the key person.
Keyman insurance can pay for a replacement key individual and the costs of training them; provide ready cash to compensate for lost business; or offer funds to mitigate loss of confidence from suppliers and customers. It can also step in if there are difficulties in raising finance for new developments, as well as in a variety of other circumstances.
Really, it's just as much of a must-have insurance as property, fleet and liability insurance for any business that relies on the input of just one or two key individuals to keep going and turn a healthy profit. With keyman insurance in place, a company has the confidence of knowing it's prepared for the future no matter what life might throw its way.
Robert Harvey is Head of Protection Advice at pensions, investment and insurance provider Drewberry.