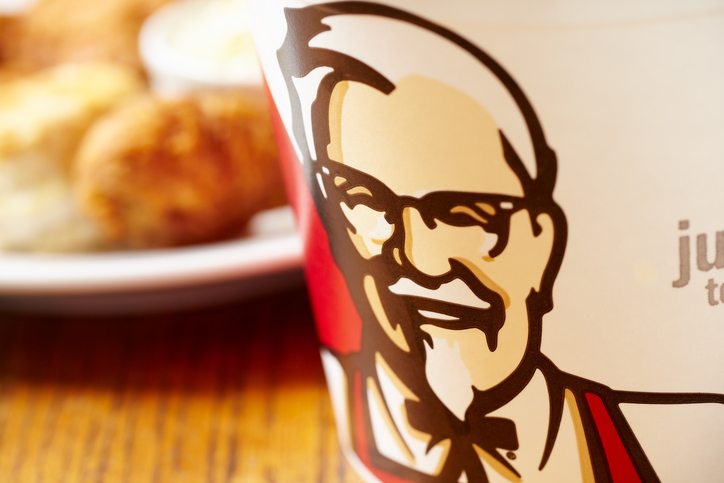 If you were in the mood for something finger licking good this weekend, then you probably came across a closure sign. But don't worry, "the Colonel is working on it," KFC explained, after
pointing its finger at DHL
. DHL recently replaced Bidvest Logistics as chief chicken deliverer, and it was only when this switch occured that the chicken shortage began. Of course, many weren't happy by the chain of events ? an opportunity rivals took advantage of.
Hey @KFC_UKI we hear you're not open today? Maybe we could send some of our vegan Wingz your way instead? #kfcclosed pic.twitter.com/84odKtDhHH

? biffsjackshack (@biffsjackshack) 19 February 2018
If you couldn?t get your usual chicken fix, we?ve still got the CHICKEN ROYALE & TENDERCRISP. Come & check it yourself! pic.twitter.com/EW3nHTDoLv

? Burger King UK (@BurgerKingUK) 19 February 2018
How did things go so wrong though? Talking to Real Business, Jonathan Owens, expert in operations management and the supply chain at the University of Salford Business School, claimed supply and demand was one of the fundamental concepts of business economics. "It really is the backbone of a market economy such as the UK?s," Owens said. "It would be reasonable to expect KFC to be at high utilisation of the distribution and net chains, particularly as it is the half term break. For the supply process in a company the size of KFC, you would expect this to be planned. ?This was a nationwide issue, and there are two key players involved in the supply of chicken to KFC. QSL, a relatively established partner and DHL, which came onboard in November 2017 to manage the supply and distribution of food products. DHL is managing the physical warehouse and distribution service, therefore, in a FMCG environment, this partnership in not really in its infancy." Owens made clear that KFC chose the two companies due to a reputation of ?innovation in logistics. So, what is so shocking is how quick the supply has gone and with little or no warning." According to DHL, opperational issues led to
delayed and incomplete deliveries
. But there may be more to the scenario. "Supply represents how much the market can offer," Owens said. "This is the triangulation and communication between KFC, DHL and QSL, first and second tier suppliers and so on. Depending upon the size of the chain, there could be issues regarding communication levels to front of shop. In FMCG industries there is very limited room for error.?
Share this story