"Many financial services firms struggle with innovation," Financier Worldwide research declared. "Weighed down by ever increasing compliance, it is not surprising that 90 per cent of senior leaders admit they do not focus on creating breakthrough offerings."
It's not a great position to be in, Financier Worldwide pointed out, insisting regulation in the financial space was hampering attempts at innovation. It added: "While the overall picture is one of an innovation averse sector, that is not the whole story."
Indeed, B2B companies have been on the rise, hoping to help reduce the burdens that bog down finance companies. One such business is Lawson Conner, an investment manager platform which also helps financial services firms navigate UK and US regulations.
Through its RegTech software platform, MD Gerhard Grueter said the company provides clients with?cost-effective compliance infrastructure a piece of innovation that helped crown Lawson Conner as B2B Company of the Year at the Amazon Growing Business Awards.
Seeking to find out which factors led to its unsurmountable growth, Real Business spoke with Grueter, hoping to write down its recipe for innovation success at the same time.
What makes Lawson Conner stand out from the competition"
We do not really see much competition in the markets we are in.
There are other service providers who we believe are stuck in a fairly ancient business model, which is predominantly manual, slow and lacks smart technology solutions. We are different. We have assembled a world-class team of compliance experts, software developers, product engineers, legal and operations people to provide the services.
Lawson Conner focusses on efficiency and risk, and constantly innovates to stay ahead of the curve. We have brought lean manufacturing processes into the professional services sector. This has led to the most comprehensive fund structuring, management and regulatory infrastructure solution in the financial industry, not only for UK clients, but those from Asia and the US as well.
How has Lawson Conner managed to achieve such tremendous growth success"
Growth comes from great products, delivered by great people to happy clients in large markets. The trust we earned drives our growth. Many of the relationships we have span almost a decade. Our focus is on our people, innovation, and service delivery. Lawson Conner has the only platform with a fully dedicated software and technology team.
We have developed pioneering compliance software for our clients to fulfil their regulatory obligations. Our solutions are modular and can be applied not only in the financial services sector but also in other industries which will be paramount to create the next global financial services champion.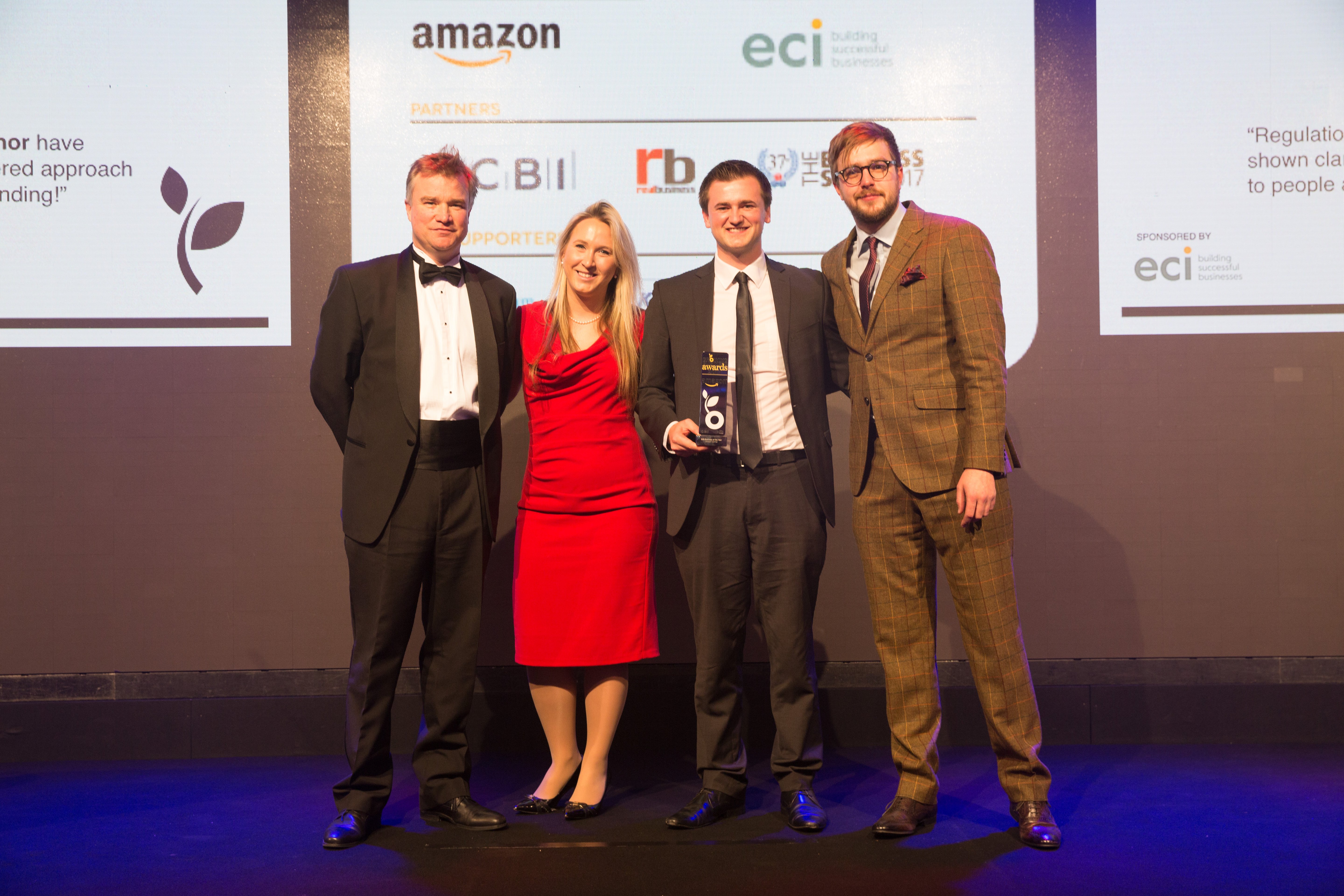 In terms of key milestones and highlights, which moments stand out for you?
I believe human capital is key. It's about creating jobs, providing people with career and development opportunities and encouraging them to excel. Our culture is unique, having assembled one of the best teams in the industry. Watching how they work together is one of the biggest milestones we could have achieved.
Through our investment services arm, we also helped create over 1,000 jobs in the UK, which will help balance the economic post-Brexit trauma. Meanwhile,?we have opened offices in Jersey and Newcastle and established our Asia Hub in Singapore. Being able to service a customer base with a global footprint is important for us. Today we are looking at having earned the trust of more than 300 clients.
But let's not forget it is all about the people and, if we want to be recognised as one of the leading firms in the industry, we need to continuously improve and reinvent ourselves. Being able to be dynamic and innovative is something I am really proud of.
What's your advice for delivering innovation and value to clients?
Focus on the problem, listen to what clients tell you and learn. We have seen products created from ideas which have come from clients because they have told us and asked us whether we can solve their problems and help them navigate through the complexities of regulation.
Value is not created in the vacuum. Value is created by having a constant dialogue with people. We have dedicated innovation programs which help us create new products and manage the innovation process.
What are the key regulatory areas that businesses should keep in mind for this"
Being in the regulations industry is exciting as it constantly changes. Companies need to be able manage regulatory change locally, but also globally. A big regulatory focus for the next ten years will be the protection of consumers and investors, the stability of financial markets and the financial system in general.
Obviously, the short-term headache will be the regulatory change driven by Brexit. Uncertainty is never good, because people cannot plan, and this uncertainty requires firms to create a number of operational solutions.
What are the biggest opportunities that lie ahead for Lawson Conner"
There is a very strong and growing demand for regulatory infrastructure and RegTech. This is a global trend and we need to be able to offer global solutions. But as a privately owned company we are thinking not only one year ahead, we are thinking ten years ahead and many opportunities are also in other regulated sectors such as insurance, brokerage, and the legal services market.
So from a strategic perspective we believe that smart compliance solutions will continue to grow over the next decade. The challenge will be to focus.
---
Cosmetics have been around a long time, so standing out is tricky even for large firms. However, this micro business has found its way onto everyone's lips.