As we celebrate International Women's Day, we take a moment to recognise the incredible social, political, cultural and economical achievements of women. This year's theme is #ChoosetoChallenge, with a call to action for stepping up for gender injustice and challenge inequity. The 8th of March is and should be an important day for everyone, but it also marks a whole year of women wearing multiple hats, both personally and professionally throughout their pandemic journeys. 2020 was a year like no other, but what can we learn from the superwomen who took it in their stride
London-listed companies are more profitable when women make up more than one in three executive roles, according to research by gender diversity business, The Pipeline.
Studies like this confirm how organisations embracing diversity tend to benefit from a wealth of different perspectives and richer ideas based on wide-ranging experience.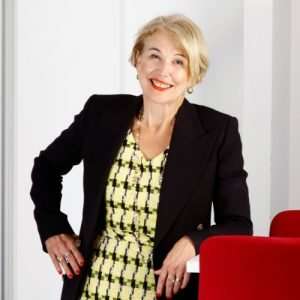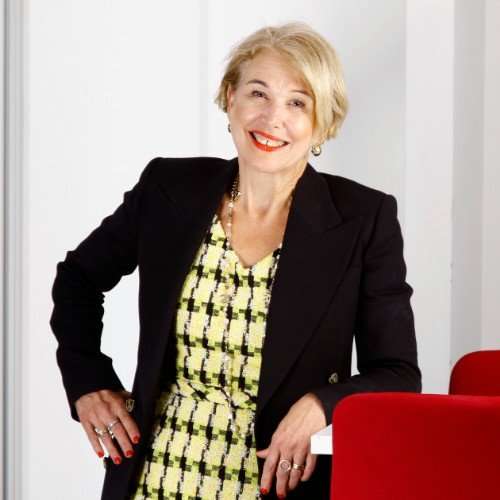 The power of influential women
We need more women at the top. Inspirational female leaders should be celebrated and learned from. Despite 2020 being a very difficult year, there were some outstanding achievements by female leaders. We've seen Kamala Harris making history as the first female vice president of the USA; Anne Boden, leading her own successful fintech as CEO of Starling Bank; and Ann Francke, chief executive of the Chartered Management Institute (CMI), awarded an OBE for services to Workplace Equality. On 1st March this year, Dr Ngozi Okonjo-Iweala of Nigeria will become the first female Director-General of the World Trade Organization. All these women have deservedly made headlines, taking strides to balance out inequality in the workplace and beyond.
These are confident, resilient, women who have built their skills over the years and kept learning and growing. They've given us a glimpse into how diversity and the right support within organisations can lead to new ways of working, and fruitful outcomes.
Companies and people alike should begin to implement the changes instigated by these incredible female leaders, in favour of building more human-centric organisations where both men and women can thrive in unison.
A reality check
However, stats in report after report last year revealed that the pandemic has placed women at a great disadvantage. Women have fared incredibly badly in terms of economic impact, seemingly far worse than men. In fact, women are almost twice at risk of unemployment than men in the current situation. Industries such as retail, where 60% of the workforce are female, and hospitality, another female dominated industry, have ground to a halt and in many cases crumbled, after months of uncertainty, limited government grants and virtually no income.
This global downturn has impacted women so severely that it has been branded a 'pink' recession or a she-session. A study by the IFS found the pandemic was far more likely to have a greater negative impact on women's earnings. Overall, they reported women were one third more likely to work in a sector that was unable to operate due to COVID-19, than men.
As such, it's clear that despite the work of many influential females, and males, who are championing, encouraging and implementing gender equality, the reality is, it remains a very real global challenge. The pandemic has stalled our progress and raised new questions.
Behind closed doors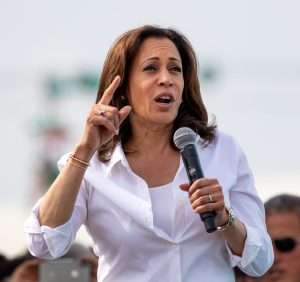 It's important to remember the debate is not just about equal representation of men and women in public life. It's also about what happens privately, at home.
Gender equality needs to happen in both scenarios, and the COVID-19 outbreak has highlighted this.
In most cases, where couples are working remotely, the woman juggles her career with home-schooling, carrying out household chores and shouldering the burden of her family's emotional well-being.
In these situations, its apparent gender equality has not been achieved.
Ultimately striving for gender equality shouldn't be seen as a problem. It should be viewed as a solution and the way forward. It will benefit men just as much as women. Gender equality needs to be seen more as an opportunity, both at home and at work.
There are some positives. The pandemic has provided women with the ideal opportunity to ask for help and reconfigure the system at home. In many cases, men have witnessed homelife pressures and been sympathetic towards them, and taken more on. Moreover, COVID-19 has instigated a monumental shift in many men's personal priorities, as the situation has encouraged them to embrace their parental role more fully.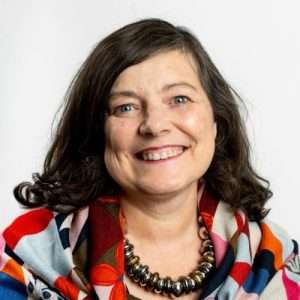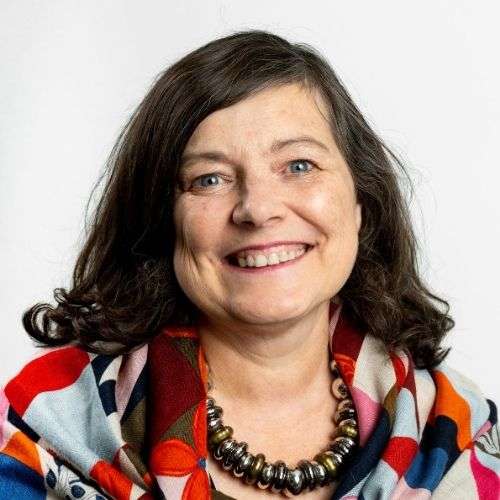 Creating supportive working cultures
Employers are expected to focus even more on supporting their colleagues where possible during these challenging times, and again, I strongly believe this should be considered an opportunity, not a problem.
We know that flexible working is key. We've seen organisations successfully implementing new strategies, from flexible working hours to a 'no meetings at lunchtime' policy. Enlightened companies understand the need for respite from the long hours and intensity of some roles. It's acknowledged that both male and female colleagues need to feel they're winning, and not overwhelmed and heading for burnout.
Going forward, such policies will help enormously in the journey towards gender equality.
Diversity is the reason some organisations succeed and some don't. As we recover from the pandemic, continuing to offer flexibility to working hours and location provides an opportunity to get women back, and keep gender equality on the agenda. This relates to men who have kids too. A lot of people struggle to balance work and family life. Building flexibility into how we can go about work will enable a far more diverse workforce. This will lead to more engagement, innovation and long-term productivity.
Employers must keep gathering and publishing their data around diversity. This must not be allowed to slip because of the disruption COVID-19 has inflicted.  And of course, organisations making redundancies need to be really, really careful about who they're losing, and who they're keeping.
Being confident enables influence
Recent research we conducted, surveying 600 women across the UK and US, revealed that more than 6 in 10 (64.7%) women in the UK and the US feel they want to build their confidence and self-esteem. While senior female professionals are investing time and money in skilling-up as the pandemic's economic impact becomes more apparent, it's clear younger women's confidence has been eroded. They now need more encouragement and support than ever before. Many are facing a crisis of confidence along with a lack of opportunity, and this is really worrying.
Young people working in low-paying jobs have borne the brunt of the job losses, yet the research also shows how women are determined to continue learning and improving to keep their careers on track, despite the pandemic.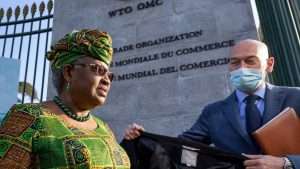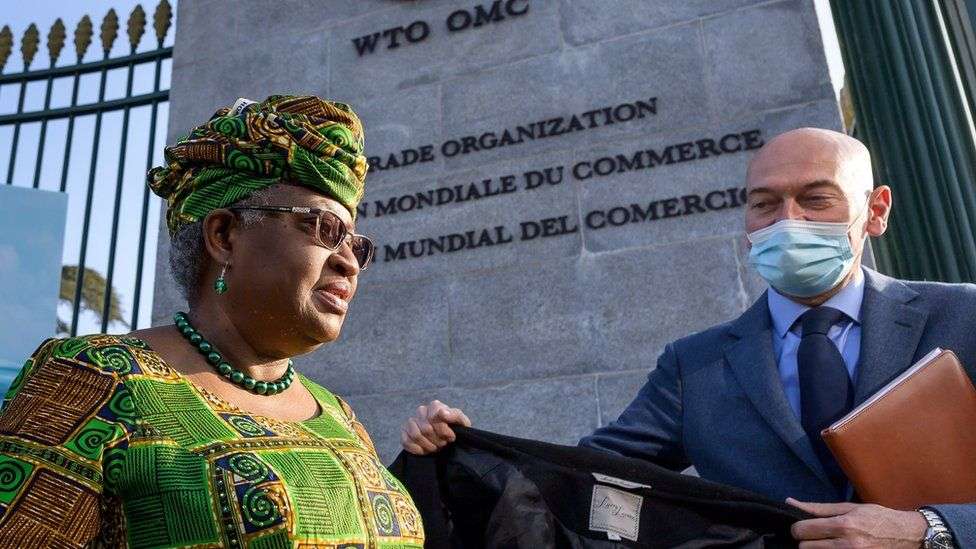 She is the first woman and the first African to hold the office.
Our research has shown deep concern about young women's futures.  Professional women know that to remain relevant in their careers, skilling-up has to be a part of any job. Employers need people who not only excel at critical thinking and problem solving, but who can foster and build resilient, flexible teams.
So let's follow the lead of inspirational women in global politics and business, like Kamala Harris, Ngozi Okonjo-Iweala and Anne Boden. Their success is a cue for us all to take ownership of our personal development. At Shine, we know that bringing people together to learn, share and grow, helps individuals build confidence, which in turn helps them to influence. If you provide an essential support network you can sustain people – and your business – through the most challenging times.
As well as taking individual responsibility, organisations must focus on investing in and encouraging employees to enable them to create a significant and lasting change. This will empower women to progress their careers, for the wider good of business and society. Female leadership should be heading into a golden era, not hitting the buffers. There is no time to lose.