There were 5.6 million small businesses at the start of 2018 according to the Federation of Small Businesses (FSB), accounting for at least 99.5% of the businesses in every main industry sector.
While these numbers may sound impressive, the current situation for small business owners is precarious.
Is the UK business climate in trouble
The latest business demography report from the Office of National Statistics (ONS) has revealed that the number of UK business births has decreased for the first time since 2010, from 414,000 to 382,000 between 2016 and 2017.
Furthermore, the number of UK business deaths increased from 288,000 to 357,000 between 2016 and 2017.
Why is this happening?
Well, every entrepreneur knows that starting your own business is not easy, as everyone has their own idea about the business they want and how it should be run. I launched my first business, Profit Accumulator, in 2014 while at university.
My business story
Many people around me thought I had lost my senses when I told them I was going to create a start-up, rather than focus exclusively on my studies.
The only problem for a busy student like myself was that matched betting took a lot of my time and research to ensure a win.
Yet as any entrepreneur worth their salt knows, you have to take risks if you are to be successful in business. In my case, I had seen a gap in a market and knew I had the ability to leverage it.
Striking the balancing act
In order to fund myself through university, I had taken up matched betting. This is a clever system that uses bookmaker incentives and promotions to bet on both outcomes of a wager. I was using mathematical equations rather than chance, to consistently win money from the gaming industry.
My 'eureka' moment
The only problem for a busy student like myself was that matched betting took a lot of my time and research to ensure a win. My insight was that if I could simplify the matched betting process, I could start a viable business, educating people on how to matched bet efficiently, allowing them to improve their own circumstances as I had.
What I've learned…
Fast forward to 2019 and Profit Accumulator is now a multi-million-pound turnover company and one of the UK's?most popular?matched betting platform,?with 100,000 paid members. Subsequently, I have also moved into property,?mobile applications and gaming.
Along the way, I have learnt a lot about building businesses from scratch and I am keen to share my experiences and insights from my own entrepreneurial growing pains, to motive others to climb the entrepreneurship ladder.
Below I have outlined my key entrepreneurial learnings, with the hope that new and established business owners can get their businesses off the ground and growing successfully.
1. Never stop innovating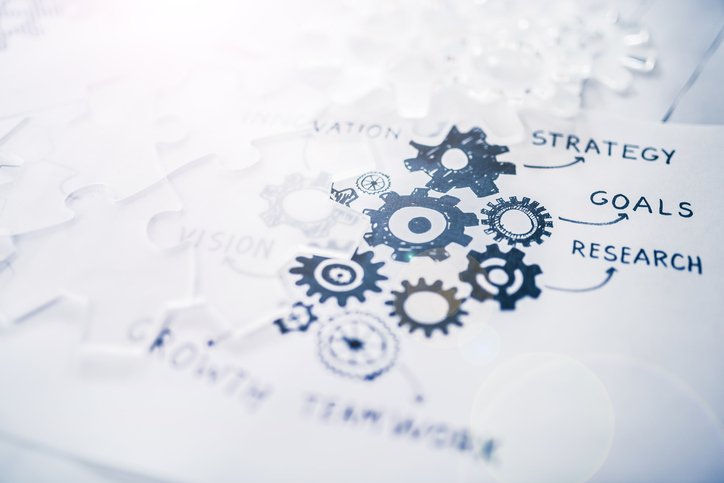 Make sure you need to stay one step ahead of the competition by offering a product or service that your customers regard as superior.
Even if your product is the best in the market, you have to constantly work to give value to your customers or someone else will.
Don't ever get lazy!
You can never get complacent. The world of matched betting is pretty dynamic, and we have done our utmost to stay at the forefront of it. I am always continually looking to improve the service Profit Accumulator provides its users. Whether it be upgrading the software tools available to our members or enhancing our website to make it more user-friendly and accessible.
2. Focus on building partnerships
Business is about relationships; so it's vital you spend time cultivating relationships with your suppliers and customers, but also anyone who could potentially promote your product or brand. Profit Accumulator has what is typically known as a customer" centric model but I prefer to use the term community" for our users.
Our forum has thousands of active members who support each other with advice, tips, and the celebration of each other's successes. The sense of community that has arisen because of this, means that people are excited to talk and share their experiences via blogs or word of mouth, with others who have never tried matched betting before.
3. Learn the art of delegation
You have to strike a good balance between delegating and what you do yourself. Ultimately, you are the driving force behind your business so it is important that you make, and take ownership of business-critical conditions. ButAs an ambitious business owner, your mind must be focussed on the big picture. It's important to pick a good team.
I've come across far too many entrepreneurs who try to go it alone and it's very difficult. If you want to innovate or build business relationships you cannot micromanage everything. Employ sensible people you trust and delegate the day-to-day minutiae to them. That way you have time to spot problems before they impact on your business.
4. Watch the pennies
I have always been good at having a handle on my finances. Cash flow can make or break you, so don't underestimate its importance. I check my bank account every single day to make sure it is healthy and to keep my bottom line in mind at all times.
That way I can keep track of every penny that comes into the business and how it is being spent. That means putting the economics of your business first because if your finances don't work, the rest can't., so keep a really strong grip of your top and bottom line.
5. Be data smart
Data, data, data Make sure you're collecting data on EVERYTHING your customers do, so you can analyse what works and what does not.
Data should be informing all of your marketing decisions, and you can't analyse data if you aren't collecting it. Remember that forewarned is forearmed.