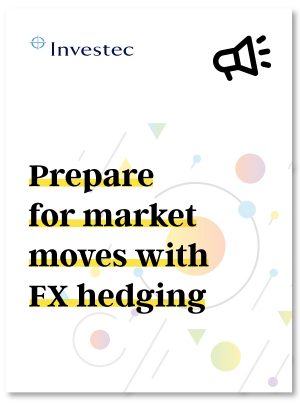 Brexit, currency volatility, new regulations. There are a lot of variables in today's marketplace that can make or break a business. How do you de-risk and professionalise your business in this context?
This 45-minute webinar hosted by Real Business and Investec presents you with an exclusive opportunity to learn how to prepare for external shake-ups of any size so you can keep growing your
business.
Watch the webinar on demand now to hear a panel of business experts demystify the de-risking process and talk you through what it means for a company's bottom line.
How do you prepare your business for growth?

What are some of the strategies to de-risk growing businesses?

Does your business need a hedging policy?

What are the benefits of having one and how do you get started?