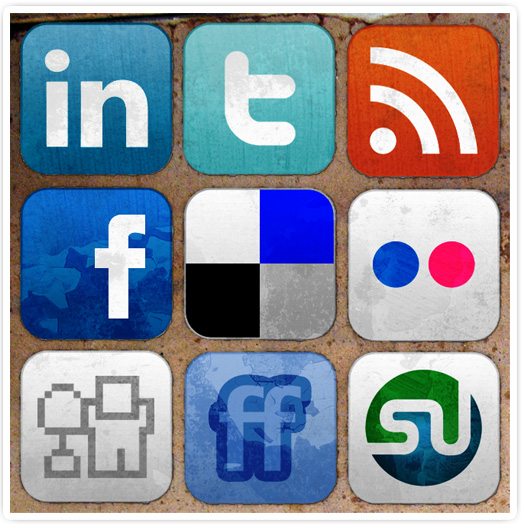 Continued from page one.
"As a brand, remember that Twitter is about CONVERSATION – don't spam people with links to your product. Don't just advertise." He emphasises the "sheer joy" he gets out of Twitter. (It's true! Join the fun on Twitter!)
19.15: Justine Roberts, co-founder of Mumsnet, now takes the stage.
"Mumsnet is possibly the worst business idea ever created." Interesting opening line..! But it's now hugely successful: 35 million monthly page views; 1.3 million absolute unique visitors; 25,000 posts a day. In case you're not familiar with Mumsnet,
take a look
. It's a great site for parents. 79 per cent of users have bought a product after recommendation on Mumsnet. 80 per cent of users seek advice on Mumsnet when planning to buy a child-related product. Dos and Don'ts:
Listen and engage
Do relinquish control (let yourself go!)
Don't fake it (you just can't fake engagement)
Don't patronise/pigeonhole your audience
Don't do daft things in the name of "going viral"
Don't stifle debate
Don't sue (even if you don't like what they say!)
Very good presentation – some really useful tips. Next up, a Q&A session… we'll try to blog about these too!
19.30: Q&A with the panel
Q: How does Mumsnet make money?
A: Advertising – but we have to turn down a lot of the advertisers, because our audience objects to certain forms of advertising and advertisers. We won't promote brands who are the antithesis of our philosophy. We won't put Kerry Katona on our website, for example. We've got a large group of a quite targeted demographic, so it's for brands looking to get to that market.
Q: Twitter has been designated a public sphere in a court case – is this the end of it? What does it mean for business?
A: Rory Cellan Jones – it strikes me as naive to expect that your tweets have any privacy at all. It is a public place, you can't expect to put anything on a social network and not have the whole world to see it. For most people here, privacy is the opposite of their concern, they want to spread the world as much as possible. there is a line that we may choose to or not to step over, and how much of our own lives that we share. For businesses engaging in social media, they can actually express their personalities in a way that they can't elsewhere. Letting your CEO open up a bit isn't too bad an idea, but you have to explore it carefully.
Q: Justine, you founded your business right after the dotcom crash. Did you have to change your business, or your business plan?
A: Justine – Yes we tore up our business plan. But it worked to our advantage – we had very low costs and did it all from our bedroom. Ecommerce just didn't happen at the beginning in any meaningful way, so we were able to grow organically and at minimal cost and that was an advantage to us. We were quite lucky, although it didn't feel like it at the time.
Q: How much should you worry about functionality in social networks?
A: Justine – We haven't ever tried to be a social network. Every time that we make a change, a number of users will get mad at us. We're not known for being 'wizzy', we're known for being functional and useful. If you are in that space, you really have to keep up with the trends. Rory – when I spoke to Facebook about this, they always tell me that people always get angry about changes. But Mark Zuckerberg is so confident that people will latch on to them and adapt. People hate change, but soon learn to live with it.
Q: About not stiflng debate, at Mumsnet, do you share your own opinions, or let the users debate amongst themselves?
A: We certainly try to stay useful. We want to be a site for all mothers and fathers – not for those of a certain political leaning. During the election we had politicians from all colours come over for webchats, and gave them equal treatment that's an advantage we have over, say, newspapers who are so clearly aligned and partisan. It's about the users, not about our opinions.
Q: What was your biggest social media mistake?
A: Rory: Mine was with Twitpic. I was going around the BBC newsroom and uploading photos, and somehow a photo of a naked woman appeared. There was a bug on Twitpic! Fraser: Occasional footage of me dancing at tea parties with guests is probably the most embarassing! Justine: Never engage on a social network if you're very angry or very drunk – not necessarily a personal experience though!
Q: How important is having a blog for business growth? Also, what about B2B?
A: Fraser – The blog came first, more or less when I started making jam in the kitchen. With a blog you can tell the whole story, you can write a lot more and people can really be with you. The supermarkets probably do look at Twitter and see what's being said about them, so reviews and what people are saying – that's really powerful. When you're selling a product it's less and less about what you shout, but more about what others are saying, it's more about reviews. Rory: What's happened in the last five years is that barriers ahve been broken down. i tlak to companies on Twitter, I talk to consumers too. That's one of the slightly difficult things for brands, what are the terms of the conversation? It can be difficult for them. Justine: If you're blogging, who are you blogging for? For your staff, the customers? It can be hard to write for all, there are often different stories to tell.
Q: Have you had to protect your IP? How did you do this?
A: Justine – we unfortunately didn't get around do that early enough, so there's another website with a similar name, which causes confusion. But no, it's the opposite. This is the internet, you can't put up walls: you stand by how good you are. You have to understand it's hard to put up protective walls. We don't stop our users recommending competitor websites.
Q: How important is it to be first to market? Does it make it easier or not?
A: Fraser – You could go home, buy some tomatoes and sugar and start making ketchup that tastes the same – or better – than Heinz. But Mr Heinz isn't shaking in his boots. By getting your product out there and into shops, on the shelf, and creating a brand that people love and trust protects you from someone else doing the same thing. They'd have to do a better product and get your customers more excited than about your product.
Q: If I'm producing or working on a new product, how can I get traffic to my Facebook page? Can social media replace traditional promotion?
A: Fraser – a lot of the time people view social media as a different channel to other media. If you go into it thinking that there are people who are excited about my product and might have some good ideas – and might buy my product – that's probably more valuable. How do you get them? It'll be a small community to start, the people who've heard about your story and tried your product. just take the opportunity to ask them for advice. Ian – make it easy for people to share your product. A lot of new internet businesses are making it impossible to use your product unless you share it with your friends on Facebook. That's how Facebook approaches it – which can be hard.
And that's it! The event has ended. We hope you've enjoyed our live coverage of the British Library's event. If you've got any more questions, do let us know in the comments below and we'll try to help.
Share this story