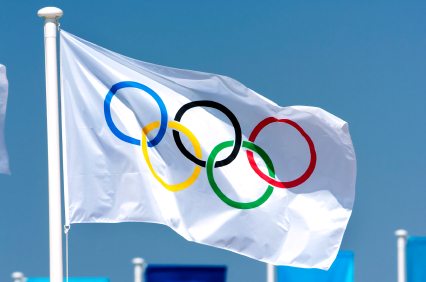 There are currently too many negative business stories about the Olympics. Businesspeople are worried about the interruption to business, logistical challenges, staff absences and sales slowdown. Yes, all this may happen, but rather than view London 2012 as a blight in the business calendar, couldn't it be seen as a business networker?s treasure trove?
Let's do the math: 98 per cent of companies rely on referrals to gain new business, but only three per cent have a strategy for getting referrals. Surely we?ve all missed a trick. Londoners will be more likely to meet other people, go to social gatherings, attend events, be stuck on public transport, and generally be in proximity of others as they wouldn?t otherwise, during the Olympics. Think more widely about all the social events you?re going to be engaged in around the time of the Games.
For instance, London 2012 will be your set-up for a profitable pubcrawl. The authorities rarely encourage people to drink, but for the Olympics they?ve asked Londoners to hit the pub rather than commute at rush hour. Many pubs will screen Olympic events – you and your potential future colleagues will all be there for the same reason. This major event presents the perfect opportunity as a subject matter to speak to people around you. No one will think it?s strange, off topic or out of the ordinary. The principles of effective business networking teach us not to launch into ?shoptalk? when networking – the Olympics atmosphere will help you with that. The most successful gurus in business networking, such as BNI founder Dr. Ivan Misner, would argue that people will only refer business to you if they find you likeable. This means building a rapport beforehand, which is hard to do if you?re just talking about your company and its products or services. Don?t be afraid to tell a personal story, it will let you be remembered and – hopefully – liked. Use the opportunity. To make the most of it, don't forget two things:
1. Be equipped
Keep plenty of business cards on you all the time. ?I really enjoyed meeting you, let?s have another drink together sometime, here?s my card.? This is surely easier and more effective than a cold call. Forgot your business cards? Happens all the time. If so, use it as an opportunity to gain credibility in the eyes of your new acquaintance. Ask for their card and tell them you?ll send your details. Follow up the next day with an email ? which is already a valid reason to make contact again.
2. Give to gain
You?ve met some smart, likeable people, but they're not in a position to do business with you directly. Failure or opportunity? When it comes to networking giving referrals to other colleagues is the most valuable thing you can do. It means two things: you increase your credibility by recommending someone who can genuinely help the person you?re talking to, thus fulfilling their need, and it will make a person remember your referral, which will not go unrecognised. It may not translate to a direct sale in the short term, but when the recipient is speaking to a colleague looking for your service, who do you think will naturally come to mind?
Most business owners run companies which are just one of many in their sector. What?s your competitive advantage? It?s likeability and trust, built through rapport. This is what will stand you in good stead of being thought of when your friends, colleagues or new contacts are faced with the opportunity of giving you a business referral. The London Olympics present a superb opportunity to build your network in a meaningful way.
Can you see the potential in what will be one of the greatest events this country has seen in decades?
Charlie Lawson is an entrepreneur and national director of BNI, the UK and the world's largest business networking and referral organisation for SMEs.
Share this story