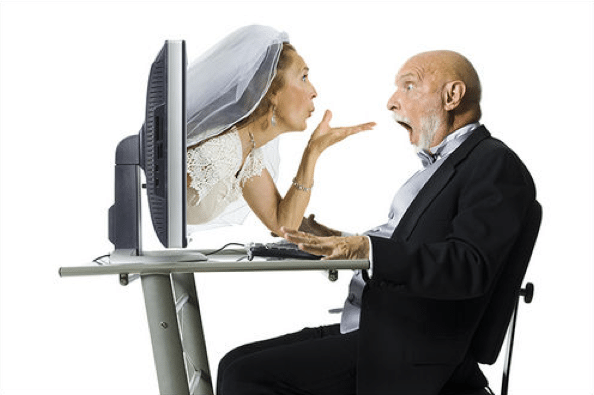 We've seen numbers 15-6 of the list… but who made the top five
5. Jason Trost, Smarkets
Jason Trost is an American college jock straight out of central casting, but underneath that meathead exterior is an endearingly sensitive soul. For girls who like their men testosterone-soaked, you can't do much better than Mr Trost. A refugee from the States, who came to the UK to start his social betting platform, Smarkets, Jason is as comfortable wining and dining the ladies as he is knocking back the Bud and watching NFL. (Follow
Jason on Twitter
.)
4. Alicia Navarro, Skimlinks
Officially a resident of San Francisco but spending much of her time at her company's Old Street headquarters, half-Australian and half-Spanish Alicia Navarro has an enviably international lifestyle. When she's not catching up on email in airport lounges, Alicia enjoys eating, drinking, dancing and
Buffy the Vampire Slayer
. But don't let that put you off: she's quite the modish vixen. (Follow
Alicia on Twitter
.)
3. Constantin Bjerke, Crane.tv
Constantin Bjerke's refined good looks and impeccable manners make him the connoisseur's choice. Blue-blooded Bjerke runs online video magazine Crane.tv and is stupendously well connected in the high fashion and art worlds. Looking for discount on those slingbacks, or VIP access to that hip club you've heard so much about" Delicately patrician Constantin is your man. (Follow
Constantin on Twitter
.)
2. Richard Moross, MOO
A strong showing from the enigmatic Richard Moross, whose famously dry wit leaves women everywhere weak at the knees. Sarcastic, west London-based Moross is the founder of MOO, one of the most successful businesses to come out of the London tech scene. He combines an acid tongue with a fierce intellect and a bulging contacts book, but is yet to find the woman of his dreams. Could it be you" (Follow
Richard on Twitter
.)
1. Michael Acton Smith, Mind Candy
Undisputed first choice among our panel was rock star entrepreneur Michael Acton Smith, so called not only because his company, Mind Candy, is doing so stupendously well, but also because he shows up at networking events looking more like the lead singer in a hip Shoreditch screamo band than the CEO of a tech company. Charismatic, quirky and intimidatingly brilliant, we re stumped as to why the inventor of Moshi Monsters isn't already shacked up with a supermodel. Maybe it's that unruly mop of hair. Either way, in the words of one of our panelists, "I?d give him a monstering alright!" (Follow
Michael on Twitter
.)
DONE DEALS: founders who?ve already closed their rounds
A selection of nominees who weren?t as eligible as their proposers were hoping.
Joshua March, Kieran ONeill and Sam Mathews; Conversocial, Playfire and Neverbland
This troublemaking triumvirate are the best of friends and rarely seen apart. The trio are all roguishly handsome perhaps that's why they all have long-term girlfriends. Maybe next year? (Follow
Josh
,
Kieran
and
Sam
on Twitter.) (
Update
: As of, err, today nothing to do with this article, promise the UK's answer to Zoolander, Sam Mathews, is on the market again. Get 'em while they're hot!)
Pete Ward and Jerome Touze, WAYN
Where are they now" At home with their loved ones. One recently married in a beautiful ceremony in Montenegro, the other settled with a foxy girlfriend, this tech power couple are off the market for the foreseeable. (Follow
Pete
and
Jerome
on Twitter.)
Joe Stepniewski, Skimlinks
Metrosexual male model-alike Joe Stepniewski recently became father to what the maternity mags call a beautiful bouncing baby boy. So don't even think about it, ladies. (Follow
Joe on Twitter
.)
Nick Thain and Irra Khi
Soccer-playing sexpot Nick Thain and his glowing better half, model and entrepreneur Irra Khi, are currently expecting their first child.
Real Business
understands the couple is aiming for the pop group?, three girls and two boys. Good luck, Nick! (Follow
Nick
and
Irra
on Twitter.)
Sam Barnett
Off the scale in terms of eligibility but sadly attached to a charming teacher called Aaron (it's a she), Struq CEO Sam Barnett isn't about to risk detention! (Follow
Sam on Twitter
.)
Coming soon:
Punching above their weight: which entrepreneurs have struck gold with their partners
Startup Matchmaker: who should be with whom, and what would their kids found
The Deadpool: reckon the people above are a bit out of your league Pick up a cut-price founder who's burnt out early. Featuring legendary king of vapourware Paul Walsh and the FT's ?Hugh Hefner of London 2.0?, Robert Loch
Share this story