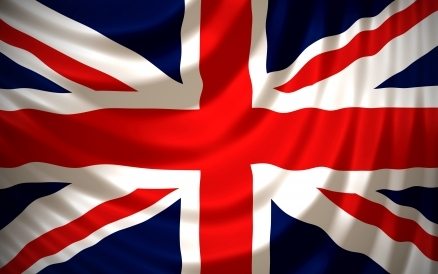 The Make it in Great Britain exhibition, which will be held at the Science Museum in London during the Olympic and Paralympic Games, has been organised by the government to challenge outdated opinions and transform the image of modern manufacturing.
Among the companies chosen to take part is A J Wells & Sons, which makes Chanwood stoves and sells them across Europe, Japan and South Africa. Located on the Isle of Wight, the family firm was founded in 1972 by Alfred Wells and his sons Alistair and John. Dunfermline-based
Optos
, which makes machines for scanning the inside of a patient?s eye, will also be taking part in the exhibition. Its digital imaging equipment provides an ultra-wide view of up to 82 per cent of the retina in one capture and is used to detect diseases such as diabetes and Alzheimer's Dementia. The company was founded in 1992 by Douglas Anderson after his then five-year-old son went blind in one eye. The company pulled in sales of around ?90m last year.
Evac+Chair
will also be flying the flag for British manufacturing. The Birmingham-based firm makes more than 7,500 evacuation chairs each year, designed to allow people who are mobility impaired to safely descend staircases in the event of an emergency ? without the need for lifting or great physical strength. The company, founded by Barry Scholes in 1989, employs more than 70 people and exports to 30 countries. The national exhibition will also feature the likes of The Royal Mint, Airbus and Sunseeker. It will showcase British manufacturing feats including the manufacturing ?bean-to-bar? journey of a Mars bar and a lightweight on-demand transport system, which has been piloted at Heathrow Terminal 5. The manufacturing industry is worth approximately ?130bn to the British economy each year and employs 2.5 million people (eight per cent of total UK employment). The
Make it in Great Britain exhibition
will be open from 24 July to 9 September, and is free to visit. The full list of exhibitors is:
Airbus
A.J Wells & Sons
Amber Composites
Andor Technology
Axon Automotive
BAE Systems
Bombardier
Ceravision
Coca-Cola
e2v Technologies
Elfab
Evac Chair
FT Technologies
GKN
Goodrich Actuation Systems
Gripple
Intelligent Energy
Jaguar Landrover
Johnson Matthey
Mars
McLaren
Messier-Dowty
Mettler Toledo
Naim Audio
Oclaro
Optos
POD Point
Raytheon UK( Air Traffic)
Rolls-Royce
Siemens
Stromatolite
Sunseeker
The Greenroof Tile Company
The Royal Mint
Topper International
Ultra Global
Westwind Air Bearings
Xaar
Yamazaki
Share this story