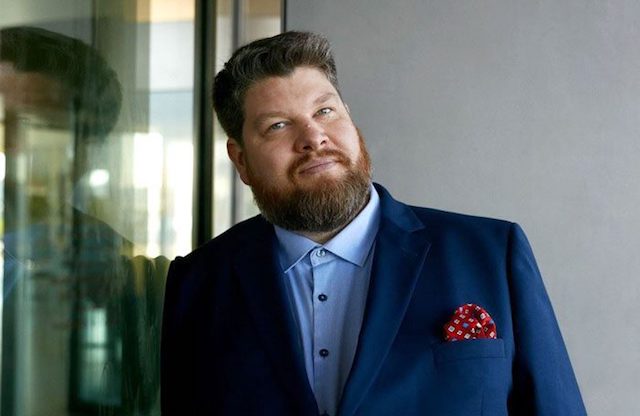 The onward march of digital business is relentless. But where does this leave the traditional industries? Are they doomed to fall by the wayside?? The world of classical music is one example of a sector that could be at risk. But Danish opera tenor turned tech leader,?Sune Hjerrild, is on a mission to bring the industry into the digital age. Say hello to
Truelinked
, a platform that connects classical music artists with stakeholders. Hjerrild shares his journey from touring opera star to industry innovator, where a fateful flight sitting next to a tech entrepreneur would change everything.
Truelinked: Fast facts
Raised ?3.6m in funding?
Hosts 94,000 artist profiles
Provides a 70% time-saving for casting processes?
473,392 performances documented
1500+ arts organisations profiled?
500+ managers profiled
13,000+ hours worth of site visits
Real Business (RB): How did you make the journey from operatic tenor to tech entrepreneur?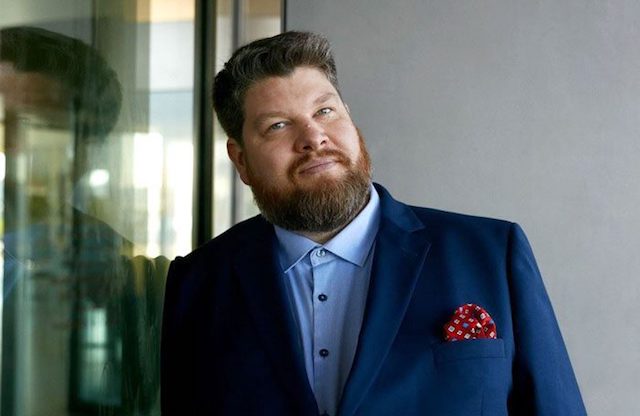 Sune Hjerrild, (SH):
I started out as an operatic tenor travelling the world. But then my French agent got a job as artistic director and closed down her agency. I was forced to find another manager as work dried up in France.
That's when I learned how vulnerable an artist?s career is without a strong personal network as a foundation for further development.
Then came the social media revolution and my colleagues and I flocked there to see if this could be a new channel of work and connections for us. However, Facebook and Linkedin were too generic for what we needed as there was no good validation or relevant data for our particular industry.
RB: You knew what the problem was in the industry, so how did you devise your business idea?
SH:
It was on a flight to Denmark and I struck up a conversation with a stranger sat next to me, who turned out to be a tech entrepreneur. He listened and then at the story?s end, looked me in the eye and said simply: ?Well, why aren?t you doing it?? I thought, well yes, why aren?t I?
It took a complete stranger asking me that question to really light a fire under the idea.
My co-founder Jan Pilgaard Carlsen and I then started building a basic prototype with the financial help of friends and family in 2011. Two years later, I officially founded Truelinked as a company.
RB: When did you first gain investment for Truelinked?
SH:?
When Jan quit his day job in 2015, we received the first big investment from a group of investment angels and the Danish Growth Fund to build the Truelinked platform. That?s when our start-up went from being a one-man band to a collective of minds that share the vision for a technological transformation of the classical music industry.
RB: What?s your core mission? Is it to preserve and upscale the classical music industry?
SH:
I don?t think the art form is going to die out tomorrow if we don?t embrace technology but yes, I do think it will dwindle. My mission, as a former opera singer and lover of opera and classical music has always been, as we say at Truelinked now, to ?make more of that beautiful music?. It's why I knew that Operabase (the industry?s go-to platform for documentation of all productions, artists and professionals) would be a perfect partner for Truelinked from the beginning of my foray into this world ? for preservation. Operabase has over 20 years of precious information from all over the globe that is now a central offering of the Truelinked platform. The new Truelinked platform includes Operabase data and is built on two principles:? reliable data?and?seamless connectivity between the four stakeholders.?The Arts Organisations, the Agents, the Artists, and the Audience. It?s an industry built on trust.
RB: To lead a business, do you think it requires a certain kind of mindset and character? Do you have it?
SH:
For starters, it takes a decent amount of tenacity. When you're leading a business where you're trying to disrupt something, to change the way people are used to doing things, you need some steel about you to be able to take those knocks. Because there will be knocks! And likely quite often.
In a start-up, you?re also required to be all things at once.
I need to be constantly keeping the bigger picture in mind, while getting ?down and dirty?, so to speak, in the trenches of the battlefield. Involved in the minutiae with my team, making sure there is support and that things are moving in the right direction. But I wouldn?t have it any other way: I feel incredibly strongly about what we are trying to achieve and that keeps me enthused every day.
Share this story