People
?
generally have great New Year's resolution ideas to achieve their health and wellness goals and, with the advancement in technology today, can be sophisticated with them. Everything from daily activity tracking to heart health and ten-minute trainings is now available
?
to keep us on track. And yet, stats show that only 9.2 per cent of people achieve their resolutions. Why? It's
?
February and I know a lot of people already looking at their goals and shaking their heads. The fact is, when it comes to fighting the post-resolution slump, employers have a very real role to play.
Give people what they want, as well as what they need
Health and wellness
?
programmes and initiatives at work are more than just a fad. They?re a genuine benefit that, done right, can vastly improve work-life balance. But
?
it has to be more than just a box-ticking exercise. Just as you wouldn?t release a new product without determining what customers are looking for, these health and wellness programmes have to be built around what employees say they need and want. More
?
than that, senior management must lead by example and line managers must be empowered to generate the right levels of enthusiasm and understanding. The good news is, you don't need to be a vast multinational to create something that will make a very real
?
difference. What
?
difference would that be These programmes can genuinely
"help
employees. As a result, they create enthusiasm that lasts beyond that first flush in January and hopefully throughout the rest of the year. From a business perspective, the investment makes sense
?
because you want to demonstrate that you really care.
?
At
?
Wunderman, for example, we kicked off the year with a new purpose-built health and wellness studio in the heart of our London HQ, along with a premium wellbeing initiative for both clients and staff. Well Beings?, the agency's new holistic health programme, aims to
?
get employees owning their wellbeing goals.
?
Using"CX to design health and wellness
We
?
actually tasked our customer experience (CX) team to apply its methodology to explore how it feels to work at Wunderman UK. Staff feedback was then integrated into the studio build as well as the ?Well Beings" programme to ensure that staff are getting what
?
they want from work-life balance.
?
The
?
key was understanding how it feels to work at Wunderman and putting that at the centre of all our talent and culture plans going forwards. Building our own studio was a massive step for us and allowed us to offer a wide range of fun and inspiring activities that fit easily into the working day.
?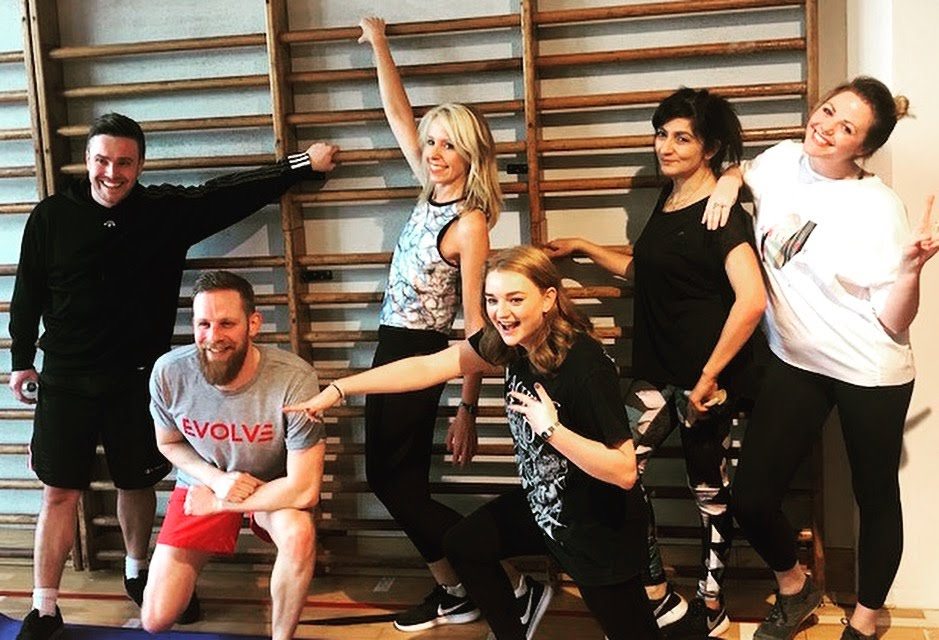 The
?
value of the CX team was in building that programme of activities sprinkling some ?magic dust" rather than simply offering the standard sessions and gym workouts that employees could easily find on their own. We designed classes to support people in the
?
face of specific challenges that can arise in the workplace and help staff discover what wellbeing really means to them as individuals. Well
?
Beings covers the full mind, body and soul spectrum, providing our 400-person-strong workforce with everything from sleep schools, run clubs, mental reliance training and martial arts to nutrition, as well as some more alternative health remedies like forest
?
bathing. It has attracted big names in health like leading nutritionist and author Eve Kalinik, triyoga and Sensodyne Pronamel.
Getting?managers involved
It's
?
about equipping employees to have the skills to look after their mind, body and soul. We run a range of activities, from showing people how to make healthy smoothies in the morning before work to helping them wind down with a massage. It even includes tailored classes and
?
workshops for our clients, as even the smallest thing can help to differentiate a business in a hard-fought sector like digital marketing. As
?
part of the programme, we gave managers the remit to identify team members who might be under particular pressure and to suggest activities that may help. It's vital to signal to everyone that they have ?permission" to take time out of their day and that wellbeing
?
is seen as a priority by the business. If you have the facilities and yet managers still grimace when they see someone leaving their desk, what's the point? And
?
like any good employee HR programme, it should continually evolve. Following further CX analysis, we re planning to create a new app to better guide clients and staff through the year's schedule.
?
Could this work for you?
This
?
is an approach that any business, large or small, could seriously consider if they want to future-proof their workforce. Our research into Well Beings showed that employees value programmes to enhance health and wellness, provided that they?re specifically
?
tailored and have the right level of management support. Offering a gym membership is all well and good, but it might be worth looking at going that extra mile.
---
Health and wellbeing in business should not be underestimated by today's leaders, for looking after staff can have profound benefits.
Share this story