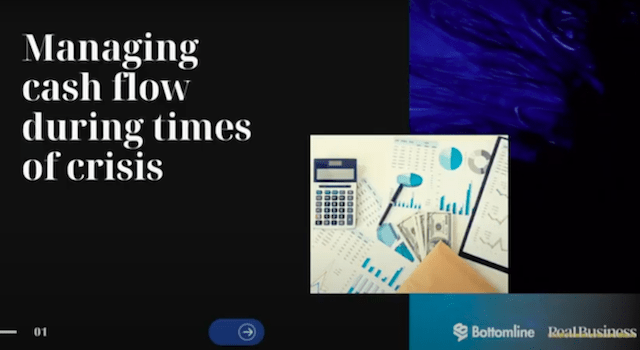 Last week, Real Business joined with payments solutions experts, Bottomline to host a webinar on how SMEs can manage their cash flow during times of crisis.
The webinar featured the perspectives of
Pimlico Plumbers
founder,
Charlie Mullins
,?serial food entrepreneur,
John Stapleton
, and Bottomline's Small Business Payment Services Manager,
Helen Priestman
. Real Business Editorial Director,
Praseeda Nair?
moderated the hour-long discussion. Watch the webinar below or read on for the highlights.
SMEs, cash flow and coronavirus
While the economic effects of coronavirus are expected to impact businesses for the foreseeable future, cash flow issues were a barrier to SME growth before the outbreak began.
In fact, research from 2019 found that UK SMEs were owed more than ?34bn in late payments, equating to an average debt owed of ?34,286 per business.
With the coronavirus pandemic exacerbating solvency issues,?
maintaining steady cash flow should be top of the list for the?UK's 5.9m SMEs. Pimlico Plumbers boss,
Charlie Mullins
responded to results from our
readers' survey
, which revealed that the average SME owner spends roughly 3 hours a week following up on around 10 overdue invoices of ?1000 value each.
?I reckon businesses spend much more than a few hours a week chasing payments, often you can?t get the customer at home, or person you need to speak to. Bacs, credit card, and bank transfers, that?s where we need to move into. It?s not going to be easy from now onwards, but we need to make changes," he said.
"The way the world?s gone today with coronavirus, allowing payment terms of 30-60 days needs to change, we are cash free now and these changes need to be adapted to as many businesses as possible."
John Stapleton
offered cash flow advice from a retail perspective.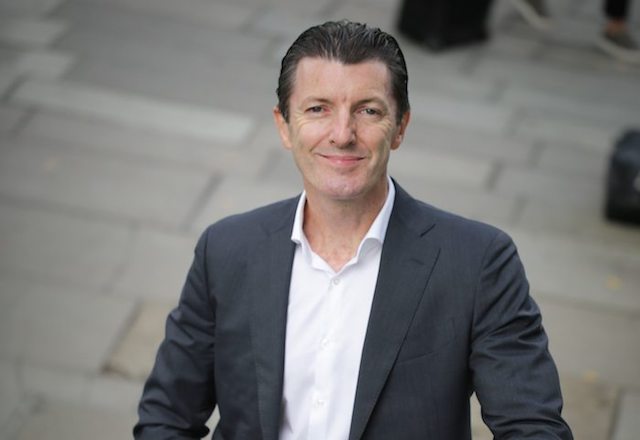 ?When I ran New Covent Garden Soup during the 1990s, getting paid was more difficult to manage. We supplied the fresh product seven days a week to 15 depots per retailer that then went out to stores.
The number of transactions on a daily basis supplying these retailers was enormous, we couldn?t keep up with it, and we were smothered in paperwork.
"But things changed in the noughties with automated payment systems and we were able to send an invoice out the same day. While this removed the need to chase in theory, in practice we had loads of arguments with various retailers over consignments of stock, if they were unhappy with a certain consignment they could stop the entire transaction. ?Essentially, you've got to integrate new payment systems within businesses, nothing is ever fool proof, you?ve got to iron out the creases in the practical world to follow the theory.?
Why are late payments still a crippling issue for SMEs?
Bottomline's
Helen Priestman
said that SMEs have to catch up with the way their larger counterparts operate if they want to stop being the victims of late payments.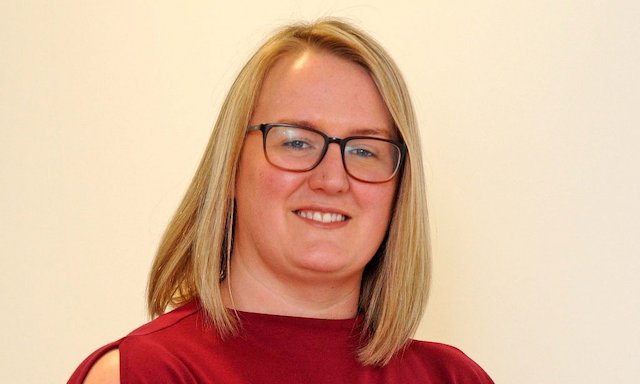 "Larger businesses tend to offer customers a choice around how they accept payments to stop late payments from happening, such as online checkout or direct debit. Some smaller businesses don?t realise those methods are available to them too, such as direct debit."
Charlie Mullins
said that SMEs are not being tough enough about getting paid on time; ?You?ve got to take a punitive stance against larger clients. Often, smaller businesses are scared to get on to a bigger business incase they lose the contract.?We sorted out our payment situation back in early 1990s, it was our only option, we would not be in business today if we hadn?t changed it.?Electronic banking and Bacs payments make it so much easier, if all businesses adopt that approach, things will keep moving round, but if not, many will not survive as things are going to change after lockdown.?
How can SMEs get paid on time?
John Stapleton
said that SMEs shouldn't be afraid to negotiate payment terms or engage in invoice discounting, provided their debtors are financially secure; ?Instead of asking them to pay after 21 days, ask if they can pay you in 10 days and offer a discount of a couple of percent off in return for early payment. This worked for me in the past when my businesses were growing quickly, in certain cases and industries you can negotiate with your supply base, but you?ve got to give them something for it.
There?s also invoice discounting, you can circumvent the problem, draw it down and use it against your debtor book, and get your 85% and crack on with getting on with your business.
"In my industry, invoice discounting works as our debtors are solid, they are big retailers and largely won?t go bust anytime soon. However what?s been going on could change all that, we don?t know."
Charlie Mullins
said that legislation penalising late payments is the way to go; "We could make it law, then people won't take so long to pay us, 30 days is so old fashioned, it should be moved to seven. SMEs must lay out their terms to businesses, and negotiation like John says, is key.?There?s no way we can go on with the status quo, we?ve got to entourage businesses to change their payment terms and give them an incentive for early payment.
Let's say we had a credit rating for businesses that paid properly, more businesses would want that top rating, it could encourage businesses to pay properly knowing they?ll get more business from it.
"You can?t please or have every customer, if
?your customer says they?ll go somewhere else because of your payment terms, then concentrate on the ones that are happy to pay you, you could offer them a proper discount for them paying on time."
Helen Priestman
touched on Stapleton's point about automating the payment process; "We are seeing a trend for smaller businesses wanting to implement online self-service methods and many are optimising payment and collection strategy. But you must weigh up the costs and see the difference between what you?re paying in terms of man hours and what automation processes cost.?
How can SMEs manage their cash flow during times of uncertainty?
Helen Priestman
said; ?It?s good to give as much choice to customers as possible, and offering some alternative payment methods puts the small business in control. For example, using direct debit puts an organisation more in control about when and how much they?re getting paid as opposed to the Bacs method where it?s back over to the customer and control is back in their hands about when they?re going to pay. From my involvement with small businesses, direct debit is the popular way for customers wanting to handle their cash flow.?
John Stapleton
said businesses should economise where they can; "It?s important to fix your business now to cope with new normal, squeeze that cash as much as you can, figure what the worst scenario is and plan for that, but hope for something better. You can reduce your outgoings in terms of your P&L on a microscopic and daily basis."
Could a rewards programme or discounts incentivise early payment from customers?
John Stapleton
said; ?For the long term, a loyalty scheme could be great, but you must factor it into your margin or you?ll end up with a lower margin business.?Factor in giveaways into cost of your product, even if it?s not set up in your terms and conditions. Go to customers with money outstanding and do a deal, but it depends on what your margins are, if they are bigger, give a little of the margin away to get the cash in tomorrow."
Charlie Mullins
said; "Different businesses will have to offer different discounts depending on their margins, if they pay promptly maybe you could give them a certain amount off their next invoice, it?s an incentive instead of penalising which could catch on.?70-80% of our own customers are return customers, retaining is the most important guarantee of a successful business.?
Are you facing cash flow issues during this unprecedented time? Share your coronavirus cash flow story with us.
Share this story