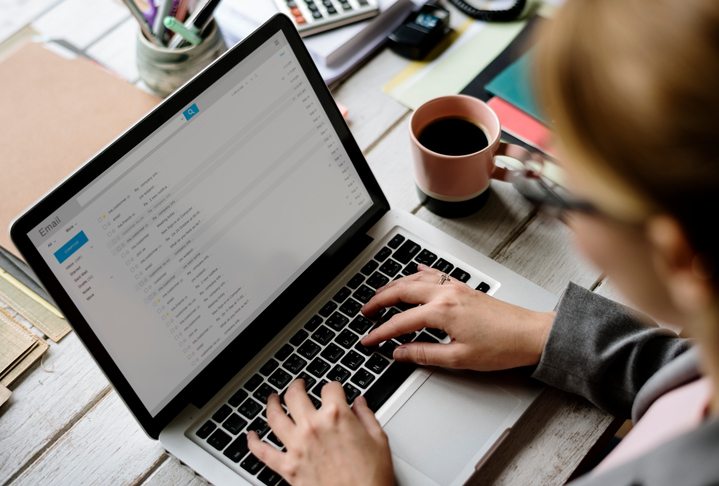 We have been speaking to experts across the mindfulness and productivity fields in order to get their advice on the best way to manage the inevitable onslaught of emails, text messages and notifications, so that you can make time to focus on the rest of your job.
The mindful approach
According to Dr Michael Sinclair, Josie Seydel and Dr Emily Shaw, practitioner psychologists at City Psychology Group, and the authors of
Mindfulness for Busy People
: "The anxiety at struggling to manage the onslaught of our messages can impair our ability to focus and reduce our efficacy. Here are ten steps to help you master messages mindfully.
(1)
Begin by taking one minute (time this) to just focus on your breath, 'cool air in, warm air out', allow yourself to be here fully, in this moment, just as it is.
(2)
Allocate a set amount of time to managing your messages and stick to it.
(3)
Manage only messages in this time, nothing else.
(4)
Scan through your messages quickly pooling all the sources (texts, emails, calls) – you may well have some duplicate messages that can be quickly discarded.
(5)
Do not respond to your messages by date or time, but by urgency.
(6)
Tackle the most important messages first (not the all the little 'quick' ones, not the most emotionally charged ones, not the nice chatty friendly ones or the ones that have been there for ages).
(7)
Ditch or delegate everything that is not urgent.
(8)
Keep replies short and polite.
(9)
After your allotted time is up congratulate yourself on what you have achieved.
(10)
End by taking another minute to observe your breath entering and leaving your body, notice that you are here, in this place and time, right now, just like this."
The zen strategies
Julian Daizan Skinner, co-author of
Practical Zen for Health, Wealth and Mindfulness
, believes that: "Half of your work time is likely to be eaten up by processing and responding to messages. Not only does this fire-fighting massively increase your stress-load, it means the more strategic aspects of your role inevitably suffer. There's now even a whole day dedicated to raising awareness for this problem – Information Overload Day (20 October). But despite increasing awareness, the onslaught continues. So here are some strategies. "
Beware death by a thousand cuts.
Batch your messages. Multi-tasking is a myth. It's much better to take one or two time-blocks out of your day, say 45 minutes or an hour, and blast through the pile-up. Do whatever you can to filter out interruptions. Have a secret critical email address for life-or-death stuff if necessary. "
Honour the physical.
You are an animal. You were built for action. Deal with your messages on your feet. Take your calls while you walk. Make sure your eyes can periodically rest. People who take a movement break of 15 minutes every hour or two have been shown to be more efficient. "
Breathe!
Stressed people breathe high-up in the chest, in relaxed people the breath can be felt in the solar plexus or lower. You can train yourself in healthy breathing habits (learn to meditate for this and a multitude of other benefits) and feel more clear and grounded in facing the onslaught."
The best plan is no plan
Miriam Staley, CEO of the
Thought Expansion Network
, suggested: "It can be extremely difficult not to become overwhelmed by the volume of messages competing for our attention. There is a huge amount of advice out there about the best ways to stay on top of things, with methodologies and practical techniques for filtering, sorting and managing the message-mania. Sometimes though, it can be just as overwhelming trying to keep up with these systems, and yet constantly falling short. "For some, 'inbox zero' is the only way to live – with believers convinced that totally clearing out all your messages on a daily basis gives you full peace of mind. Others recommend setting a small number of specific times every day to check email, so that the constant ping of a new, incoming message doesn't distract from any other tasks at hand. "Some swear by a system that every time you go into your messages, you have to commit to doing one of four things with every message you open: delete, delegate, defer or do. Automatic filters, snooze mechanisms, multiple inboxes and mass archiving are also popular recommendations. "While all of these can be useful and focusing approaches, do you know what works best for me? Giving myself permission to do what works best for me, rather than falling into the trap of replacing any stress I feel about having unmanaged emails in my inbox, with the stress of feeling like I'm not living up to the way that a successful or organised person is supposed to behave."
Share this story