Ian Cowley is the managing director of ink cartridge provider firm, CartridgeSave.co.uk. Due to the COVID-19 lockdown, his business has implemented a set of practises to ensure better wellbeing and communication whilst they work?remotely.
We know, our mental health can be adversely affected by lack of social interaction. That combined with the uncertainty around COVID-19, (and the stress that comes with a new way of working), means we all need to make sure we look after our personal wellbeing.
Long before the pandemic was announced, our company?quickly identified a need to break isolation when working alone, so we introduced video chat. It was great for meetings but sometimes we kept it running so that we could still chat and talk about projects we were working on together – it felt just like being in the office.
While this was invaluable for beating loneliness, we also identified issues around management that, if not actioned appropriately, could lead to confusion and feelings of anxiety. To combat this, we set clear guidance for our team to ensure they can work effectively and maintain a healthy mind while working.
Here are some steps to take to keep your spirits up through this challenging time:
1. Communication is key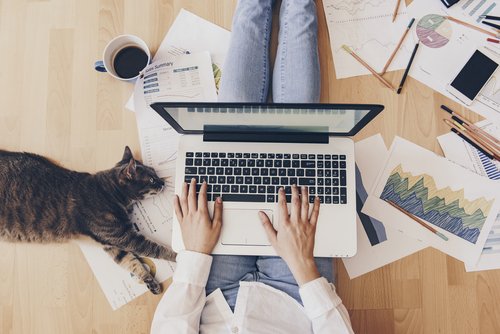 At a time when isolation and quarantine is an unavoidable part of everyday life, we need to make sure we keep talking. Over the next few weeks or months you?ll be doing everything you already do, just remotely. Ensure you keep regular meetings so you and your team can share how you are finding the adjustment from working and talk through any challenges.
2. Manage expectations
The transition to working from home is bound to come with its set of challenges. Your home is filled with almost limitless distractions that don't exist in the office. This is especially true if you are self isolating with other people and have to juggle your work with childcare or sick partners.
Keep your team updated with how you're doing. Remember, these are not ordinary times and it will take some time to adjust. Working out your schedule, your required tools, and what practices work for you, will take time. Work with your team to find a way of working that suits you both.
3. Give yourself a set routine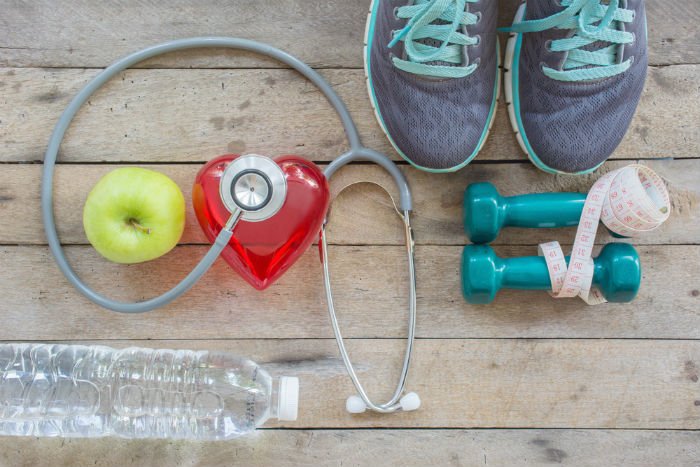 While there are many factors in the world affecting us that we can't control right now, developing a routine is a good way to provide structure and assert control.
Make sure you wake up early, wash and dress as if you are going into work. We re not suggesting a full suit and tie everyday but sometimes getting dressed professionally can have a psychological impact on your frame of mind.
Create a list of your tasks for each day. This will help you to stay focused as well as help you measure what you've achieved in a day. Organize your tasks by priority, and try to give each an estimate of how long you expect it to take. Specifying this will help you work efficiently and not lose track of the time.
Give yourself set working hours each day and remember to take regular breaks. Start and finish work at a specific time, otherwise your professional and personal life can easily bleed into each other and you?ll struggle to switch off fully from work mode.
Likewise, regular breaks can help clear your mind and gives you a refreshed perspective on the job at hand.
4. Make the most of your free time
Spend your free time wisely: If you're feeling lonely in the evenings, why not plan a video call with friends or family over a cup of tea or glass of wine. Social media contact can be good too, but don't overdo your screen time.
This could be a good time to finally get around to doing that thing you've struggled to find time for in the past. Try a new recipe, learn a musical instrument or take care of some home improvements and some gardening if the weather is good.
5. Take care of yourself physically
We not only can, but are encouraged to, leave the house once a day to exercise. Running, cycling and walking have all been advised by the government as long as you keep two metres away from people outside your household
You don't need a gym to keep fit. You can still improvise a workout from your house. Try experimenting with tricep dips using the arm of the sofa, running up and down stairs, or simple bodyweight exercises like push-up and sit-ups. Plus many personal trainers and gyms have moved towards organised group workouts on Zoom or social media.
Finally, make sure you don't forget the small things. These include eating regularly, hydration, and getting enough sleep. Taking care of yourself in these ways will all help protect your mental health through this period.
6. Try mindfulness
Over the last few years mindfulness has seen an explosion in popularity. While it's easy to dismiss it as the latest health fad, it's not just celebrities and Instagram influencers who are recommending it.
According to the NHS website, ?paying more attention to the present moment to your own thoughts and feelings, and to the world around you can improve your mental wellbeing.
Thanks to the mindfulness boom, there are now dozens of apps on the market to help you practice it for the first time. For help decompressing after a stressful day, the guided meditation and exercises in these platforms could prove invaluable.