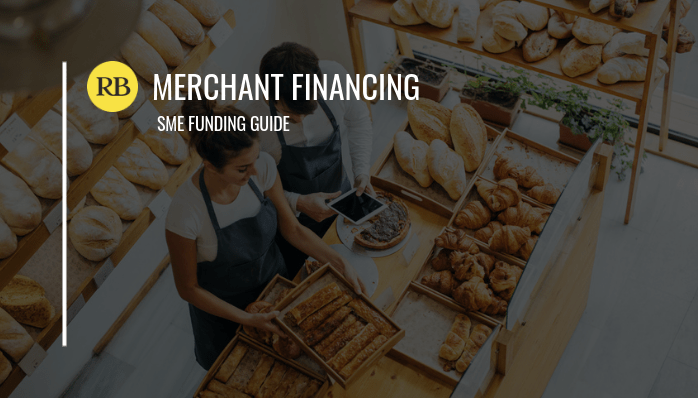 If you run a consumer-facing business that experiences seasonal peaks in demand, cash flow can be a problem. Effectively a cash advance, merchant financing has become a popular alternative to bank loans for SMEs seeking a short-term cash flow solution. Here's everything you need to know about merchant financing for small companies.
What is merchant financing?
Unlike a traditional bank loan, merchant financing provides a cash advance on predicated debit or credit card sales. It?s a form of unsecured business financing targeted at retailers and other consumer-facing sectors, such as restaurants and online businesses. Any business taking sales on payment terminals with visibility of future cash flow can access merchant funding, from startup to established SME. It effectively works as a lump sum payment in return for an agreed percentage of future card sales.
The advance is typically used by business owners to fund new stock and equipment or expand their premises, during seasonal cash flow fluctuations.
Under merchant financing, repayments are usually matched to sales, meaning you pay back each time you receive card payments from customers. Repayments can be made as regular as daily as a share of each sale.?
Typical eligibility criteria for a merchant cash advance
In terms of eligibility, merchant funding offers a more flexible level of entry than other forms of small business financing. First of all, business owners don?t usually require a good credit record to access merchant funding. While you will usually have to demonstrate at least three months of revenue, providers only need proof of previous debit and credit card sales. Business owners aren?t required to provide assets as security.
UK providers of merchant financing
| Provider | Funding Circle | Nucleus | Liberis | 365 Business Finance | Think Business Loans (Broker) |
| --- | --- | --- | --- | --- | --- |
| Available amounts | 4 to 12 months | 4 to 12 months | 6 months to 5 years | 4 to 18 months | 3 months to 3 years |
What to watch out for (the fine print)
As merchant financing is lent against your cash flow, you might not be able to access all the funds you require. For example, if your business makes ?2,000 a month in sales, but you want to borrow ?1,000, lenders are likely to consider you ineligible for funding as it exceeds your cash flow position. Merchant financing is most suitable for businesses which take the vast majority of sales from a card terminal/EPOS system. For some sectors, such as leisure?or gym businesses which sell direct debit subscriptions, merchant financing may not be the easiest way to raise cash. But if the majority of your sales are made via debit or credit card, and you have positive cash flow with visibility over future sales, merchant financing could be the ideal way to access the money needed to invest in your business. [article id="127492″ title="SME Debt Funding Guide"]
Share this story