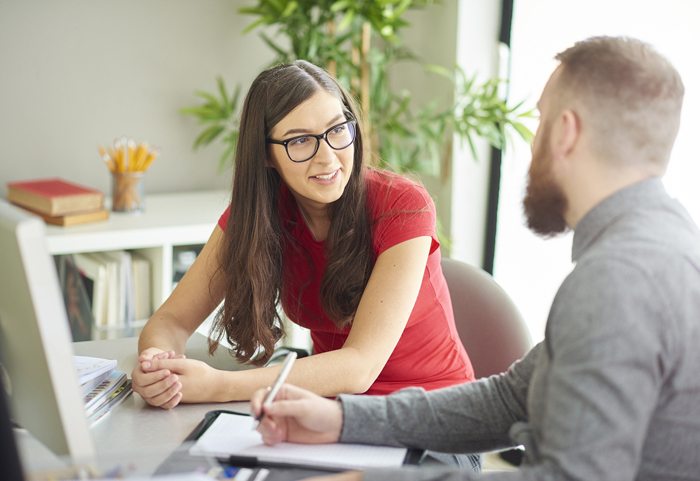 In the wake of the #MeToo movement, the number of male managers who report feeling uncomfortable working alone with a woman has more than doubled to almost 30 per cent. In fact, almost half of male managers are uncomfortable with common work activities with a woman, including mentoring or socialising. This is according to
research by LeanIn.Org and SurveyMonkey
, which sought to understand how men and women are feeling following the widespread media coverage of sexual assault. What it uncovered makes for troublesome reading: The number of male managers who are uncomfortable mentoring women has more than tripled from five per cent to 16 per cent, meaning one in six male managers may now hesitate to mentor a woman. Senior men are 3.5 times more likely to hesitate to have a work dinner with a junior-level woman than a junior-level man, and five times more likely to hesitate to travel for work with the same. Ironically, in a bid to protect themselves from being labelled sexist, their response has prompted sexist behaviour.

Mentoring is critical
Sexual harassment in the workplace is a huge concern, and many bosses have been prompted to take steps to rectify their policies by the #MeToo movement. This is a step forward, and it is also right that senior managers take an introspective look at the ways in which they may have been part of the problem in the past. However, simply taking a step back and refusing to interact professionally with women is clearly not the right response. Mentorship is crucial to success in the workplace – people with mentors to show them how things are done and offer friendly guidance are
more likely to be promoted
. Women are 24 per cent less likely than men to get advice from senior leaders, and this is especially true for women of colour. This puts women at a disadvantage.
#MentorHer
In response to these findings, LeanIn.Org
launched a campaign
calling on men to commit to mentoring women. Sheryl Sandberg, founder of LeanIn.Org and COO at Facebook, had
this to say of the campaign
: "It urges men to step up and use their power to support women, with research-backed information for why mentorship matters and tips for how to be an effective mentor to women. "People with mentors are more likely to get promotions – yet women are less likely than men to be mentored, and women of colour get the least support of all. If we're going to change the power imbalance that enables so much sexual harassment in the first place, we need to ensure women get more mentorship and sponsorship, not less. "That's how we get the stretch assignments that lead to promotions. That's how we build the networks that put us on the path to exciting opportunities. That's how we get the respect – and recognition – we deserve."
Share this story