A milk delivery business that raised £500,000 in seed funding in 2019, and could raise millions ahead of a nationwide launch this year, is proof of the continuous appeal of a simple product offering.
Yorkshire based The Modern Milkman started life in 2018 when it was launched by a group of friends who wanted their milk delivered using sustainable packing.
A plastic-free supply chain
After buying their local milk round and its 100-strong customer base, The Modern Milkman built a 'plastic-free' supply chain, delivering milk directly from farms to customers across Greater Manchester, Leeds and East Lancashire.
In its two years of operation, the firm claims to have saved as many as 500,000 plastic bottles from being used.
The Modern Milkman was given a substantial profile boost during last year's general election campaign when Boris Johnson joined the team on an early morning delivery round.
Going digital has been key to the firm's success, with their app enabling customers to place orders by 9 pm for next day early morning deliveries. Currently, they are exceeding 30,000 deliveries per week across the region.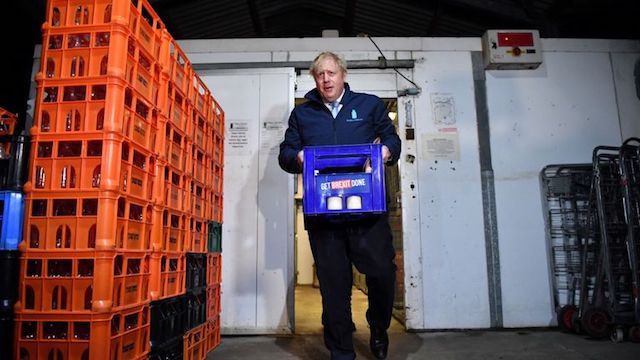 As the company takes its focus to future growth plans, and is in talks with a number of potential investors to help with its national expansion, it remains comitted to its founding mission of sustainable packaging, delivery and sourcing, says The Modern Milkman's finance director, John Ford: "For us, it's about that all-round sustainability; reducing plastic, supporting local businesses, and reducing food miles and food waste."
Ethics and sustainability
While 25% of British consumers chose dairy-free milk alternatives last year, it's not yet a majority trend. This makes The Modern Milkman's success (and firms like it), living proof that a sustainable operations culture can be enough to encourage a significant number of ethically-minded consumers to keep on drinking cow's milk.
A stand-out business?
While the product The Modern Milkman offers is simple and to some, a little against the grain considering the growing vegan and dairy-free market, it's efficient app-based farm to doorstep service via a sustainable supply chain makes it "the only totally single-use, plastic-free doorstep delivery service of this scale in the UK," according to Ford.
There's little doubt that its deftly crafted operations model has helped turn The Modern Milkman into a stand out business in its particular lane, with Ford adding "we built and own the tech, but also the delivery networks, so we've got it sorted end-to-end."
However, will their local and sustainability-focused approach work at a national level" Ford appears to think future investors may be able to help with that, saying: "We're at the stage now where we're ready to roll this out across the UK, so we're now starting to look at which investors are best placed to be able to help us do that."
With the firm now delivering additional products including eggs, juices and household products to customers, 2020, with its promise of a national roll-out, will be the brand's 'sink or swim' moment.