Companies of all shapes and sizes have been developing apps for years. Any app you develop for your business, therefore, is unlikely to be a silver bullet. So, rather than viewing an app as fortune changing, it's best to see it as one useful part of your larger engagement strategy.
An app is a component you can adapt and optimise as the needs of your business change. It's also something that's worth getting right " and investing in properly. So here are some useful tips on mobile app development for small businesses to bear in mind.
Why develop a mobile app in the first place
According to research from The Manifest, almost half of small businesses (47%) with over 50 employees developed an app before 2017. More companies of this size will have joined them since.
There are various reasons such a sizeable proportion of SMEs have invested in mobile app development. Let's take a quick look at the reasons your small business might want to develop an app.
It boosts brand awareness
Your customers will see your beautiful mobile app icon every time they use their phone. Considering your app is a platform to present all your business has to offer, that little icon suddenly becomes quite powerful.
It's a useful marketing channel
Useful communication with customers can be challenging and costly for small businesses. An app provides easy, direct communication with customers, prospects, members " you name it. Push and other in-app notifications, for example, enable real-time communication and targeted messages.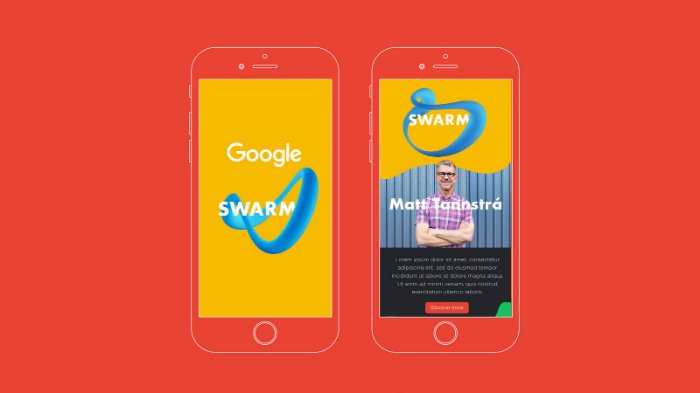 It's personalised
An app isn't simply a chance to offer a great visual experience to users. It's a prime example of being able to personalise content, offers and updates based on a user's behaviour. This is great for SMEs who don't always have the cash to spend on large marketing campaigns.
It saves time
Apps offer great opportunities for a compelling user experience. An easy-to-use app with an engaging interface can break down old obstacles such as time and location, allowing customers to buy, view, play or consume when they please.
Mobile app development checklist
Developing a mobile app requires careful thought and planning. As with any project, the devil is in the detail. A clear brief and timeline are essential.
"Identify the purpose of your app. What are you hoping to achieve with it?

?Understand users" needs. How will your app help them"

Analyse competitors" apps. What are their weak points?

?Ensure you can convey the purpose, functionality and utility of the app in simple terms

Allocate an estimated budget

"Choose between Android, iOS, Windows or multiple platforms for optimum UX

"Implement regular checks to monitor progress

?Follow brand guidelines to ensure design is user friendly, eye catching and consistent

"Test your app in various conditions. It should take less than five seconds to download

"Include relevant keywords, especially in the title, for app store optimisation
Should I use an app development company?
A significant number of small businesses (39%) use a design or development agency to create their mobile app.
Businesses tend to choose external app development companies for their experience and breadth of expertise. The various disciplines within an agency will likely to be able to cover a wide range of projects, from brand identity and motion graphics, through iOS, Android and web development to UX design.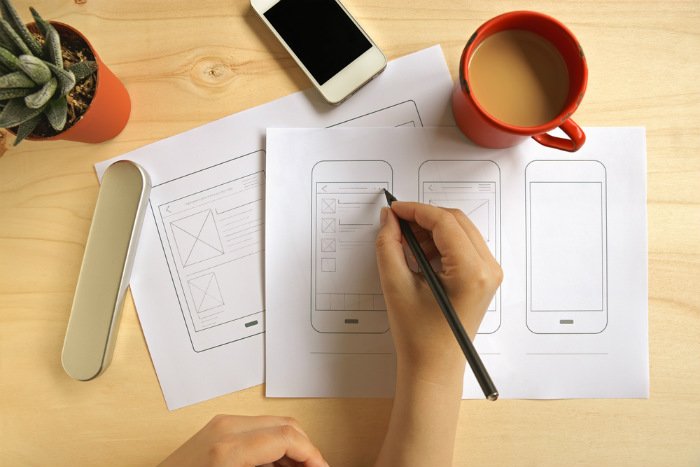 It may well be more cost-effective for small businesses to access an agency's full-stack developers than hire internally. Their experience will also help to ensure the user experience is central to the development of the app. When launching the app, the expertise of an agency may also prove invaluable. For example, it's vital that people can actually find your app. Agency best practice, such as using the most relevant keywords, can help your app's search ranking by an average of 10.3%.
What should small businesses look for in app development companies?
Close collaboration is critical to the successful delivery of a useful and engaging mobile app. Regular catch-ups and open communication are therefore an important part of the development process. Any agency you use should be open and willing to set up meetings and calls with you to ensure progress remains on track and in budget.
The range of disciplines and skill sets within an agency should mean, hopefully, that any project comes with options and recommendations. At the very least, an external app development company will function as a second opinion to ensure your vision is understood by the outside world.
How much does mobile app development cost?
According to The Manifest, nearly half of small businesses (48%) spend less than $25,000 to design, launch, and build their mobile app, although experts caution against spending too little.
Agencies will sometimes offer different packages such as Lite, Pro or Enterprise " broken down by levels of sophistication. These may range from simple, single-purpose native iOS and Android app development through to sophisticated full stack development. This will encompass basic functionality such as user login/signup, image gallery and payment gateway up to alpha-numeric readers, push notifications and location services.
For more information on digital product design, mobile app development, web design and branding, visit the Amp Tech website.