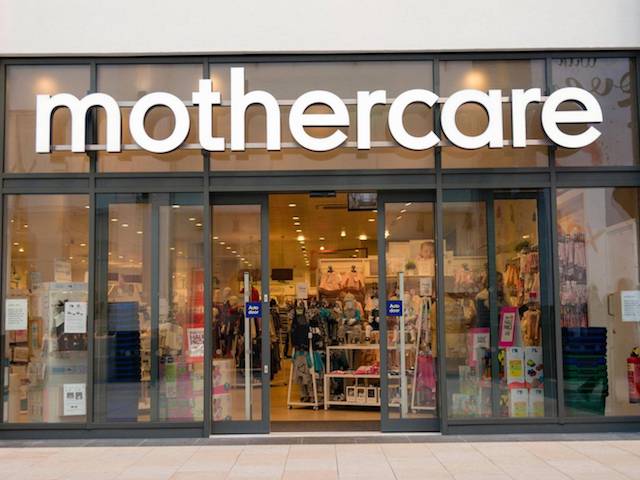 Mothercare, a once popular high-street retail store that offered customers baby-care products, has reported an estimated 11% fall in UK sales. This marks the start of a series of large-scale store closures for the retailer as it fails to rise to the challenges of a "difficult consumer backdrop", according to
Sky News
. The British brand, that has experienced overseas expansion and success in the past (including stores in Singapore) has suffered badly on a global scale too, with sales falling by 18% in the 13 week period up to 5 January 2019.
Mothercare: The symptoms
But it's not just the store-based facade of the Mothercare brand that is starting to crack, digital sales have also taken a nosedive, falling by some 16.3% in the last quarter, according to statements released by the company itself. The retail chain is closing stores as part of a deal the company has struck with creditors in order to survive in the long-term. Whilst it's certainly not the only high-street chain doing it, (House of Fraser is planning?to save a meagre?
twenty stores from extinction
) this move has, in a similar way to the story of the
closure of British Home Stores
(BHS), doesn't do much to paint traditional high-street retailers in a good light. By the end of March 2019, Mothercare will have closed some 79 stores which marks a vast reduction in its 'high-street presence' since May 2018, where the brand had 137 stores in the UK. "Whilst the UK continues to be challenging, in part as a result of our planned restructuring, we are still on course to deliver the necessary transformation." ? Mark Newton-Jones, Chief Executive
"We will have a total UK estate of 79 stores by the end of March 2019." ? Mothercare
However, Mothercare is but one of a number of 'classic' British high-street retailers who are toning down their costly and underperforming high street presence. Debenhams, New Look and the aforementioned House of Fraser are also closing stores to improve profitability as consumers head online to buy their?retail goods.
Retail store closures: A very British condition
Analysts at Shore Capital said that poor sales were not the only "troubling" thing about the Mothercare story: The company's "high-profile" store closure policy is damaging to the brand in the UK especially, where the public has not yet forgotten the economic impact felt by the aforementioned
BHS store closures
, and the subsequent loss of jobs that was the result, where the handling of the company's closure by owner and retail behemoth Philip Green (including the loss of employee pensions) remains a point of contention with many. Will the Mothercare closures provoke a similar kind of negative sentiment across the nation? Only time will tell…
Share this story