Complaining about the extortionate state of one's rent has become a national pastime here in Britain. But is this more than simply an ironic joke And if so, should those who own and manage properties for let be plugging into this disgruntled conversation among tenants?
Well you should, because, as you read this, there is a new law currently making its way through parliament. Whilst this is the usual practice in Westminster, landlords and founders and CEOs of estate agents and especially lettings agents, should be sitting up and taking note. As when this law, is finally implemented, they'll have to make sure their businesses are compliant in order to protect their reputations in the lettings market.
The booming lettings economy
According to the BBC, an estimated 11.5 million people are living in rented accommodationin the UK. Whilst this makes for big business for lettings agents, mounting anger from tenants over high pre-tenancy fees is casting a shadow over the industry.
Due to rising house prices and the relative stabilisation of salaries, private renting has become increasingly common for the post 'baby-boomer' generation.
The BBC adds that the number of renters has more than doubled over the past 20 years, with home ownership among middle-earner millennials having "collapsed".
So whilst the lettings economy has never been so successful, tenant discontent and the arrival of a new law may threaten the reputations of many agents if they don't understand what the law's about and become compliant as a result.
The proposed law has gained momentum because tenants are growing tired of 'hidden' and 'additional' costs involved in renting a property.
What are these hidden costs?
To understand what hidden costs are, you need to make a distinction between these 'pre-tenancy' fees and the compulsory"financial requirements involved in renting a property in the UK.
The acceptable charges include things like payment of one month's rent in advance and six weeks' worth of rent as a deposit, the latter of which should be returned provided the property is in a decent condition once the tenants have left.
However, there are a host of additional and so-called 'hidden costs' and charges for renters before they even enter the property which exceeds the payments mentioned above.
These can include things like letting agent fees, admin fees, fees for employers' references and an inventory check-in fee too.
Unsurprisingly this means that renters are faced with a significant lump sum of money to pay even before they enter the property and start paying regular rent.
'The Tenant Fees Bill'
This is the bill currently going through British parliament that, championed by tenant campaigners, hopes to put a cap on, or even ban these additional fees and charges for renters.
As the law is in the process of being implemented, as of yet we're not sure if it will be a calming measure or a full-on ban of these extra-fees, so owners of letting agents especially should watch this space and keep alert to new changes to ensure they're compliant going forwards, whatever the final outcome.
The law elsewhere in the UK
In Wales, they're already experiencing a similar legislative process to England, and in Scotland, they outlawed pre-tenancy fees way back in 2012.
In Northern Ireland on the other hand, a judge recently ruled that tenants could not be charged upfront costs, but without a sitting assembly to bring in new rules, tenants are still paying them at the moment.
It's clear that there's a widescale demand for more tenant protection rights throughout the UK, and this cannot be deemed a mere 'London-centric' problem because of its comparatively higher rents, it's a national issue.
Loopholes in the new legislation
A number of campaigners fear that the new legislation will still allow landlords to charge tenants extra fees, but what will they be
Campaign groups such as Shelter and Generation Rent say that pre-tenancy fees are only part of the problem. They claim this new law will not stop landlords and letting agents from charging default fees that can include cleaning costs or charging fees for domestic repairs.
Whilst it's acceptable to incur such charges if there is a legitimate form of damage to the property after tenants leave, the BBC reports that a number of tenants they spoke to have said they have been charged significant amounts for "tiny jobs" leaving them with the feeling that they are being ripped off.
According to Shelter, the bill will fail to regulate a number of extra-costs tenants usually experience such as hourly rates for their landlord's time, fees for replacement domestic items that come with a rental property such as a dustbin, to even removing long-term dust and dirt such as cobwebs.
Words from a tenant ambassador: Polly Neate, Shelter?
"Letting agents are running a business and their business is managing properties. So they ought to be able to calculate the general costs that they will incur in the course of their business and not charge people surprise fees."
"What we need is clearer guidelines on what tenants can and can't be charged for, otherwise agents and landlords could keep finding additional things that they can charge tenants for, so we want it to be a bit tighter."
Testimony from a landlord
Speaking anonymously to the BBC, one UK landlord was vocal about the financial responsibilities of the tenant to keep the rental property in order as well as the fact that a landlord's time, whether it's inspecting the property or being called by the tenants to solve a domestic issue, costs money:
"To get anyone to show up at your door no matter what they do is £50 or something in that region."
"So, if a tenant is to leave a bit of fluff somewhere, someone still has to take an hour to go there, do it and come back and you have to hire a professional."
"What the Tenant Fees Bill does address is a particular abuse that has grown up over the last 10 years, whilst not all landlords are engaging in this 'extra-charges' culture, some have taken every opportunity to squeeze every penny out of the sector."
Responses from SMEs in the industry: Aaron Short, Accomodation.co.uk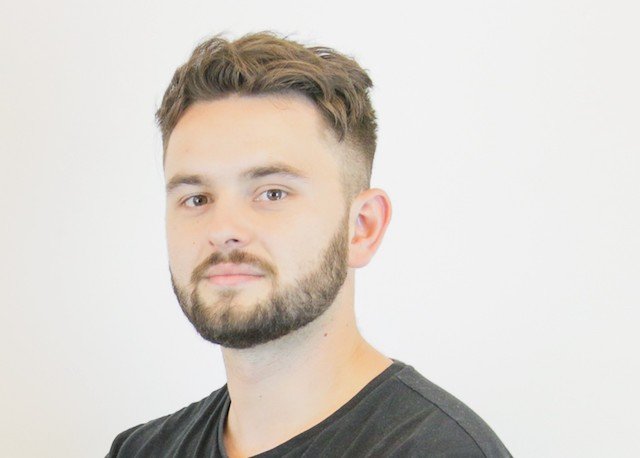 Co-founder Aaron Short
"It's a simple fact that laws and regulations in the booming private rental sector need to be firmer and clearer to crack down on hidden fees and costs for renters."
Although the Tenant Fees Bill goes some way to address administration, renewal and check out fees, tenants may still be vulnerable to exploitation thanks to hidden loopholes."
?Stricter regulations need to be imposed to prevent landlords and letting agents from creating their own default fees and imposing catch-all" terms within contracts that tenants might not understand."
"Blanket property management fees should be applied so renters know exactly where they stand."
"More work needs to be done within government to tackle these issues head on to create a better and most affordable rental experience for the millions of families and individuals that are facing uncertain costs and a difficult rental process.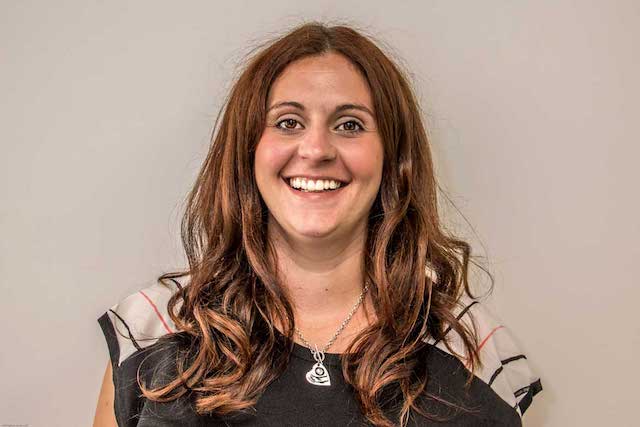 Alexandra Morris: MakeUrMove
?Whilst we welcome regulation to support tenants, it needs to be carefully thought through."
"The bill has a much wider impact than simply removing tenant fees and it's likely to have many unintended consequences. We have carried out research and discussed this matter with our landlords and tenants alike to gauge their response, and whilst landlords are understandably nervous it's clear tenants don't appreciate the additional long-term costs they are likely to face."
?Our fear is that, while the government's intention was to make the private rental sector more affordable and fairer for tenants, they will likely end up worse off. Many landlords, particularly the smaller landlords who make up the biggest proportion of the private rental sector and often operate on very tight margins, will be forced to raise rents to cover the increased costs they will incur as a result of the bill."
Landlords will face additional upfront costs including referencing."
"Because of their already tight margins they will need to recoup these during the initial tenancy period (often six months) to ensure renting their property remains financially viable."
A majority of landlords will be forced to increase rents to recoup the additional costs letting agents will have to charge them, pushing up prices across the entire rental market and impacting the Government's stated goals of increasing homeownership, by making saving for a deposit even more difficult."
"This bill will impact the entire private rental sector and finding a way to get this challenging balance right will be vital for letting agents, landlords and tenants alike.
Preparing your lettings business for the new legislation
With the state of the 'housing crisis' as it is, as well as the aforementioned high house prices and relatively turgid salary rates, the lettings economy looks like it will continue to prosper.
However, as landlords and the owners of lettings businesses, and considering the inevitability of this new pro-tenant legislation, you must make sure your business is compliant when it comes to these new regulations, but how can you do this and still ensure your letting business booms" Check out the three simple pointers below to find out…
Get your PR game straight Do your bit to undo the negative associations that have built up over the years that have given landlords and letting agencies a bad reputation as over-chargers.
But how do you change the public's perception of you" Well to start, approach this new law similarly to how you approach the GDPR issue in your company, namely you have to be compliant and 'above board' at all costs, and be transparent and informative with your customers…
Look at your website and social media, revise the content that you have used to describe and sell your company to clients, and ask yourself, does it give off the right tone Revise all this in light of this new law. Ensure you put your best foot forward.
You must use this opportunity to separate yourselves as a fair agency compared to others. Remember that this initially difficult time is, in fact, an opportunity for growth and acceleration, and to make customers understand that you're a more reputable agency than others, and that's a great USP when it comes to navigating the issue of mounting paranoia among renters today.
Work on your image online Cultivate a fair and supportive image of your brand on your website. This can be done through a new social media strategy which should include new content, and make sure this new approach extends to what's included and the way the language is presented in your contractual agreements with tenants.
Train your staff They are the main representatives of your brand, and what they say to clients and how they treat them is a reflection of your company and how it's seen by customers. So ensure you train your staff to be aware of these new regulations, and make it your company policy that your staff inform potential tenants about what fees are to be expected right from the start so that you leave no room for accusations later on.