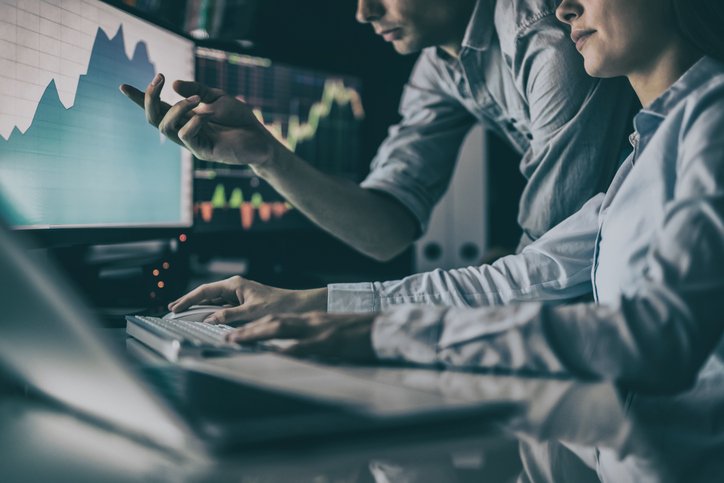 The month started with warnings from both the government and Bank of England, claiming that no matter how soft the Brexit, economic growth in the UK will slow. While the likes of World First disagreed with some of the Bank's expectations – such as interest rates rising to 5.5% and house prices falling 30% – its comments about sterling rang clear. The majority of experts explained that SMEs would feel the brunt of it. "While a third of SMEs expect the pound to fall by more than 10% once the UK leaves the EU, two-thirds have done nothing to protect their business from the impact of any sterling negativity," a World First survey claimed. What's more, those planning for a 'no-deal' scenario suggested they would have to re-think headcount and future growth ambitions, with many already reducing trading activity on the continent. In another sign that small businesses are retrenching from overseas markets, the number of UK SMEs relying on international trade to increase revenues in Q3 2018 experienced a quarterly drop from 30% to 25% – a decrease of approximately 283,000 businesses. The UK isn't the only nation feeling trade friction. The strong global economy and the competitive value of the pound have boosted UK exports and inbound tourism over the past two years,
PwC research explaine
d. "But the Eurozone economy has slowed recently and any escalation of international trade tensions could dampen global growth in 2019 and beyond." Further friction– from, for example, president Donald Trump's trade war on China – is also placing jobs at risk.
The skills gap just won't go away
Much closer to home, UK companies are making it their mission to increase the number of higher-skilled roles. The clinch is that 66% fear the nation's current lack of skills will make it impossible. That's according to the 2018
CBI Education and Skills Annual Report
, which represents 28,000 businesses. When asked about the impact of the apprenticeship levy, the report highlighted a drop in the number of firms offering apprenticeship programmes (from 83% in 2017 to 70% in 2018). Worryingly, 59% of those firms that offer such programmes have experienced difficulty in recruiting apprentices or expect to do so in the next three years. And 26% have taken the decision to absorb the levy as an added cost of doing business. Business engagement with young people in education reduced from 81% in 2017 to 75% in 2018. "Some 92% of businesses cited Brexit as impacting their ability to recruit and train staff in 2018," said Matthew Fell, CBI chief UK policy director. "This means hospitals, schools and housebuilders are already struggling to get the staff they need. Banning workers from overseas earning less than £30,000 will only make this worse. "Against the backdrop of Brexit economic assessments, implementing a restrictive approach to immigration would result in a double whammy for the UK economy. "Any new system must be based on evidence rather than politically driven targets. Most importantly, firms of all sizes and sectors will need ample time to adjust to what will be a seismic change."
Share this story