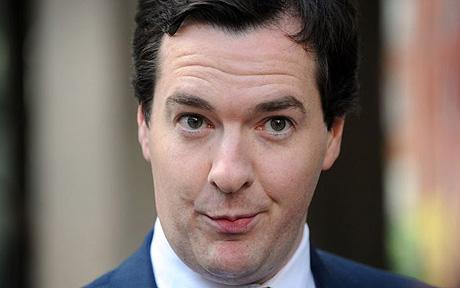 George Osborne would have allowed himself a self satisfactory post-budget smile when he read a letter in the Telegraph, signed by a variety of venture capitalists and business angels, praising to skies his Budget EIS tax breaking generosity.?
Shame he is barking up the wrong tree. The Chancellor would do better to turn to another page in the same
Telegraph
edition, under the headline of ?
Back gazelles, not startups
?. This highlights a recent report from Professor Colin Mason of the University of Strathclyde?s Entrepreneurship Centre, which found that the majority of high-growth firms are not young businesses that have grown rapidly since inception but are, instead, ten years old (at least). Said Mason: ?The UK?s enterprise problem is the lack of high-growth firms which go on to be companies of scale, rather than not enough startups. We need quality, not quantity."? These companies, of course, require significant amounts of long-term capital to finance their growth plans ? and the obvious source of that should be our stock markets. Unfortunately, Osbourne and co have still not caught on to this. Why not?? Well, in my experience most politicians and venture capitalists don?t recognise the importance of stock markets. This is usually because they can?t be bothered to get their heads round the dynamics of what makes a flourishing stock marketplace. There are no identifiable votes in it for the politicians and the venture capitalists are usually happy either to play pass the parcel amongst themselves, or find a trade sale.? In a really excellent article, written by
Anthony Hilton
in the London Evening Standard on March 25 ( I make no apology for quoting several parts of it), Hilton observed that the Chancellor spoke for an hour about his Budget for growth ?but never once did he mention the stock market, or equity finance or the central role stock markets have in the allocation of capital throughout the economy. It just did not figure in his agenda?. ? Hilton went on to write: ?What is really interesting ? because it shows how much our society is losing the equity culture ? is that no-one noticed. The death of equities is passing without comment. The primary lobbying group for the financial services industry, TheCityUK, focused on taxation and regulation but never once mentioned stock markets in its Budget reaction." Warming to the subject, Hilton observed that ?no-one seems to cotton on to the fact that you can?t have healthy capitalism without healthy stock markets. We live in a world where AIM is in the doldrums."? It's hardly surprising, given that equity returns get taxed four times (as corporation tax, as CGT, as IT and as stamp duty). Osborne has left in place a tax regime which favours excessive leverage. Had he changed it, he would have rekindled enthusiasm for equities. Sadly, we can?t look to stock exchanges to promote themselves. Our largest is too busy trying to catch the wind of change on the international exchange merger scene and our institutional investors, who really should take up the cudgels, seem instead to prefer to push their counters around the FTSE 100 board.? Any other volunteers?
Sir Nigel Rudd
, I'm looking at you…
Share this story