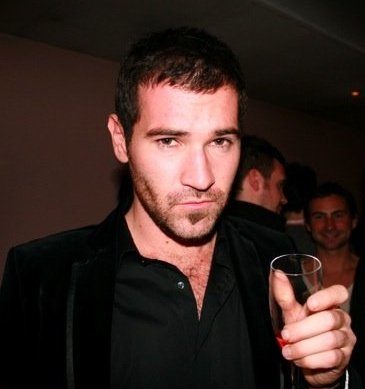 Name:?
Mark Whiteway?
Role and company:
Director of?
Don?t Panic Marketing
Company turnover:?
?1.2m
Employee numbers:
18
Growth forecast for the next three years:
We are forecasting a 30 per cent increase in turnover over the next business year, aiming to double turnover within a three year period.
In under 50 words, what makes your business distinctive in its marketplace:
Don?t Panic's ethos is to build conversations through being unconventional; our creative work is all about engaging consumers who are bored of traditional communications. We believe that intelligent, fun content creates a stronger relationship – I find I'm listening most carefully between bouts of laughing.
What's the big vision for your business?
We want to carry on delivering campaigns that enhance our clients' brand value. The central idea is to challenge perceptions – this used to mean counter-culture, but the term has become so overused as to become meaningless. We want to grow with our clients, and be respected as an company that not only delivers outstanding innovation and demonstrable ROI, but helps to harness the innate creativity of our clients, instead of trying to monopolise it.?
Current level of international business, and future aspirations:?
We recently won a pitch to deliver a series of films for a NYC based hotel chain, so we're delighted to be branching out into the states. As far as branded content is concerned, America is the most dynamic market for us. There's a shamelessness in the way that marketing has developed there, and it masks a really high level of sophistication in the content. I've also been fascinated by some of the work coming from New Zealand, too.?
Biggest career setback and what you learned from it:?
A major client for Don?t Panic before the last election were the Primary Care Trusts (PCTs). We initiated a host of health drives, from smoking cessation to chlamydia testing. Needless to say, when the PCTs were phased out we were left with a massive void, which included panic-enducing drop in turnover.?The irony was not lost on us.? I guess it hammered home that business models can change overnight, and that we have to be far-sighted in our business development. It also taught me to never, ever vote Tory!
What makes you mad in business today??
I think that even now, brands are failing to take social media seriously enough.?Instead of developing trust through dialogue, you see companies hatcheting in brand evangelism, which young audiences find really patronising.?
What will be the biggest change in your market in the next three years??
Social media analytics are only getting better, so my instinctive answer would be that Google's market share will increase and expenditure on pure?awareness campaigns (with less demonstrable analytics) will decrease. However, what I really think is that despite the power of search, branded content will expand to longer form concepts, with documentaries and closer tie-ins with Hollywood and TV studios. It's a tough pill to swallow for purists who want to retain the gap, but for those of us willing to make compromises, it's a really exciting time.
Can businesses in your sector/industry access the finance they need to grow? If not, what can be done to improve things???
Frankly, the biggest issue for us is cashflow, with clients extending their payment terms and making it harder to manage. Operations could easily be improved if the cycle of organisations worked as a singular organism – from the client to the supplier. If there were greater transparency on cashflow, suppliers would feel at ease with credit, and the agency would be able to manage the activation with the knowledge that each cog will work as one.
How would others describe your leadership style??
Like many agencies, we prefer a flatter hierarchy.?Obviously, experience counts, but naivet? can make you fearless, and I absolutely hate being told what is and isn't possible, so am reluctant to do it myself.? If I can harness the fearlessness I had at 18, with the experience I have at 30, then I'm half way there. I also hate any kind of false piety or snobbery relating to "creatives". I dislike this term almost as much as the description of individuals as "talent" because it rather implies that nobody else has those qualities.?
Your biggest personal extravagance??
My watch collection. As I get older, I now enjoy the finer things in life, one of which being the weird feeling of maturity when I put that beautiful piece of crafted machinery on my wrist.?
You've got two minutes with the prime minister. Tell him how best to set the UK's independent, entrepreneurial businesses free to prosper:
I guess the obvious answers are more tax breaks and easier lending. Actually, I think there's room for a better schemes for harnessing the creativity of youngsters. Educationalist Sir Ken Robinson, author of The Element, tells a story about a little girl who decides to draw a picture of God in class.? The teacher says: "But nobody knows what God looks like!"?To it the girl replies: "They will in a minute!" That's the type of people I want working with me.
Share this story