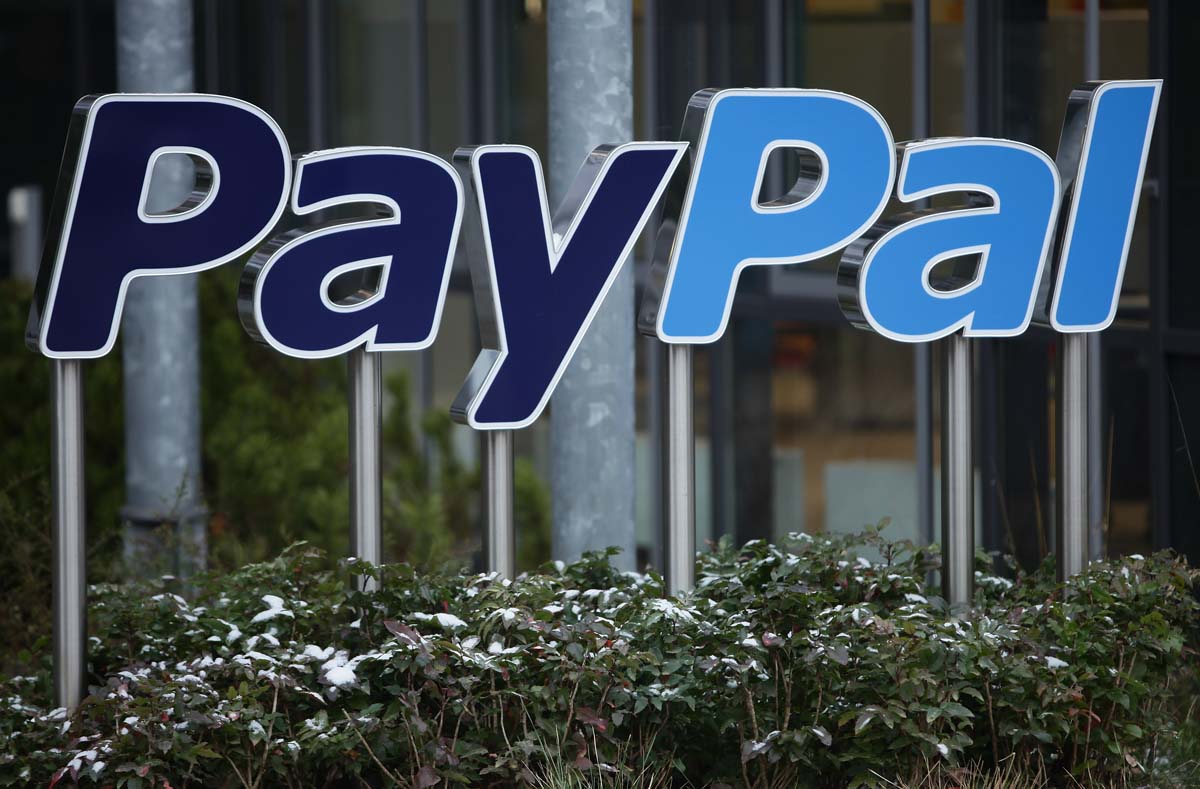 PayPal?s
enthusiasm for placing withdrawal restrictions on its customers? accounts is the stuff of legend. But while it would be easy ? and no doubt gratifying for readers who have been on the receiving end of these poorly implemented anti-fraud measures ? to recount horror story after horror story of ruined enterprises, today I?m going to concentrate on the most egregious failure in PayPal?s systems: the total absence of anything remotely resembling customer service. Our story begins with Aral Balkan, founder of the
Update conference
. Balkan recently experienced something many conference organisers have: his PayPal account was limited, due to high sales volume, and then blocked after inspection by PayPal staff, apparently because conferences are deemed ?high risk?. As a consequence, he could continue to take payments but was unable to withdraw any money. PayPal asked Balkan to submit some documents to prove his identity, which he duly did, and, after two weeks, his account was unlocked. A little annoying for Balkan, but nothing most of us haven?t had to deal with at one time or another. But that?s not where this story ends. Though the account had been unlocked, a ?reserve? had been placed on it, meaning that the funds remaining in the account had to remain with PayPal for 90 days before they could be withdrawn. Balkan was lucky though: he had been canny enough to withdraw the majority of his sales revenue before the saga began, reducing his exposure to PayPal?s histrionic algorithms. ?If I hadn?t, I would have been in serious trouble,? he says. ?Can you imagine if I?d left all our takings in that account? It would have destroyed the conference. As it is, I?ve spent days trying to get a resolution to my problem – time I should have been spending on the conference itself.? Keeping an enormous slice of ticket sale revenue on ice until two months after the scheduled conference date placed the entire future of Mr Balkan?s event in jeopardy. To make matters worse, Balkan wasn?t told this was going to happen. Indeed, to say communication from PayPal was less than forthcoming is an understatement. Those well connected ? or lucky ? enough to get hold of someone inside the company should prepare themselves for disappointment if they think the major hurdle has been thus overcome. Promises of help and pledges to ?look into? complaints disappear into the ether, while finding someone internally who is actually responsible for liaising with customers is virtually impossible. Balkan kept a record of his Herculean attempts to speak an employee at PayPal who could actually help him: ?It?s like a great wall you have no hope of penetrating,? he told me afterwards. ?They don?t care to talk to you. Even the emails they send out are marked ?Do Not Reply?. If I hadn?t had a reasonably large Twitter presence, there?s no way I could even have got in touch with a real human being.? Mr Balkan is by no means alone. Furious customers, at their wits? end after weeks ? in some cases, months ? of futile attempts to navigate PayPal?s labyrinthine and intransigent procedures, are starting to look for alternatives. ?I?m trying out Google Checkout,? another small business owner told me last week. ?I?ve heard it?s just as bad but there?s just no way I?m ever going back to PayPal. They still owe me ?7,000 and I honestly don?t know if I?ll ever get it back.? Balkan, meanwhile, has since moved to Eventbrite, which has higher fees but is ?more predictable.? ?Cutting off a conference?s cash flow with one month to go is ridiculous,? he says. ?I don?t know any business that could handle it. But the worst thing is, they just don?t understand communication. I?ll never use PayPal again.? ?It?s not like dealing with a human being,? agrees the second business owner. ?You feel utterly helpless. But at least I know in future to bypass these sorts of services and just set up a merchant account right away. It?s more trouble up front, but by God is it worth it.? PayPal likes to bleat about how badly its hands are tied when it comes to security measures. ?No one understands how difficult it is operating across all these markets,? whinged Osama Bedier when I interviewed him on stage at LeWeb last year. But no one would care about the regulatory difficulties PayPal faces, nor even the draconian measures the company implements across its accounts to ensure compliance with them, if only PayPal had a tolerable, human customer service department or complaints department, and if only it was transparent and consistent in applying its own rules. More often than not, the service restrictions and suspensions triggered by over-sensitive computer code do have a rational basis. But in order to more quickly rectify mistakes ? mistakes that can close down businesses ? companies like PayPal and Google, which has itself come under heavy fire recently for seemingly arbitrarily shuttering its customers? email accounts, need to open proper customer service departments. In the meantime, business owners are coming to regard PayPal as toxic. ?From now on, if the only payment option on a website is PayPal,? says Balkan, ?I?ll simply go elsewhere.? Internet companies seem pathologically incapable of instituting acceptable customer service mechanisms until forced to by the threat of catastrophically bad PR. PayPal should know better, not only because it?s also a financial services company but because it?s been around long enough to acquire a horrendous reputation for sluggish dispute resolution. And yet, so far, it has resisted pressure to reform its procedures. For how much longer, I wonder?
Agree/disagree? Leave your comments below.
Milo Yiannopoulos is the latest columnist on Real Business. He's a journalist and broadcaster who lives between London and San Francisco, and writes about technology, business, society, religion and celebrity culture. He regularly blogs at?Yiannopoulos.net?and make sure you?follow him on Twitter?too.
UPDATE: PayPal UK have responded to the article. Here is their response in full:
"PayPal can?t comment publicly on an individual customer?s account for reasons of customer confidentiality. But we welcome the opportunity to explain our general approach. "PayPal?s aim is to strike a balance between the interests of ticket buyers and event organisers. Tickets for events are often sold long before the event is due to take place, and we?ve seen many cases where ticket buyers and PayPal have been left seriously out of pocket because an event did not go ahead ? for a host of reasons, including business failure and fraud. We try to work closely with organisers to ensure that wherever possible funds are released to fund an event before it happens and that there are funds to refund ticket buyers should anything go wrong. This means that both buyers and sellers can be confident when using PayPal. We take many factors into account when deciding whether to place a reserve or a hold on an account, such as our level of experience with the organiser, a sudden spike in payments compared with previous events and the financial strength of the merchant in relation to the financial exposure. "We appreciate that this can inconvenience organisers. We know we don?t get it right all the time and continue?to invest in customer service?(we?re?currently recruiting another 200 people at our European customer service headquarters in Dublin). But PayPal has helped countless businesses large and small develop their online business over the years. And?our methods of mitigating the risk to PayPal and its customers compare favourably with other payment companies and banks. Merchants generally receive funds quickly from PayPal."
Share this story