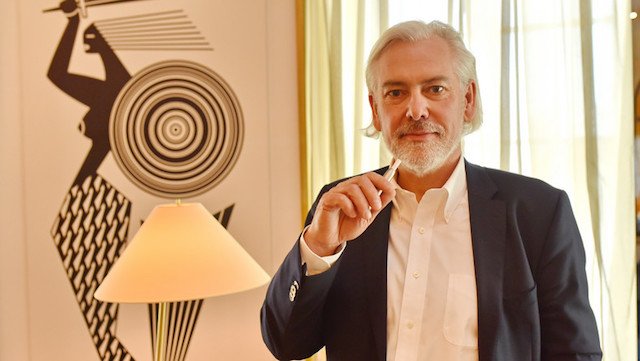 People can reinvent themselves, so why can't global businesses? That was the rhetorical question cigarette company, Philip Morris International, (PMI), was asking a room full of thought leaders at a Swiss lakeside location recently. But can a business simply be too big to make drastic changes? ? Is it only the smaller, more agile businesses that are able to make a U-turn in branding and mission?
What changes are they making?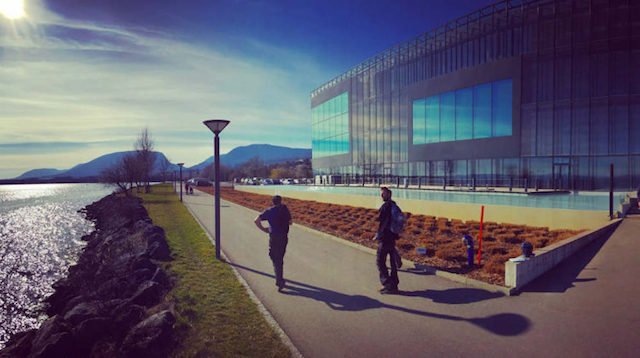 Philip Morris International is making a move away from combustible cigarettes, (the old fashioned light-up kind), and firmly towards producing non-combustible e-cigarettes. Whilst this move shouldn't come as a surprise considering enlightened attitudes about the adverse health effects of smoking, can such a giant leopard, (with an estimated revenue of $79.82bn and a presence in over 180 countries), change its spots so easily?
The campaign they're running
Under the hashtag #ItsTime, they claim they want to support an estimated 1bn adult smokers to 'quit' globally, but if they can't, then choose healthier non-tobacco burning alternatives, such as the ones that PMI is now offering the smoking market. "This opportunity is bigger than our company," says PMI's COO,?Jacek Olczak, "science and technology innovation has driven positive change in the past, look at seatbelts and refrigeration, before both inventions, people would die of disease or from a car crash. Today, using both tools are second nature to us, and fewer people die. Why don't we apply the same theory to burning tobacco products?"
Changing their mission
In 2008, non-combustible alternatives started coming on the market on the back of some medical research from China explains Olczak. What did the research stipulate? That the tobacco burning element of smoking was what caused disease, not necessarily the nicotine in cigarettes. "We want to replace all combustible cigarettes with less harmful alternatives. On a financial level, we could go on producing what we've
always
produced, but instead, we're disrupting the market because it's the right thing to do," says Olczak.
Making smokers switch
But if they care so much about global health, why aren't they 'quitting' the smoking world entirely? There's a massive market for smokers who are struggling to quit smoking, says Olczak, so it makes business sense to get these customers using less harmful smoking alternatives like heated tobacco and vapour products, he adds.
"We've invested $6bn in smoke-free products ? that's more than any other tobacco company."
One of these new products is the IQOS, which is their main smoke-free product on the market right now. "We're not saying it's entirely risk-free, but it's a much better alternative than smoking traditional cigarettes," says Olczak. "Public health institutions in Japan and the Netherlands have echoed our findings of it being a better alternative."
Impressive statistics from the Japanese market
But is this mission change a top-down implementation on their smoke loving customers? Far from it, he says… "We are serving our customers better than ever before," says Olczak, "the quit or die approach doesn't work. It's very difficult for people to quit smoking, and if they can't, at least they can switch to something less harmful." "We have 16% of the market share in Japan right now," explains Olczak. By producing alternatives to combustible cigarettes which are distinct from the likes of Juul vapes (not smoked), ? we're innovating our business where our competitors are not."
Alternative products are their big moneymakers
"More than half of our current revenue there comes from the sales of our alternative products, and that's because we've put over 60% of our resources into funding them?? we're that serious about it," says Olczak. "We literally have 1bn smokers waiting for an alternative solution, and we're bringing it to them."
PMI says it's better to quit altogether, but if you can't ? use alternatives
An interesting fact that Olczak uses to prove that PMI's not encouraging non-smokers into using alternative cigarette products is how Japanese audiences are reacting to the IQOS product, "98% of consumers who are using the IQOS product there are ex-smokers, which proves that we're not encouraging non-smokers to jeopardise their health." They also apply strict practices across the UK, Russia and Japan about how consumers can obtain the product, such as having to provide their age via ID before they can enter an IQOS store, and having to prove they were a smoker before being able to make a purchase.
If a business giant can change its brand mission ? SMEs can too
The most important part of PMI's smoke-alternatives declaration is that the company is undergoing a giant metamorphosis ?? including a vast transition in the goods and services they offer consumers, and changing what their brand is about: "We all know that we should exercise more, and eat less, it's the same for smokers, they know they should either quit or switch to something less harmful," says Olczak. "We have to be more optimistic", he adds. "One day Philip Morris might be known as a health lifestyle brand, and what we're doing now could be the start of a ripple effect for us." Well, if a giant multinational company that's made billions out of selling cigarettes for generations is brave enough to make a brand change, and is succeeding ? so too can the more agile and adventurous SMEs? Right?
Share this story