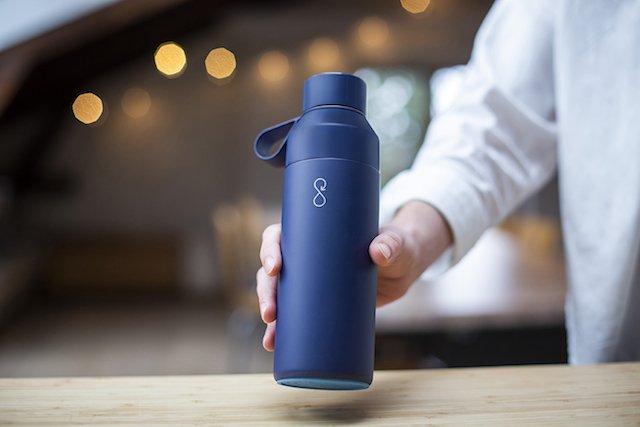 In an age of environmental awakening and the viral powers of social media, how can businesses be a force for real, and genuine impact??
For some, it?s about a groundbreaking business idea. But for others, it's about a simple yet effective business mission that cuts through the noise.?
Will Pearson has that mission. He's the co-founder of Ocean Bottle, an SME that could change the world, one reusable water bottle at a time.?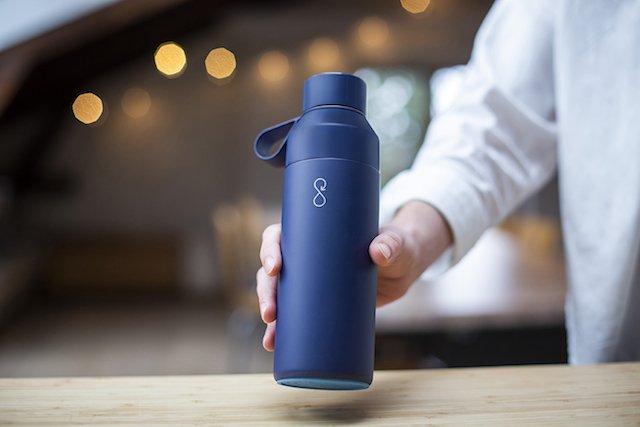 Operating in 88 countries
Sold out their first product line by the first month of operation
Customers in 88 countries have saved 10m plastic bottles from the ocean
"I couldn't believe it," says Pearson, recalling his first real-life interaction with plastics pollution, "I'd just arrived in Columbia and was ready to explore its natural beauty. What I saw was rivers choked with plastic. Worse still, when the rain comes, it flushes all that plastic into the ocean," he says.
These thoughts led Pearson to return to London and start designing his product idea, a high-quality reusable water bottle. By April 2018, he'd kicked off the design process together with the team and founded the company, Ocean Bottle.
Their 3 stage impact model
What makes the Ocean Bottle brand so compelling? Its far-reaching impact model…
"I?wanted to create a product that connected individuals to environmental issues. The dream was to let them have a hand in helping to solve it." ? Will Pearson, Ocean Bottle
"First you have 'instant impact', whereby buying one of our bottles means customers are contributing to 1000 plastic bottles being collected from the seas," says Pearson. "You also have 'better lifestyle', meaning that by using the product, the individual is forgoing the use of plastic bottles in everyday life. Finally, you have 'deeper engagement & impact', meaning there's an opportunity for perpetual impact as an individual user or as part of a loyalty incentive from retailers who are working with us."
Working with consumer-facing businesses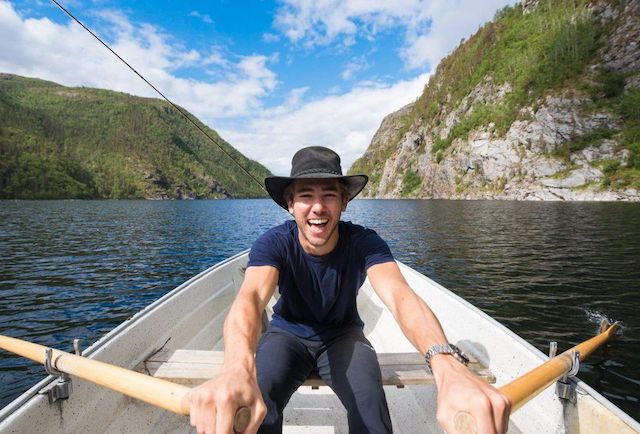 "In Norway, we have 150,000 members involved in a loyalty programme for a well-known cafe business,? says Pearson.?
?We're going to integrate our bottle with the loyalty programme where customers will be able to scan the bottle in the store allowing for a 50p donation to be made towards plastics collection. To put this in perspective, a 50p donation can amount to the collection of nearly 100 plastic bottles."?
Sustainable design and ethical supply chains
"We were entering the most competitive market in the world after shoes," says Pearson.?"There are so many different bottles out there. But what makes us stand out is our impact and how we're actively empowering the consumer."
"We designed the product in Norway with a responsible industrial design brand called K8 design.?
"Everything came down to detail, it wasn't just about impact,? says Pearson. ?It was about creating a high-quality consumer product. Finally, we whittled down the prototype to a 68mm wide bottle, which felt perfect."
"It's designed without using any composite materials, meaning that everything can be taken apart and recycled at end of life."
"It was always important for us to have an environmentally accountable supply chain," he says. "Our manufacturer based outside Shanghai has a factory which is powered by solar panels, it's even going for B-Corp certification."
Whilst Pearson admits that no supply chain can be entirely perfect and carbon-free, it's important to have good intentions and see it as an imperfect 'work in progress'. "Shipping our product leads to CO2 emissions, but by recycling plastic bottles, you offset some 18kg's worth of CO2," he adds.
Crowdfunding vs accelerators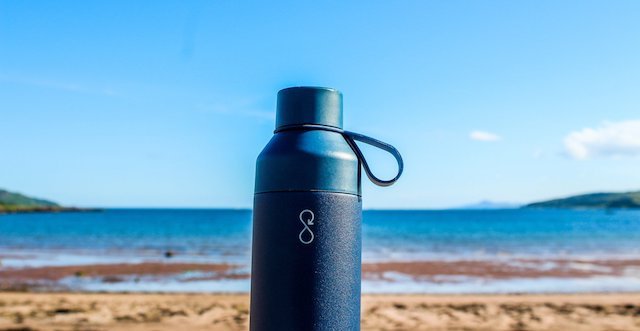 So, what's the funding journey been like for Ocean Bottle??
"Crowdfunding was a deliberate choice for us. It was about getting heard and getting a community of people behind us who were invested in the project," he says.
"However, you can?t expect crowdfunding to work simply because your business is an impact business," he says.?
The point Pearson makes is valid. After all, a crowdfunding audience is
?a little like a theatre audience. One-minute the actors are seen as funny, or the entrepreneurs as engaging by the audience, then next thing you know, the jokes are falling flat, and for startups, it means that the audience can lose interest in their business.
This was followed by time spent on an impact accelerator programme called Katapult Ocean, but did Pearson find the experience useful??"We finished our time there two months ago, and it's propelled us into the next stage of development and has allowed us to build up our team," he says.
"Impact accelerators and programmes are great, but they have to be a good fit for your company in the first place."
"We thought that we could go without one, but the training and support we've received has been pivotal in our development.?
They've helped us with everything from training and mentorship support, to growth strategy ideas, and have even helped us make business introductions."
"Our success boils down to having a great community of people behind us who have spread the word," he says.?
"From the help of our partners to having that great visibility from our crowdfunding campaign, we've managed to get our bottles across 88 different countries, and that's only the beginning."
Share this story