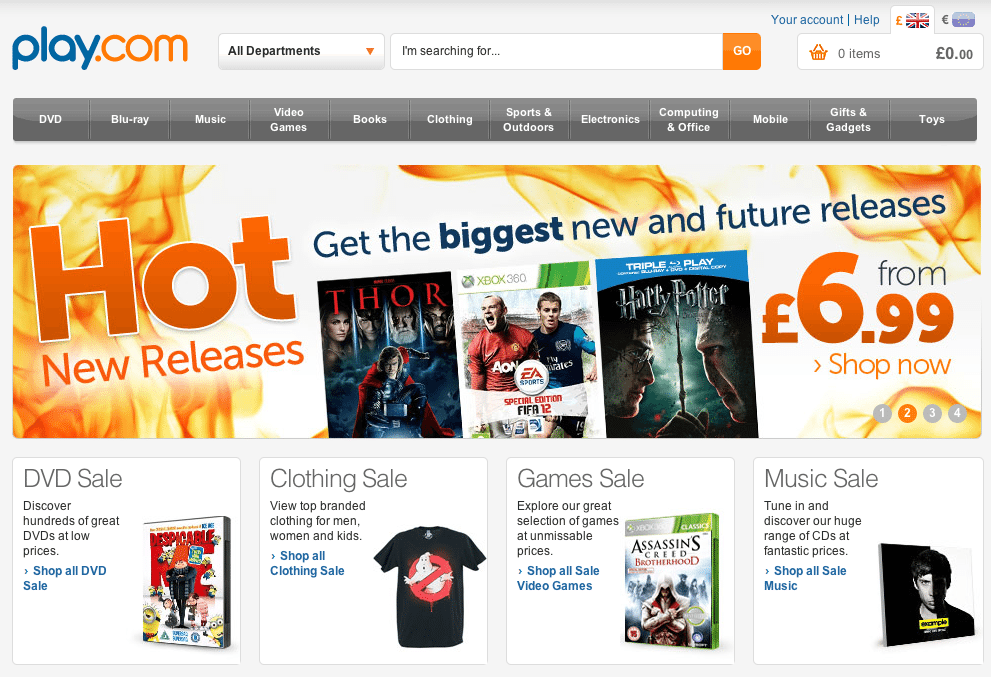 Play.com has been acquired for around ?25m in cash by Japanese internet services firm Rakuten.
Cambridge-headquartered Play.com was founded by entrepreneurs Richard Goulding and Simon Perr?e in 1998, and has since grown into the second largest online retailer in the UK, behind Amazon.co.uk, according to Hitwise. The UK?s e-commerce industry is the largest in Europe and is expected to exceed $58.0 billion by 2014, by which time it is expected to have 55.0 million online users.
Hiroshi Mikitani, chairman and CEO of Rakuten, says: ?The UK market is one of Europe?s largest and most mature e-commerce markets. Play.com is not only a pioneer in the market, but also one of the UK?s most successful e-commerce businesses.
"We aim to leverage our e-commerce strength and experience to further expand and develop Play.com?s business model and channel its loyal user base, merchants, and deep product offerings into Rakuten?s global e-commerce network.?
Share this story