If you're not working in the PR or marketing industries, chances are you're a little hazy about how and why these industries are different from each other.
After all, they do look very similar. Both are client facing industries and are tasked with promoting their associated brands.
Moreover, both these industries are popular recruiters in the UK, with 3% of the country's workforce working in marketing, whilst the PR industry has experienced impressive growth in the last few years, rising to an estimated 83,000 employees and worth some £12.9 billion.
So what are the differences between these two worlds and why should business owners operating outside of these industries care
The breakdown: What's marketing all about?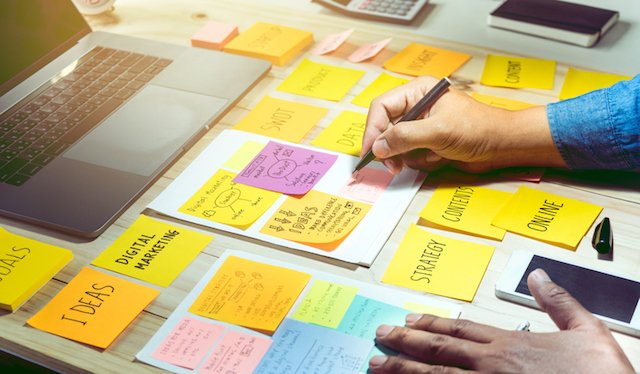 If you're struggling to visualise what marketing looks like, picture it as a more straightforward and direct sales-based scenario.
Largely, they are promoting a product or service on behalf of their clients (if they work in an agency) or if they are working in-house, they are promoting their own brand-based goods or services.
Digital marketing, the latest modern manifestation of the marketing world, (clue's in the name) looks for a more instant engagement from their customers online.
Whatever their situation, all marketers are trying to promote something, target their ideal customers, and encourage new ones to purchase their product. It's all about generating revenue.
A marketer's objective is to make direct returns on sales for their client, they do this through promotions, advertising and ?direct-marketing" largely conducted over social media.
They do this to target a client's existing customer base, by devising marketing campaigns that they know, through market research, will appeal to them.
Why should SMEs care
It doesn't matter whether you're running a trendy digital startup or a family-owned shoemaking company, all businesses operating in the digital age need to have a marketing strategy.
How else will they be able to let their customers, old and new, near and far away, know about their goods and services, including new product launches and other relevant news?
Whatever the culture, tone, or industry your SME operates in, almost all of your customers will be browsing and buying their goods and services online, so you need to make sure you're clued up on how to use marketing to make sure they buy from you.
PR 101: How is it different from marketing?
Out of the two, PR is probably the most ambiguous industry. It's touted in our culture as a glamorous, and sometimes frivolous occupation, cue the iconic TV programme Absolutely Fabulous? that featured two champagne loving PR professionals who didn?t seem to do much work at all.
But as we ve already heard, the industry is worth a lot of money, so what's it all about?
The goal-posts in PR are less sales-focus, instead, it's more about reputation management, and communicating brand positive messages to the customers and stakeholders of clients.
Whilst marketing looks at short-term investments and associated pay-offs, PR looks at the long-term results of fostering positive relationships and cultivating a solid brand reputation for their clients. The difference between marketing and advertising
The separate challenges
PR hasn't changed massively over the years. As the industry relies so much on human connections, it hasn't been altered by the digital revolution all that much, except for an increased focus on promoting clients over social media.
Like marketing, the PR industry is split between in-house (where a company may have a PR team working within the brand) to agencies, where outside PRs are assigned a list of paying clients (different brands) to whom they promote positively through the media and at events.
The PR game can be a little more challenging, as PRs have to make sure their brands gain positive coverage at all times, and to all people.
Customers aren?t the only target in PR, essentially anyone who comes across the brand they represent or is associated with it in any way must have a positive experience with it.
This means PRs have a nigh-on-impossible job of ensuring a constant level of brand reputation management at all times.
Gaining positive exposure for a client via placements in the media (such as through articles or blogs) is a quick-fire way for PRs to do their job well.
However, it's more subjective as to whether a PR has been worth their salt for clients, as there is no tangible ROIs to trace as there would be in marketing, after all, reputation isn't something you can measure yet.
Know the differences and make use of their services?
No matter what industry you operate in, or what goods and services you offer, chances are you want to make sure they get as much positive exposure to the public as possible.
Whilst you're busy running the business, a PR professional can do their bit and hook your product or service up with the right sorts of platforms to ensure you get some media exposure, attract consumers, and even potential stakeholders.
The most obvious way this works is through your PR placing your good, service or even a news story about your business, with a journalist at an industry-relevant publication.
Also if things go wrong at any time, and your business faces threats to its reputation, you want to make sure you have someone who has the ability to communicate messages of stability and positivity to consumers and stakeholders whilst you sort out the problem, because radio silence is deafening and dangerous for businesses.
What do I do with this information?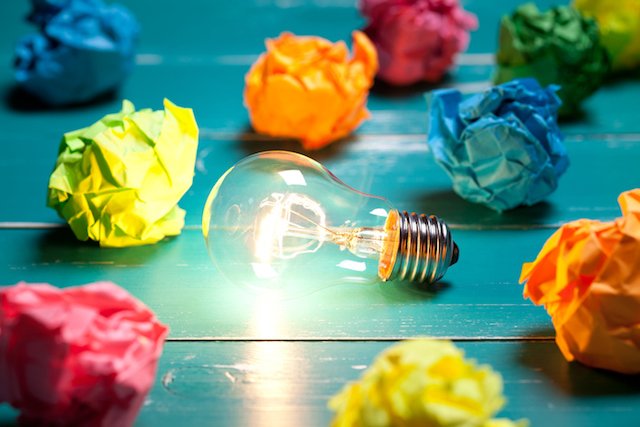 If you've got some extra budget money to hire an agency for PR for marketing services, or even to employ people to do it full time in your company, that's great.
But even if you don't have the cash, it's important you understand what these industries are about then you can train yourself to do your own PR and marketing for your brand as you're growing the business.
If you understand the differences between PR and marketing, you can understand what aspect of your business needs support, or more work from you, to improve it, whether that's more effective media coverage, or getting more customers to buy your products online.
Because positive business transactions are based on people liking your brand, and maintaining your relevance and appeal online, two elements that PR and marketing are based upon.