Being able to deliver winning pitches and presentations are fundamental skills that all SME owners should have.
So make sure you're armed with the best tools in your pitch box when you're about to present to clients. But before you go and invest in a week-long public speaking course, look to our good friend technology, and see how it can give you the short-cuts.
Enter Prezi, a piece of presentation software that's so effective, it's used by multinational companies around the world, including Fujitsu and Unicef. Even TED CEO Chris Anderson rates the software as a revolution in presentation giving.
It's faster, more interactive and easier to use than its clunky Powerpoint counterpart. So SME owners, it's time to listen to Jeff Bezos, and us, and finally consign Powerpoint to the dustbin and start using Prezi to create winning pitches and presentations.
Get 'on brand' with your Prezi template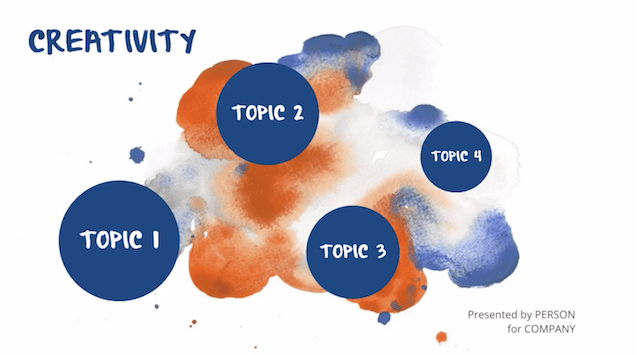 Prezi has an array of templates on offer that are engaging, eye-catching, and easy to customise.
These interactive templates are great options for SMEs who are looking for funding, whatever industry they are in, as their bold and interactive designs can illustrate points more effectively, making the audience more likely to pay attention to the points business owners are most wanting to make to potential investors.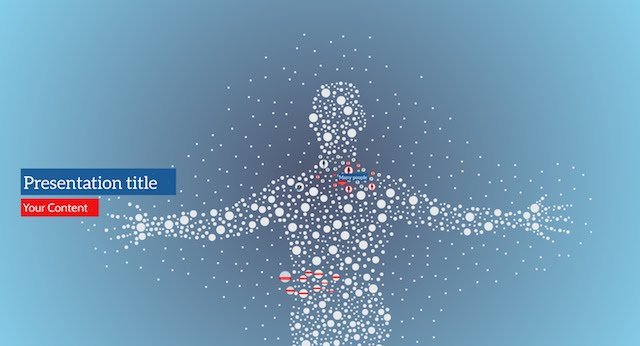 Prezi?offers a wide variety of templates that correspond to various sectors of business, from charities and education to healthcare and corporate business.
So no longer will companies have to rely on 'cookie-cutter' style powerpoint templates that say nothing about their business, their culture, or what it's doing. But these Prezi templates certainly do:
Once you've chosen an 'on brand' presentation that you can design to be exclusive to your company (if you wish) when you present the material at a pitch or meeting, you can even jump easily between 'pages' via its more interactive format.
Do you remember with Powerpoint when you constantly had to backtrack or skip a few slides" With Prezi, you can jump back and forth without slogging through the chronology of multiple slides."This will be a great time and energy saver during those important pitches and presentations when being time sensitive is everything.
Presenting: What do the Prezi people say?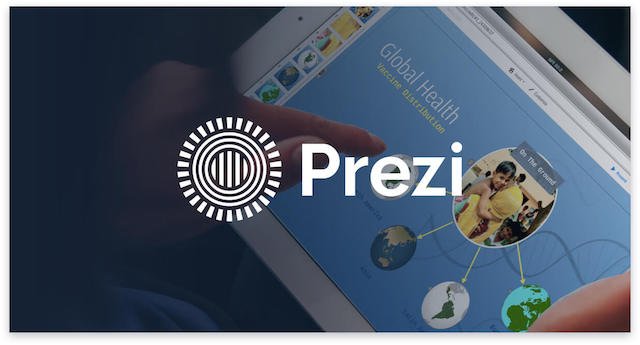 Prezi has collated a number of different research findings to discover what elements of a presentation work for audiences in terms of engagement and memory. Read up on their pointers below to ensure a winning pitch or presentation.
Keep it visual, and people will remember your pitch
They found that when a presentation was delivered with visual aids, it?was 43% more effective at getting people to engage with the material than a presentation without them.
Therefore, keeping things visual is more likely to make it memorable with audiences, and you'll certainly want your pitch to linger in the mind of a potential investor.
In that case, choosing a super-interactive, easy-to-use Prezi template that corresponds to your business sector is a no-brainer right?
No wasted space
Research Prezi collected also found that people tend to remember things better in spatial form, including how objects relate to each other.
So make use of the 'space' in your presentation. Take a look at the template examples above, and see how the space between different objects has been used to outline different factors in the form of spider style charts and general shapes.
So whatever the content of your presentation, and reasons for pitching, make sure there is no wasted space in your presentation, use shapes and space ?" and use them to full effect.
Tell a story, not statistics
Jeff Bezos told us first! The Prezi researchers also discovered that telling stories were up to two times more persuasive to audiences than simply presenting data and statistics.
Remember, humans are emotional, stories are human, and are therefore more psychologically engaging than the presentation of bare data.
Go forth and smash your presentation!
So try and humanise your business story and bring in characters. You'll find that there is always an emotional element to the story of any business, and it's journey to growth ?" so find yours.
Read more about how to create engaging and memorable Prezi presentations by downloading their e-book here.