Diversity can boost financial performance. Recent research from McKinsey & Company suggests that companies with greater diversity are 33% are more likely to have greater profitability.
In practice, this means that hiring a more diverse workforce can have a positive knock-on effect for businesses financially. Equally important to note, however, are the benefits that can be achieved strategically.
The diversity advantage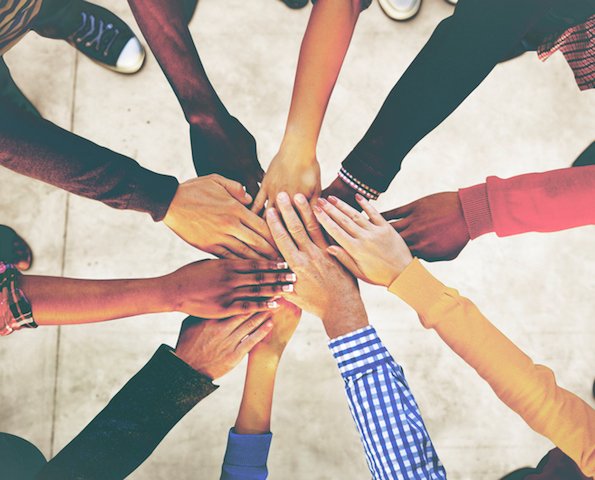 Diversity can be achieved when a broad range of ideas come together, and this composite is the driver behind positive progress.
A diverse workforce co-creates a broader range of thoughts, resulting in fresh thinking.
This is when diversity encourages debate, offers new perspectives and subsequently results in more informed businesses decisions.
For example, listening to new opinions and perspectives can encourage employees to look at a problem from a new angle, increasing the chance of finding the right solution.
Collaboration
Collaboration is a key enabler for problem-solving within a business, which can be encouraged by the openness and more diverse ways of working.
Co-working spaces are a natural facilitator for this type of behaviour, as they foster networking and inclusion.
At flexible workspaces such as those we provide at Spaces, workers can rub shoulders with like-minded people from a range of sectors, granting the opportunity to learn and grown.
This can provide a much-needed boost to creativity and innovation. A recent study from Boston Consulting Group revealed that diverse companies generate 19% more revenue due to greater innovation.
Openness and inclusivity improve work satisfaction
Aside from sparking new ideas, encouraging more flexibility in the workplace is critical for businesses in their efforts to create an inclusive culture.
Whilst historically, flexibility at work was part of parental initiatives, progressive businesses are recognising the benefits associated with the incorporation of flexibility as part of broader wellbeing initiatives.
Reduce your rates of sick days and staff absenteeism
This approach addresses the work-life balance of employees which reduces absenteeism, particularly in terms of sick days taken through stress.
It can also contribute to overall workplace morale. It is understood that a happier workforce is a more productive one, and businesses that want to improve their employee's engagement, loyalty and overall satisfaction need to tap into flexible working.
Diverse environments attract top talent
Flexible business environments are beginning to become more of a requirement for employees and research from McKinsey & Company has indicated that top performers would prefer to work in more diverse companies.
According to a recent study from Spaces parent company, IWG, 83% of professionals would turn down a job that did not offer flexible working.
If businesses fail to embrace a more forward-thinking approach to working, they risk losing out on the top talent.
Attitudes towards work are changing and for businesses that choose to remain competitive and embrace a progressive approach to diversity and inclusion, the benefits can be substantial.