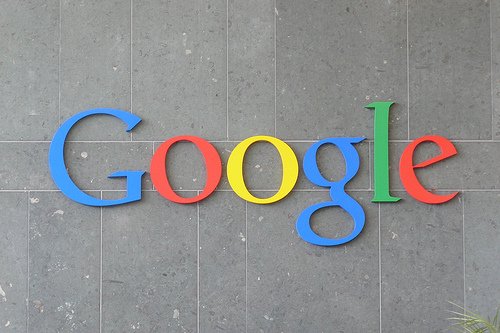 High quality content covers a topic more comprehensively and is written in a way that is easier for the average person to read. As expected, these types of pages have better user signals, such as higher click-through rates and more time spent on site. They also have shorter page load times and well-organised internal links.
"Google's Hummingbird algorithm change means the search engine now has a better understanding of the intent and meaning of searches which improves its ability to deliver relevant content in search results," said Marcus Tober, Searchmetrics founder and CTO. "This means search engine optimisation is increasingly a holistic discipline. It's not enough to optimise and rank for one relevant keyword – content must now be relevant to the topic and include several related terms. This helps a page to rank for several terms and creates an improved user experience at the same time." To further illustrate the differences and key factors that web pages that rank well in Google searches have in common, Searchmetrics released a Google Rank Correlation and Ranking Factors 2014 study. Through analyses of Google search results from 10,000 popular-keywords and approximately 300,000 websites appearing in the top 30, the company stumbled across two key findings.
1. Google is awarding higher rankings for relevant content
The algorithm recognises high quality, relevant content, which includes comprehensive relevant wording (not just specific keyword matches), higher word-count on the page, and the presence of images and videos. This is a sure-fire magical mix to get your website boosted to the top. Interestingly, it was found that website content is getting longer on average, with search results in positions two to ten often having more than 900 words per page. "Just creating more content does not positively influence rankings", said Tober. "It's about developing relevant and comprehensive content for users dealing with more than just one aspect of a certain topic. For example, more people searching for web pages about the new iPhone 6 would like content better if it contains information about Apple's September launch event for the new phone. This includes live streaming information, rumors about how the phone might look, leaked pictures and changes in areas such as screen and battery life." Indeed, search engines are moving away from focusing on single keywords to analysing so-called 'content clusters' – individual subjects or topic areas that are based around keywords and a variety of related terms. For example, Searchmetrics this year tested the importance of 'relevant' and 'proof' terms related to the searchers' keywords and found both have a strong positive correlation with high Google rankings. For a search term such as "iPhone 6" Proof terms such as "Apple" or "mobile" are words that are strongly related to the primary keyword and highly likely to appear at the same time. Relevant terms such as "rumors" or "screen size" are a bit more removed and part of a sub-ordinate topic cluster but still important.
2. brand websites continue to rank in the top positions
Even if they fail to meet certain criteria that other sites need to meet, well-known brand sites still top the rankings. They were found to have less content on average, fewer internal links, and are less likely to have the keyword in the title or description. Brands do, however, tend to have a larger number of quality backlinks from other high profile and news websites. The study distinguished between three types of brands, niche brands, which often rank for niche terms on position one, big brands, which often rank at the top for generic terms, and, of course, Wikipedia. This isn't as shocking as it sounds. After all, Wikipedia seems to be treated as a universal brand by Google, ranking highly, usually at position two, for many short and generic keywords. Its ranking is often behind the brand site or the URL for the specific term being searched for. This is because Wikipedia is a universally trusted site, which is regularly updated with a huge amount of excellent, relevant content that is checked and improved constantly by the community itself. It also has a very large volume of backlinks from other sites, which is typical of brand websites. Tober suggests that employers "must realise that good rankings cannot be achieved by cherry-picking a few factors. Having many backlinks and a fast load-speed will not result in a high ranking if the content on the page is not relevant to the user. Good rankings are based on the interaction of many weighted factors." "Instead, focus on optimising the overall search experience for visitors to your site. Create high quality, accessible content which is relevant and valuable to you target audience; ensure your site is technically excellent to drive a good user experience; and promote it using social media and PR to drive quality natural backlinks."
Image source
By Shané Schutte
Share this story