From the way we battle climate change, (starting with Jeff Bezos and his $10bn climate fund), to the way we work, we're at the forefront of some big lifestyle changes in 2020.
Remote working could be one of these major changes. While it was just beginning to be taken seriously, thanks to coronavirus, it's been fast-tracked and taken up by employers that might have never considered it an option before.
Once the domain of startup founders looking to break the work culture mould, coronavirus has given employers of all persuasions the opportunity to test remote working out and decide whether it's a productivity gain or a time-wasting drain for their business.
While it's still a relatively new topic, there have been numerous studies published about remote working already, and the facts tend to point to better productivity. Take the results of this 2019 remote working report for instance:
The statistics on remote working
According to the results of the Wundamail State of Remote Work 2019, (a report that surveyed employees from businesses of all sizes), 74% of remote staff said they felt more productive.
But not all the results were positive for remote working, 42% of remote workers said they lacked "support daily," while 55% felt their managers weren't aware of their daily responsibilities. 34% even admitted to taking advantage of their remote position at times, but this group said this was primarily during their first remote working position.
A global report"from the same year produced more positive statistics around remote working, it found that 13% of remote employees were "more productive overall", and took fewer work breaks and sick days while 85% of all businesses surveyed said: "greater location flexibility led to an increase in productivity" among staff.
This report's findings support the view that remote workers of all ages are not only more productive but happier and more likely to stay loyal, (76%) to a company that offers them this option. Over half of all employees questioned in this survey (16-60+) also said "the choice to take control of your work-life balance" was a major perk of remote working.
What UK employers have to say
While research is an important part of understanding remote working, we wanted to go beyond the statistics to speak to employers who are trialling it during the coronavirus outbreak. Here is what they had to say:
We don't commute, we can talk in our pyjamas
Lottie Unwin, founder, The Copy Club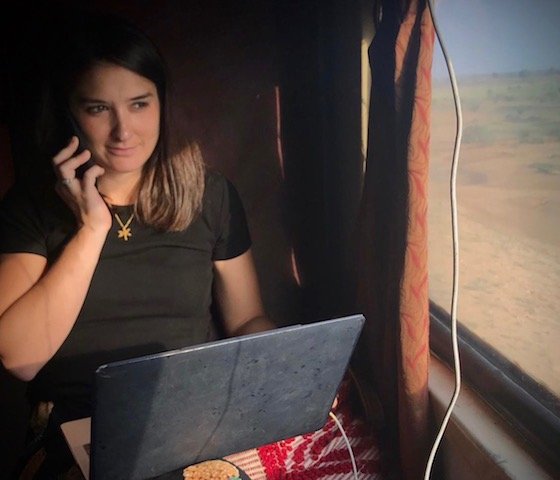 For too long we ve had an unhealthy obsession with meeting face to face. We see it as the only way we can build relationships and get stuff done. Now, it's suddenly not so attractive – shaking hands is filled with fear. Business meetings, conferences, workshops are now being tackled virtually – this would have been completely unbelievable weeks ago.
Making calls work for you, instead of face-to-face meetings, has its benefits.
We bond on video and not just over coffee. When my colleagues and I ask each other how we are doing in these conversations we answer very honestly, because we know this is an important time to touch base. I am conscious that they can't see my non-verbal body language so I think about how I can be particularly explicit in demonstrating my mood and mindset.
We present work and make big decisions, not just track the status of projects. Using Google Drive we can work up proposals and collaborate from the other side of the world and then use video forums to make conclusions.
We move fast. I love hearing how their weekend was, and chatting about their outfit, and making cups of tea at the start of a meeting. Hell, I am even a little fond of the inevitable 15 mins where the tech doesn't work. It's all part of the ride. We don't commute, we can talk in our pyjamas, we can look at the performance data as we discuss what we are going to do next. It means we get so much done. In sixty minutes we can get a typical London day's work done, and I really believe that.
What would happen if you didn?t see video calls as the touch-points in between face-to-face workshops, but the focus of your working relationships with staff Might you approach them a bit differently" And if you did, might you get a whole lot more out of them?
I find it more helpful to hash things out in person
Hjalmar St"hlberg Nordegren, CEO and co-founder, Karma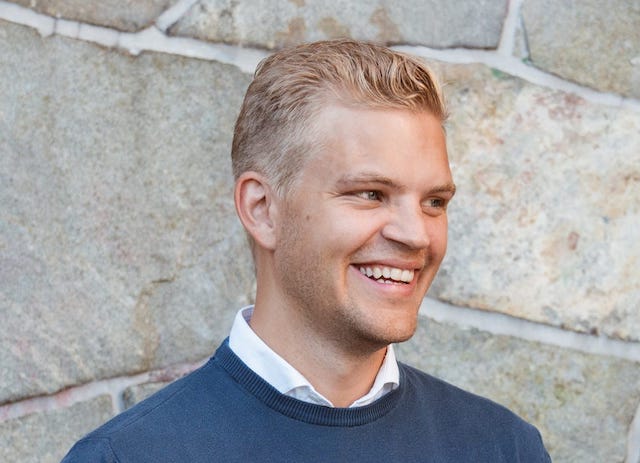 Working remotely is going well despite having limited experience with it. We usually have a couple of full-time remote workers, but more of our team has adopted this way-of-working in light of the global situation.
It is sometimes productive but also hard to not talk face to face with the team, especially when you are discussing sensitive material given the market shift and the current changes. I personally find it much more helpful to be present, sit down with everyone and hash things out in person.
We usually make sure to travel to our other offices in the UK and Paris. However, given the changes, we cannot do that which is frustrating, but since the offices are working remotely anyway, it doesn't matter if we meet over online from another country or in the same one.
Individual productivity is high
Ashleigh Otter, chief of staff, Perlego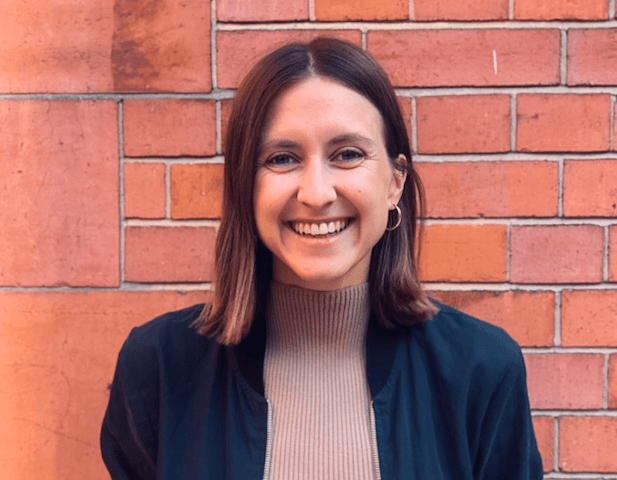 Our remote working effort is in the early days, but everything is going well so far. We re putting a lot of effort into keeping the team morale up and helping the team with structuring their day – starting with a walk or exercise in the morning and encouraging regular breaks throughout the day.
Individual productivity is high, although collaboration has been more difficult. We've tried introducing online collaboration tools such as Miro (an online whiteboard) and encouraging group calls. But this is still a work-in-progress.
We believe constant communication is key while working from home. However, this has resulted in everyone feeling they need to be on instant messaging tools like Slack constantly, which is hindering 'deep-work'. We're encouraging people to make use of their 'Slack status' to help with blocking work times and break times.
Social interaction with the team is the main loss, especially as we have a great team culture in our office. So we're trying as many initiatives as possible to keep the morale up, such as Spotify playlists, virtual coffee, yoga live streams and daily challenges.
Working remotely can be bad for your mental health
Dean Sadler, CEO and co-founder, TribePad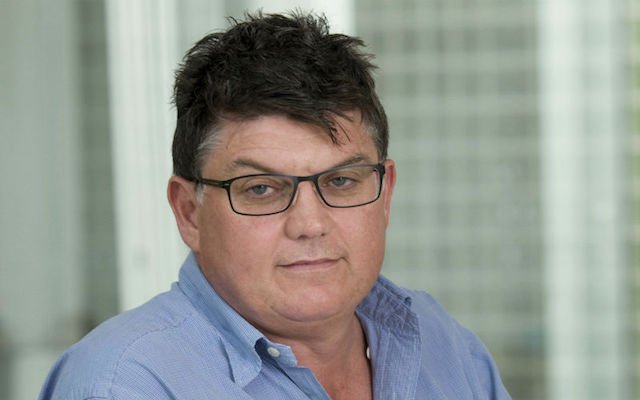 Our mantra is people first, product second and profits third. So flexibility has always been at the core of what we offer our staff. For us, it's all about trusting your team to be smart and productive.
Thankfully, we were already set up in a way that meant we could work effectively. We have tools like Gmail, Slack for messaging, VPN for secure remote access, VoIP phones, laptops, and video conferencing tools. It means we can still interact with our clients and each other effectively.
But it does come with challenges. While removing the commute removes wasted time for employees, so they can have an even better work-life balance, working remotely can also be lonely, and bad for your mental health. So it's important that you can maintain that personal feel that office culture can bring. We re using the phone more, we re trying to avoid impersonal, quick Slack messages or emails. While we ve also set up daily, unstructured coffee "hangouts" so people can just log on and chat.
Once we re out of this uncertain time, we hope that this will be the trigger for other businesses to accept home working and flexibility as the norm. Because with greater flexibility, comes greater staff retention, happiness and productivity.