Inequality is a social disease that can manifest in many forms. They can happen unconsciously and anyone can" harbour them. They can carry it with them wherever they go, including the workplace.
How do these biases manifest?
These biases can influence office diversity, promotion, recruiting & retention and even shape the office culture. But just because it is unconscious and ?unintentional?, are we going to let it pass?
We business leaders are the engine of change.
We need to collectively find the root of the cause and end it for good. But before that, let's try to understand the nuances and how it colludes our thoughts and decisions.
Unconscious bias
Unconscious biases can be anything from gender, height, weight, marital or parental status. It can include hair colour, skin colour, age, marital, dialects & accents. The list is endless.
Unconscious biases not only shape our thoughts. They shape the decisions we take. They can favour one individual or group over others.
Examples
Biases can creep into any place, especially a workplace. Here is one interesting fact:
Did you know that tall men are more likely to be chosen as business leaders compared to short men and women" 50% of CEOs from Fortune 500 companies are six feet tall.
Unconscious bias and work culture
Human beings are susceptible to both conscious and unconscious thinking.
Sometimes those thoughts are more unconscious than conscious. Humans often create mental shortcuts and develop habits that help us get by every day. These mental cues become unconscious.
These habits and attitude end up forming biases that are there in our brain unknowingly throughout our life.
In the workspace, these decisions can negatively influence things from hiring or firing to holding meetings.
These biases also lead to workplace discrimination. Including unhealthy risk aversion, poor business decisions, and toxic work culture.
Another example
For example, if an obese person faces the bias of ?being lazy?, imagine how the same bias favours a relatively thin/fit person in the workforce
The bias stays attached during his/her hiring decisions, salaries, and career advantages. The individual might already be facing challenges personally, and at work. The bias just becomes another source of stress and pressure.
How can you minimise biases at your workplace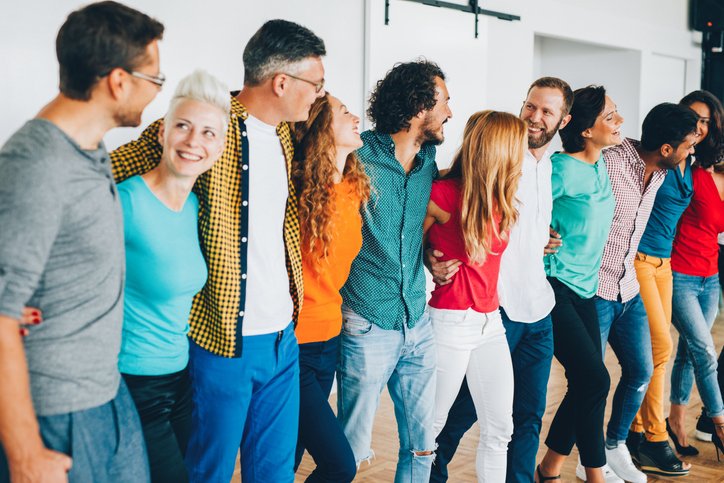 Learning from mistakes
In 2018 Starbucks came into the news and received a lot of heat from people when a store manager in Philadelphia called in cops to get two African- American men for sitting in the store for ?long" hours.
Once the news hit national and international media circles, people were outraged and demanded instant action.
Starbucks eventually took the right decision to own up for what their employee did wrong. They announced the closure of 8,000 franchised locations to provide 175,000 employees with training on racial bias.
Inclusion to fight exclusion
"If business leaders want employees to be successful, they must cultivate a workplace culture that's diverse and inclusive," says Julie Sweet, CEO of Accenture.
To put diversity and inclusion in the company agenda, the organisation has made its mission to create a workplace that equally represented by men and women by the year 2025.
In 2019, Out of 459,000 Accenture employees globally, 42% are women. Currently, the company is also working on ethnic diversity and are open to hiring talent from LGBT+ and other minority community.
Controlling pre-judgement
In the path of being more diverse and reduce biases in the hiring process, Unilever gave up resume screening approach and asked candidates to play a series of games.
These games use neuroscientific principles and artificial intelligence to assess applicants" soft skills.
The chosen candidate then goes directly to the video interview round, where along with the interviewer, an AI-driven software analyse candidates" answers, by looking into voice intonations and their body language.
These technologies together help Unilever filter its candidate pool objectively before recruiters see or hear any potentially biasing information.
Conscious communication
Atlassian is an Australian software company that usually hires graduate students with a technical background from Sydney. After a few years, they started noticing that only 10% of these hires were women.
They did extensive research to find answers to what they are doing wrong. Including why women graduates are not very keen to join their company.
It turned out that the words they were using to attract talent in job portals and company websites like Aggressive , ?determined," and ?ninja are masculine and does not appeal to women as much.
This puts a significant impact on the talent pool and shrinks it at the get-go. To save themselves from unconscious gender bias, Atlassian uses a combination of text analyser tools that analyse their job description. This gives predictive results on how the language they are using will impact the success of attracting future employees.
Rewarding positive behaviour
In every segment of their life, people face two options when they're confronted by human behaviour: they either compliment or disparage.
Reinforcement is key
These reactions further shape the habits, tone, and attitude of the person who is complimented or discouraged. As business leaders, you will confront your employees' behaviour every day.
If there is the behavioural change you want to reinforce within your employees and promote as a part of your work culture, the most effective way is positive reinforcement, a.k.a rewarding positive behaviour.
Implementing these lessons
In the case of unconscious bias, it can become hard to pinpoint the infected areas, so what to do in the meantime
The best way is to identify employees who engage, mingle and go out of the way to help and understand the affinity groups. Then reward them for ?good behaviour.
These individuals are great influencers and can act as architects in building a great culture and strengthen office diversity.